Disclosure: This article has been written as a part of a paid cooperation with ProChile and VG Chile. Top image Zombie or Meat: Nauj's Revenge by Mescla Games.
Chile has been steadily building its international reputation as a trustworthy partner in game development for over a decade. Starting in their biggest market – the US, Chilean developers are now ready for the world.
When the Game Developers Conference (GDC) opens its doors again in 2022 for the first time since the Corona outbreak, a large delegation of Chilean game developers will be on site to present themselves to their fellow developers, interested publishers and eager investors. It marks the tenth year in succession since 2012 when Chile became the first Latin American country to exhibit at the GDC.
Join forces
The first video game projects created in Chile began to appear in the late 1990s, but there was hardly an organized industry. In 2010 five local game companies joined forces to create the Chilean Association of Video Game Development – VG Chile, that would support the growing industry and help it expand beyond the borders of the country and even the continent. VG Chile has been growing steadily over the years and today represents more than 40 game companies.
The sector really took off when Chile's export and trade promotion government agency ProChile joined forces with VG Chile. Chilean game developers started participating in international events like GDC. Later followed by Gamescom, Tokyo Games Show, Game Connection America and Meet to Match. Attending events abroad has been a critical component for Chilean game studios to gain exposure, share their unique creative offers, and forge partnerships in international markets.
Biggest market
And the strategy paid off, international markets make up an increasing share of the revenue streams. Chile is still its own biggest market, closely followed by the US. With an expected doubling of the number of studios working on console games next year, North America will likely become the biggest market in the near future. In 2020- and 2021 ProChile and VG Chile partnered again to create virtual 'Chile Connected' encounters with North American game publishers. Next year they will return to San Francisco to celebrate 10 years of exhibition at the GDC.
"By sharing the tremendous creativity, distinct perspectives, and world-class game quality of Chilean developers with the US market, our industries and cultures are drawn closer together. The United States remains a priority in Chile's ongoing efforts to build global games for global audiences," says Matthew Kolkin, Trade Manager at ProChile Los Angeles.

According to the most recent report by VG Chile, the national games industry has grown exponentially in recent years and now consists of more than 60 companies. The Chilean Market had a total income of $4.88 million and 40 commercial agreements were signed with foreign companies adding an additional $2.4 million. Of the 379 professionals working in the industry in 2019 20% were women. An increase of over 14% from the previous year.
Successes from Chile
With the rapid rise of internet penetration and Esport engagement in Chile, the country has quickly transformed into a world-class gaming hub in Latin America. In August 2021, Chile saw the first 5G gaming demo event in Latin America, signaling the arrival of the 5G network.
Examples of successful games from Chile are easy to find. Behavior Interactive Chile developed the popular mobile game Fallout Shelter for Bethesda and Gamaga produced several hits like Banana Kong and Operate Now Hospital. Also IguanaBee's co-development on G.I. Joe: Operation Blackout for GameMill Entertainment and the release of The Eternal Cylinder by ACE Team with financial support from the Epic Megagrant. There's artistic recognition as well with a nomination for Playmestudios' The Signifier at the Los Angeles festival Indiecade International and a win for 4HA Games' Bruma in the Best Quality Art category at the Game Connection America 2019 Development Awards.
So make sure you check out these game studios from Chile:
If you are interested in any of these studios please get in touch with ProChile.
---
Metroidvania-style game with stealth, 2D exploration and platforming puzzles.
Merge Bosque (Android, iOS)
Isometric F2P Merge Game, where the player has to heal the Enchanted Forest.

---
Tormented Souls (PC, Xbox, PlayStation, Switch)
Classic horror survival game that puts players in a creepy mansion turned hospital.

---
2D survival platformer that combines strategy and tactical combat with a non-linear story.

---
Captain's Ring (PC, Console – In Development)
Story driven adventure game with exploration and puzzle solving about 3 young friends.

---
Kick Soccer (Oculus – In Development)
Virtual Reality casual soccer game for Oculus Quest 2, alpha preview status.

---
Obscura Dark Knowledge (PC – In Development)
Action puzzle platformer for PC about saving the world from sinister enemies.

---
Insanus Express: Team n`Treat (PC)
2-4 Multiplayer co-op/VS Time Management: Psychiatric consultation turns to chaos.
Heal `em Up (In Development)
Top down roguelike fantasy about a healer of a group of female warriors out for revenge.
Teen Aliens: Tactical Mess (In Development)
Top down real time stealth strategy about an alien coming to earth and losing her ship.

---
Narrative racing game through paradisiacal landscapes to the rhythm of urban music.
Transmedia storytelling with a 6 chapter video series, a feature film and video game.

---
Sweet Rescue Puzzle (Android)
Solve different puzzles with desserts, cakes and candies to reach and rescue your love.

---
Cobra Kai card fighter (Android, iOS)
Part collectible card game, part turn-based fighter based on the Netflix series Cobra Kai.

---
What Lies in the Multiverse (PC, Console)
A story-driven, 2D adventure and dramatic comedy about shifting dimensions.

---
Kickboxing (esports) video game starring real champions from Latin America.

---
Play as Bullet, a C³ class (Cute Cyber Corgi) robot dog in his quest to save his owner.
Project B.U.N.N.Y (In Develoment)
Play as Bunny, an experimental cybernetic police unit wreaking havoc in Bullet City.

---
Zombie or Meat: Nauj's Revenge (PC – In Development)
Survivor Kerhen is mankind's only hope against the vengeful god Nauj.
Marenko: Time Quest (PC – In Development)
Help Marenko find his way back home in this steampunk time adventure.
Tay Toy (PC – In Development)
There are many mysteries surrounding ancient ruins and it's up to you to solve them.
Clin Run (Mobile – In Development)
Explore the always green forest by running, jumping and eating in this endless runner.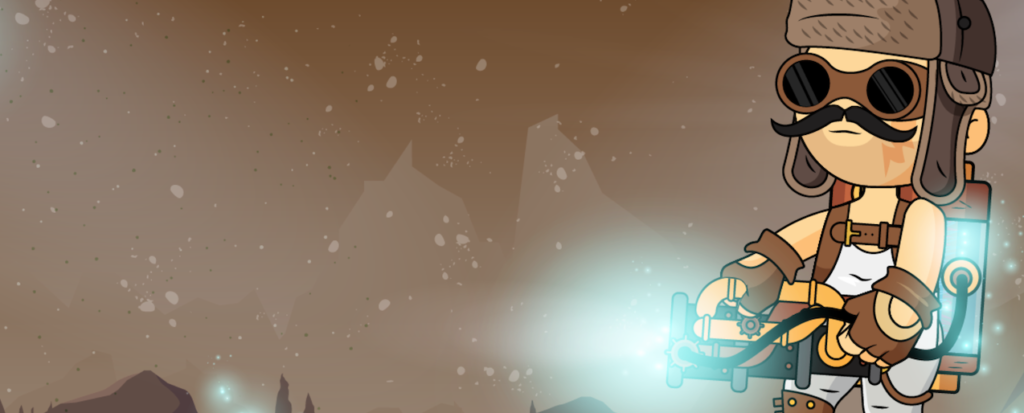 ---
Jumpy Paws (PlayStation, Switch)
Cute platformer for mobile that lets you play as a dog looking for his way home.
The Watchmaker (PlayStation, Switch)
A Steampunk puzzle-adventure where a watchmaker has to repair his tower and fix time.

---
Cuddle Up! (PC, Android, iOS, Console)
Cute puzzle game that lets you arrange cats on a bed so everyone can get some sleep.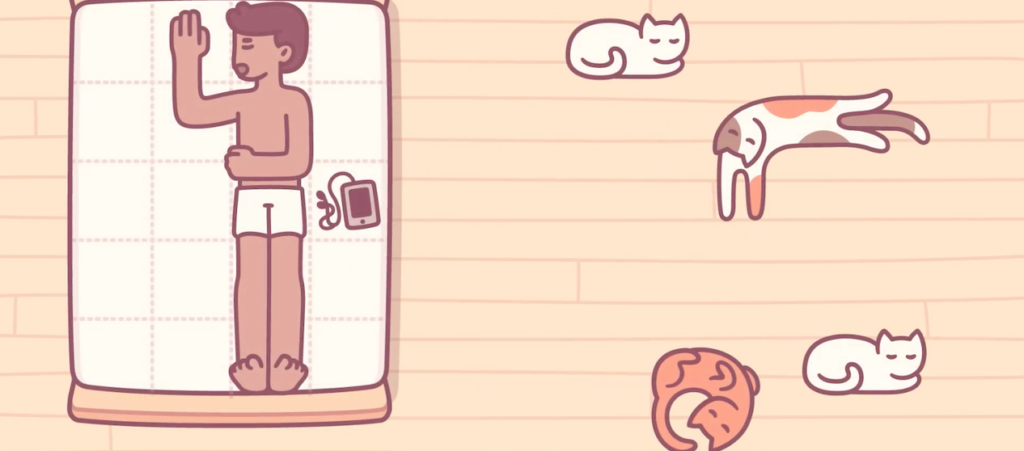 ---
Explore constellations in a beautiful yet challenging F2P brick-breaker game for mobile.
Cuteland (Android – In Development)
Discover and collect the magical Cutelings in this F2P merge and crafting mobile game.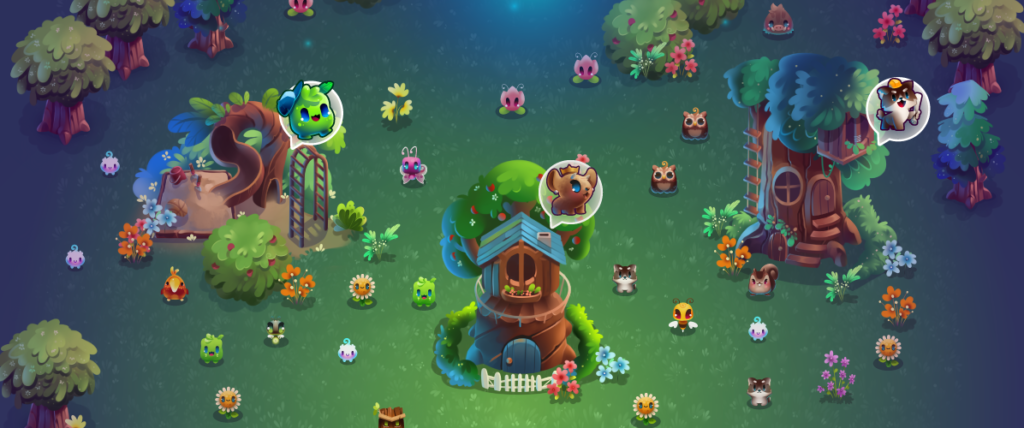 ---
Sky Oceans: Wings for Hire (PC, Xbox, PlayStation, Switch- In Development)
Turn-based RPG about running a band of air pirates in a world of beauty and danger.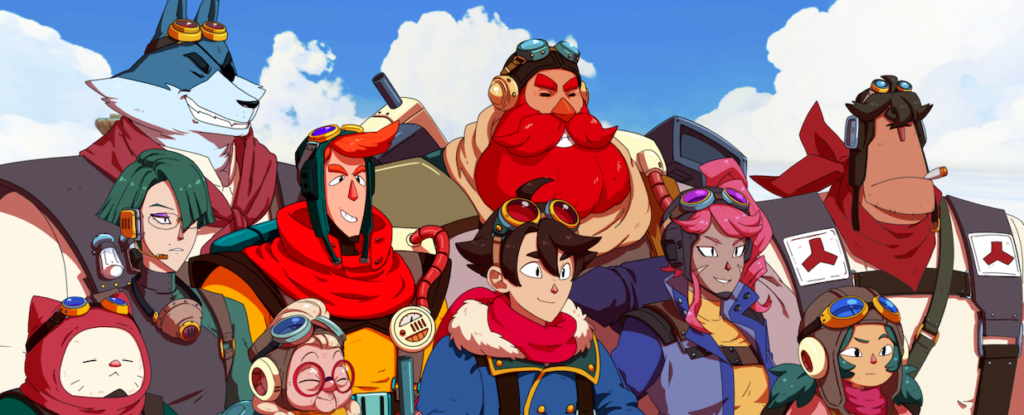 ---
The Adventures of Henry McFangs (iOS, PC, Xbox, Switch)
Action puzzle game about archaeologist Henry searching for an ancient canine temple.
Machitun (PC, Console – In Development)
Co-op action adventure arcade game mixes Shoot'em Up and spell collecting.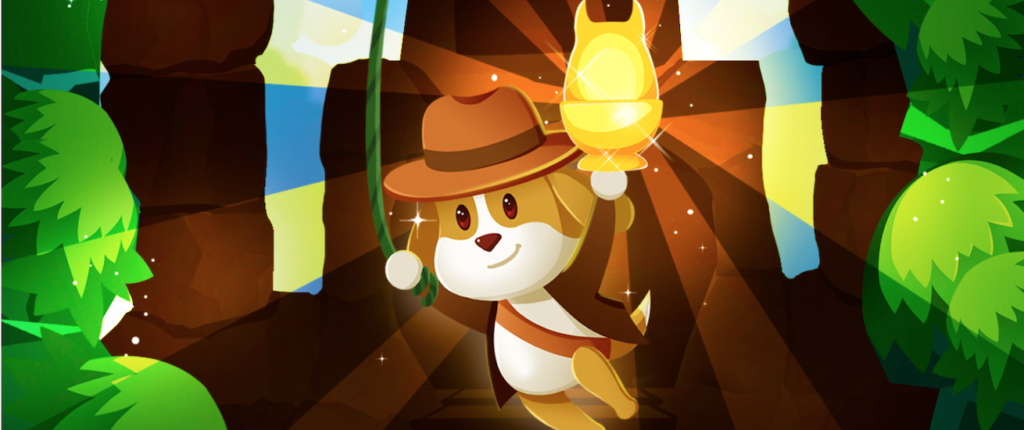 ---
Mazes & Puzzles (Android)
Casual and cute looking game that mixes puzzle, maze and collection elements.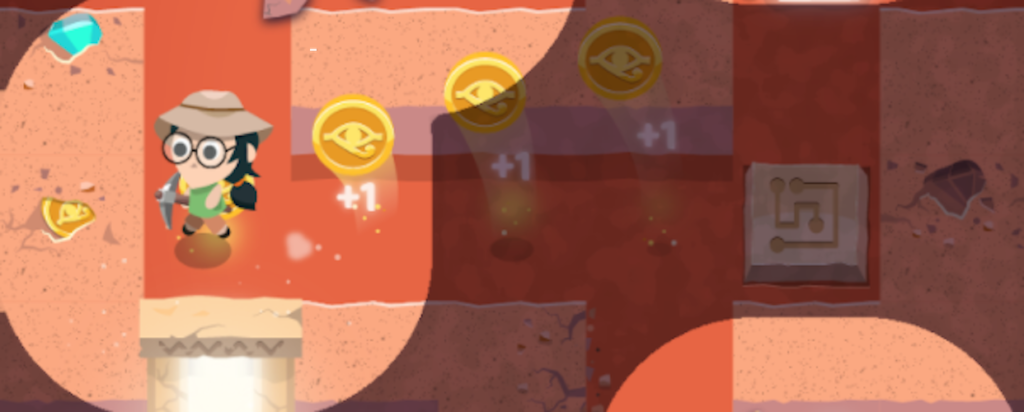 ---
Shintaro's Curse and The Soul Severing Blade (PC, Consoles – In Development)
3D action-adventure game about a young monk half-human and half-demon
Ronan's Vengeance (PC, Consoles – In Development)
Boss Rush action game set in medieval times seen from a South American perspective.
Goblins Must Survive (PC, Consoles – In Development)
A casual action and survival game, set in medieval times, about protecting goblins against humans.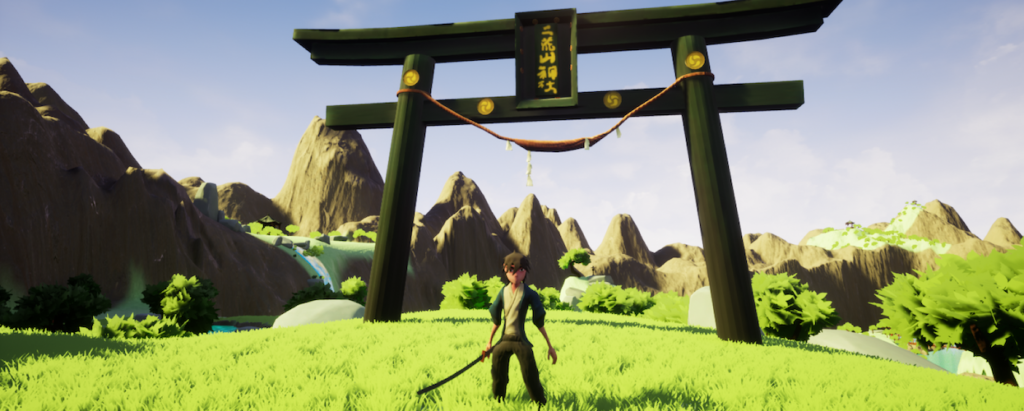 ---
In a post Ragnarok Norse world players have to evolve genetically to adapt to different environments.

---
Dana (PC, Switch – In Development)
Puzzle/exploration adventure with open 3D towns & dungeons and 2D platforming.
Pocket Cute Cats (Android, iOS)
Cat collection game where you have to take care of cat sanctuaries and lots of cats.

---
Coralys Fit (Android, iOS)
Excercise app that helps you improve, avoid injuries and give you feedback in real time.

---