In order to produce VR training and simulations, the Dutch navy has set up its own in-house game studio on the naval base of Den Helder, the Netherlands.
SimCenMar is the Royal Netherlands Navy department for building high quality simulations and educational experiences in VR. The department is styled after a genuine game studio. It consists of Navy personnel, civilians in employment, interns (mostly at junior college level) and coaches from the games industry.
SimCenMar provides the Navy with an in-house option to create simulations that look polished and make them as entertaining as possible. Engagement is key for SimCenMar. They provide that by working mostly in Unreal and emphasizing art, lighting and FX, next to detail and realism in environments.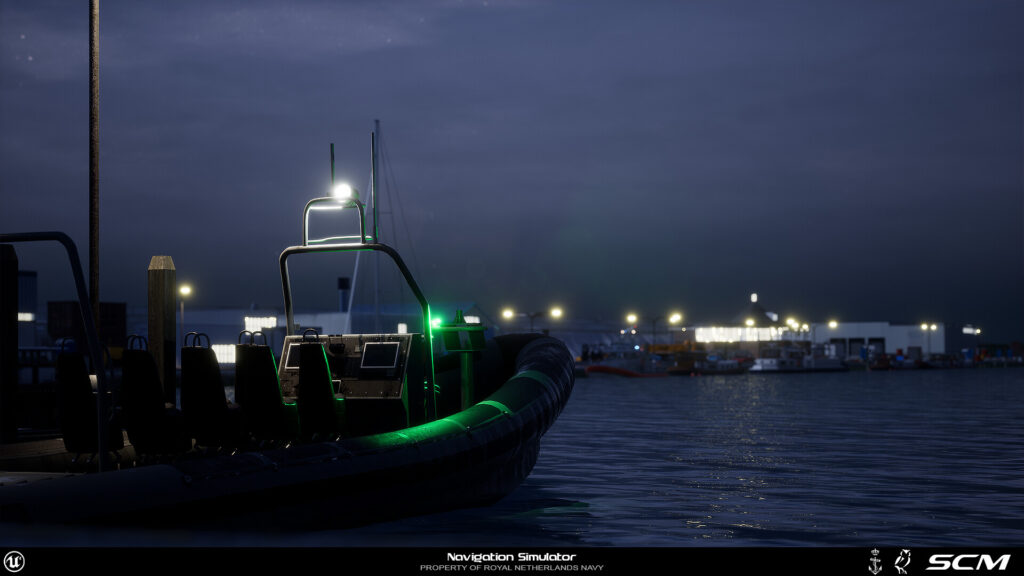 Interns on the naval base
SimCenMar wants to provide an ecosystem where students can develop their talents to the maximum extent. The absence of commercial pressure makes for a safe environment and allows for more time to go the extra mile in order to provide quality. Interns can do multiple internships at SimCenMar, and the Navy provides housing at the naval base of Den Helder when interns live too far from the navy base to commute daily. This boarding concept makes for very committed students. Because there is no need to develop for low- and mid end hardware it enables interns to work on cutting-edge technology.
Coaches are industry veterans
To augment the ecosystem further, SimCenMar works closely with the games industry. Senior development and art talent work part-time at the campus to provide coaching and teach modern technologies and practices of the trade. The team of coaches is not limited to artists. Interns also get advice from industry veterans on how to start your own game-company. SimCenMar is a hybrid combination of educational focus, startup-incubator and a production company, all within the walls of the Royal Netherlands Navy.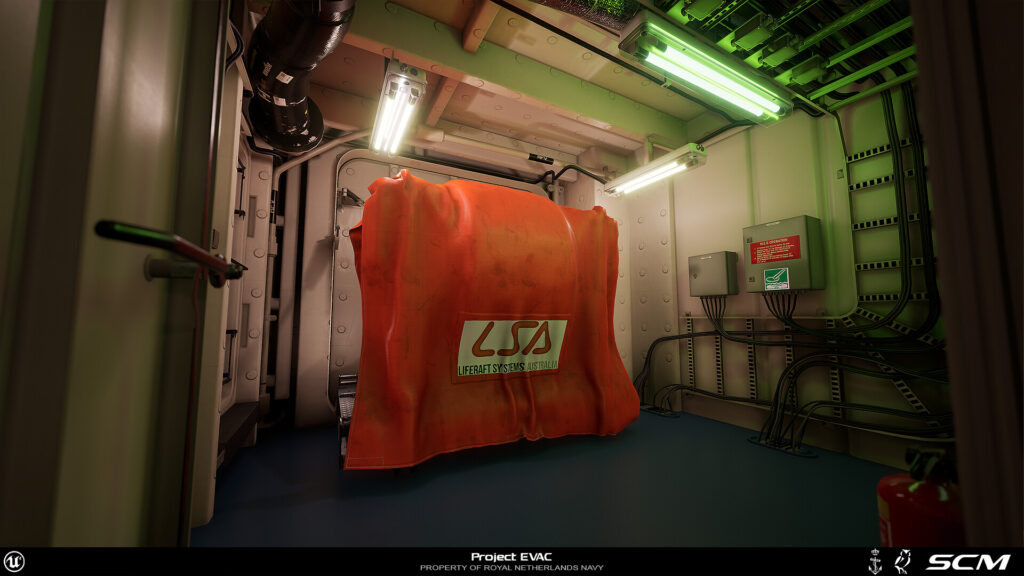 The goal is to provide the Navy with high quality content and at the same time provide a safe environment for talented youngsters to mature their trade for a few years and thereby provide the industry with a more seasoned workforce straight after graduation.
Torpedo loading
Since the start of this concept, SimCenMar has already delivered a few projects to the Navy internal educational system. Amongst these are a VR experience to learn the procedure for loading a torpedo in the launching tube, another VR module which teaches the crew of an LCVP (Landing Craft Vehicle Personnel) all the procedures needed to operate the vessel and a navigation simulator for operating with a FRISC (Fast Raiding Interception and Special forces Craft).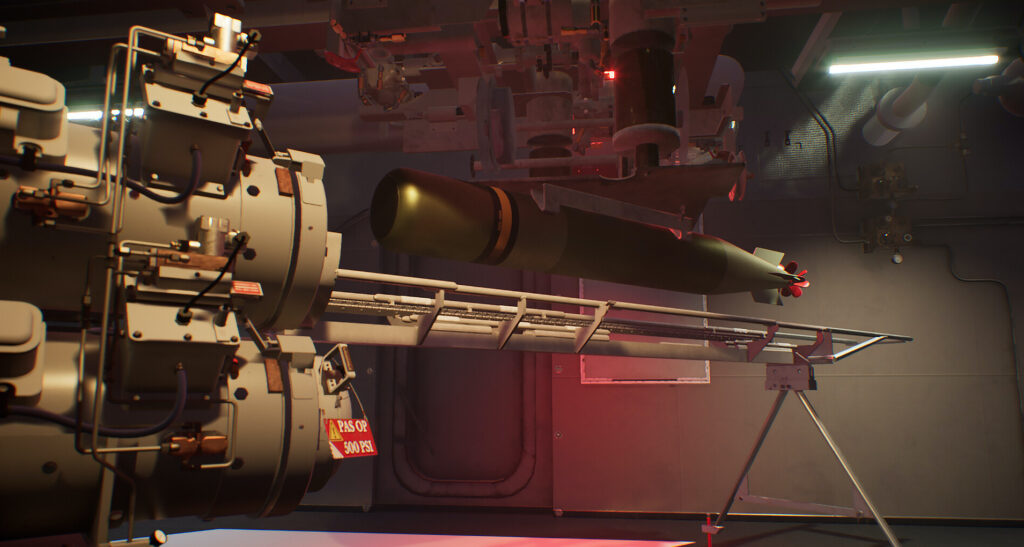 Multiplayer
A separate product is a VR Tactical Floor. It is a VR re-imagination of the old theatre chessboard-like method with wooden blocks representing ships for explaining strategy. Twenty-five people using an Oculus-Quest 2 can be invited in the same session and explore an immersive representation of the world and the ships and landmasses in it. SimCenMar is working on a RTS-like game-mode for the Tactical Floor in which to practice the learned tactics in a team-based scenario.