Just five months ago, David Olamide was a master juggler, skillfully handling three heavy balls in the air. As co-founder and chief technology officer (CTO) of Nigerian-based studio Dimension 11, he provided leadership. In addition, balancing his fifth year as a Computer Engineering student and a pivotal role at Avalon, an American-based software company was no small feat. In fact, it took tact and at some point, he even convinced his university and successfully interned in his own company.
His journey took a remarkable turn, at a game-changing moment at Nigerian-based Africacomicade's inaugural digital creatives event three years prior giving him the mental fortitude and stamina to juggle the three balls gracefully. He recently successfully released two balls and is currently solely focusing on Dimension 11 studios. But before we hit the ground rolling into his transformation, let's rewind to the early chapters of his life.
A Digital Playground
Ten was the age of wonder for Olamide. It was the year that his adventure into the world of games began. His father's work laptop found its way into their home and onto his young ecstatic lap. While quenching his curiosity Olamide stumbled upon Encarta Kids, an enchanting encyclopedia brought to life through games, puzzles, and quizzes. That laptop became his digital playground. As he grew, his fascination extended to games such as Prototype, Need for Speed and GTA. His early exposure to computers and technology has played an important role in the career he has today.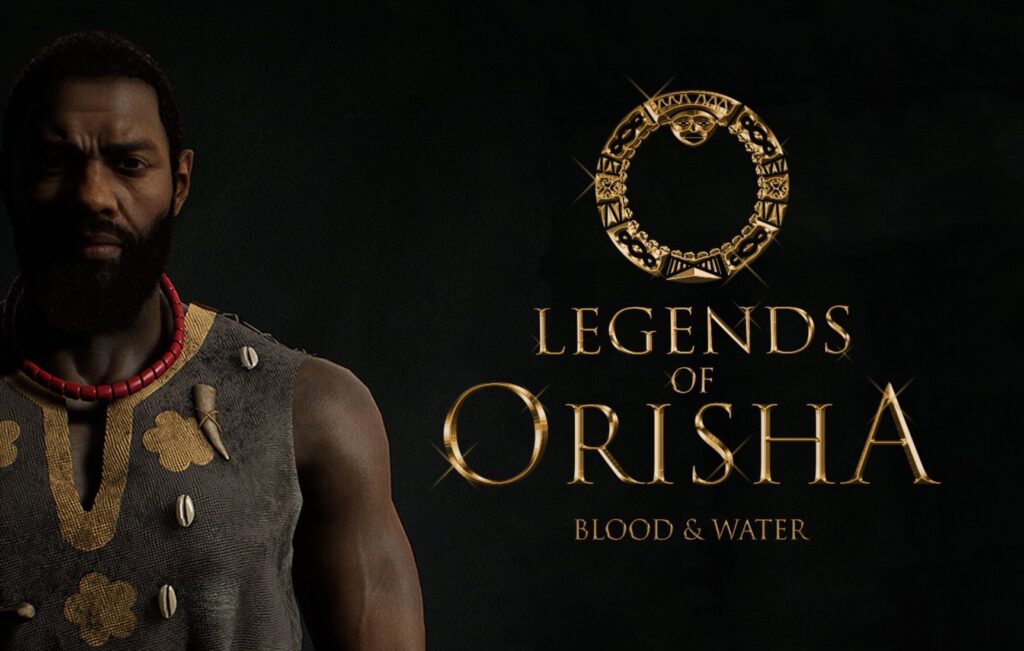 In high school, Olamide's parents got him his own laptop. He recounts, "I was very happy. All that was on my head was games games games." Unfortunately, there were lots of restrictions in his boarding school. You could not use your laptop in the hostels, you had to sign in and out and there was limited access to the internet. If you were caught playing games, watching movies or anything like that you'd be suspended from the school.
Navigating Constraints
To navigate these strict restrictions Olamide and his friends would often sneak their laptops into their hostels and hide under their bed covers as they explored digital worlds. In his second year of high school, Olamide's addiction to his laptop led to declining grades. Concerned, his parents took it away, which he admits was helpful. Around the same time, he embraced an opportunity to participate in computer competitions for his house. Luckily, he was in the same house as his computer teacher, who guided him closely. "I remember the task then was to create a website. So he taught me web design and development. I was so happy because I got to learn something that was different from what I was used to. I represented my house in school and we won. My teacher was proud and very happy."
What is Unity?
After high school, Olamide went to Obafemi Awolowo University (OAU) to study Computer Engineering. While in university he tried lots of things from Android to web development in search of a new passion but he didn't have that connection with any one of them. Then one day as he sat in his hostel, he launched the game Alto's Odyssey and when he saw the Made with Unity splash screen it sparked the question: What is Unity? After a Google search, he immediately downloaded Unity and kick-started his game development journey.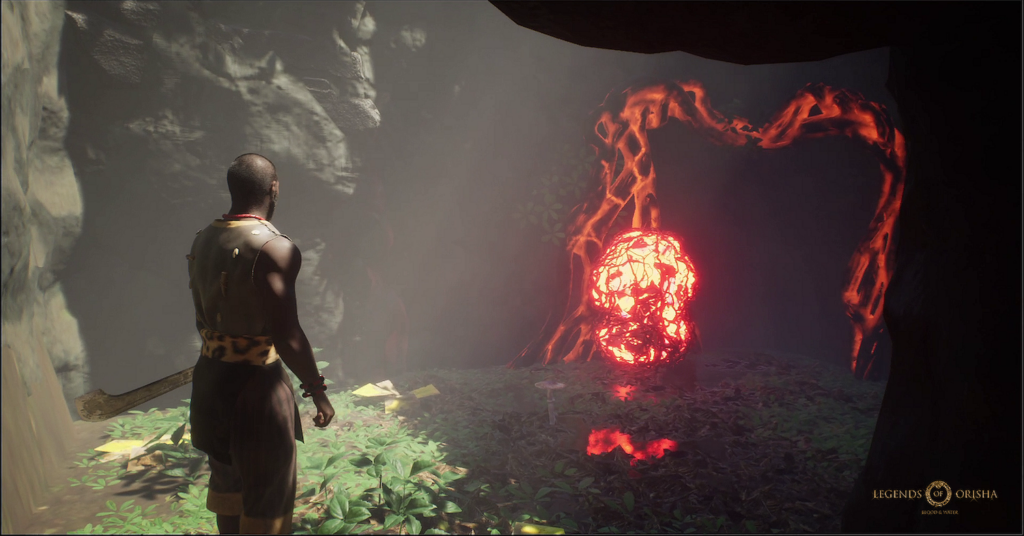 During his second year of university, inspired by a senior colleague turned friend and future co-founder's project, Olamide switched game engines "I remember going to Ewere's room and seeing the Unreal engine on his PC. He was trying to do animation with Unreal at the time. I was blown away. It felt like a tool that would be great for the kind of games I wanted to make. That evening, I uninstalled Unity and installed Unreal." Later, they expanded their team with two more members from different departments and attempted an animation project called Ogbanje. Unfortunately, it did not see the light of day. In retrospect, Olamide admits "The scope was too wide and we were very ambitious."
The Turning Point
They say that when the student is ready the teacher will appear. After years of self & peer learning, Africacomicade's Gamathon a major gaming event happened in Nigeria. As the event's game jam drew closer, Olamide reached out to his 3 college friends and convinced them to join the event's game jam with him. He recounts, "The theme of the Gamathon was Avoid The Spread. I can't forget because that year was very important not just for myself but also for Dimension 11 as a studio. We went to the Gamathon and for the first time in my years of learning game development, I got a monetary reward for it. We won 100 dollars and even though we had to share it amongst ourselves it felt so huge."
As Olamide entered his fourth year and faced a 6-month internship requirement, an idea struck him. He explains, "I remembered my friends from the game jam and how we were trying to start something together. And I thought, why not speed up the company registration process and intern with them?" That's exactly what they did and the 4 became Dimension 11's founding members.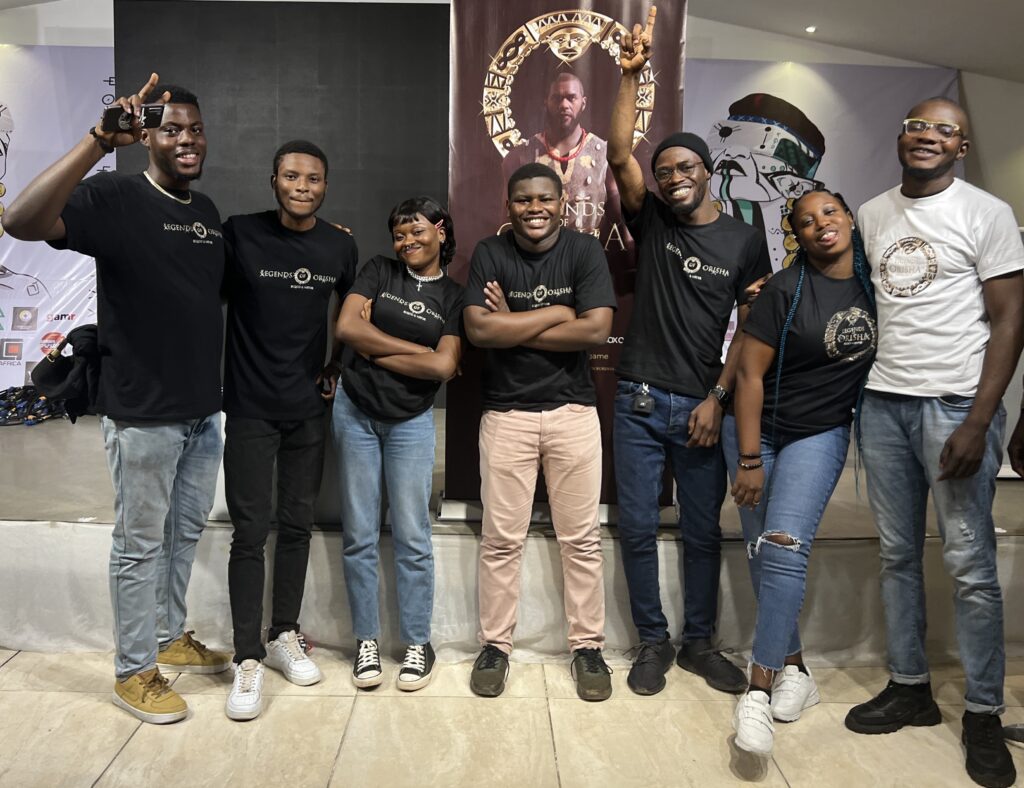 Winston Ohunyon, the co-founder and creative director with a background in English brought the idea of African mythology. He gave the team a sample script to tell the story of Ancient Yoruba mythology and the team was sold immediately. They decided to tell the story through a game called Legends of Orisha: Blood and Water. Winston went all in with research to get the materials the team needed. The fact that he is based in Ife which is the cradle of Yoruba culture helped because he was surrounded by references. In the meantime, for 6 months Olamide interned at Dimension 11.
The Balancing Act
In the early days of Dimension 11, Olamide and his team had to take on full-time jobs to pay the bills. Combining schoolwork with the game project and a full-time job was a major challenge for him. He had to make many sacrifices and at times he would depend on his friends to help him with schoolwork. There are some of his friends who were unable to balance work and school and eventually dropped out of school.
During his 5th year of university, Olamide secured a job at Avalon and got to work with veterans from several other reputable studios like Ubisoft, Santa Monica and Electronic Arts (EA). School took the biggest hit, but luckily he still got good grades. Sometimes when he was working with people in the US, stand-up time would conflict with the time he was supposed to attend a lecture. On days like these, he would make sure that he sat at the back of the class with his laptop and his phone on record so that he could listen to the class later.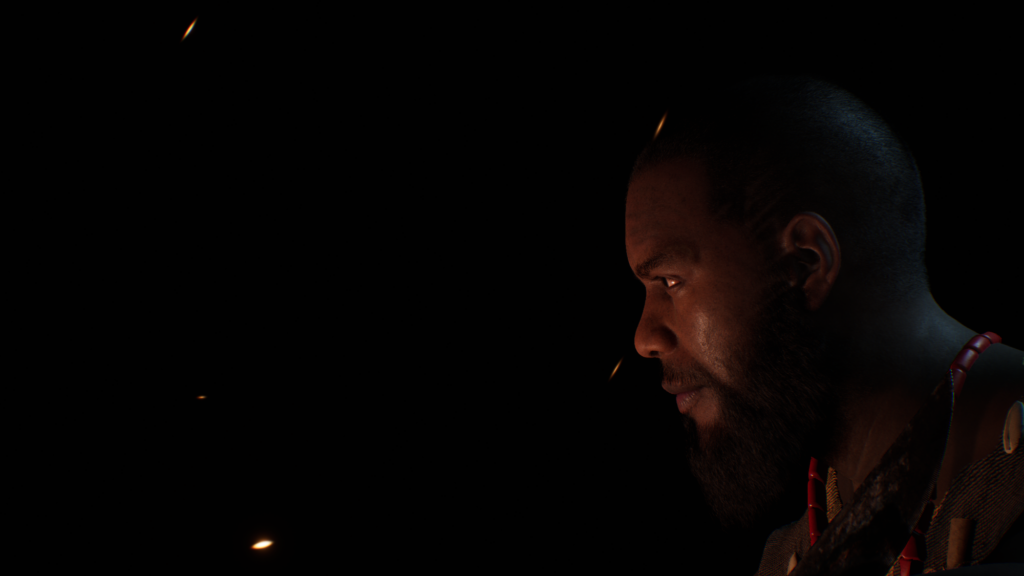 Working remotely gave him the opportunity to do all the different things he needed to do from school to entrepreneurship and full-time jobs. It also helped with his international team based in Dubai, Nigeria, Italy and the UK because it meant that people did not have to relocate.
A Personal Relationship
Olamide emphasizes the importance of fostering personal relationships and staying engaged within a supportive network. For instance, he explained, "For the past three years, I have received free GDC passes through my networks in the games industry. When we considered putting our game on Xbox we tried to reach out to Microsoft Lagos but our initial attempt didn't get a response. Then, through my network with Africa Games Week, I got in contact with Peter Zetterberg." This connection led to a fruitful partnership with Xbox.
"Build a personal relationship with people. Show interest in their endeavours and keep in touch. In the early days of Dimension 11, Africacomicade would repost our content on social media and because their platform has more people engaging, the message went far and wide. They've been a partner officially and unofficially, for a while. I can imagine 20 years from now we'll be partnering on bigger things. Many of the opportunities I have been able to get have come through the diverse networks of people and communities that I have access to." Dimension 11's affiliation with Africacomicade, which initially marked a transformative moment for the team, has evolved into a lasting partnership, a true testament to the power of fostering genuine relationships.