Wendi Ndaki is a visual artist and a writer from Kenya who has been working in the gaming industry for 3 years and holds a Bachelor's degree in Information Systems Technology. Currently she's one of the experts at Jiwe Studios working on an education platform. She has covered this year's Africacomicade for PreMortem.Games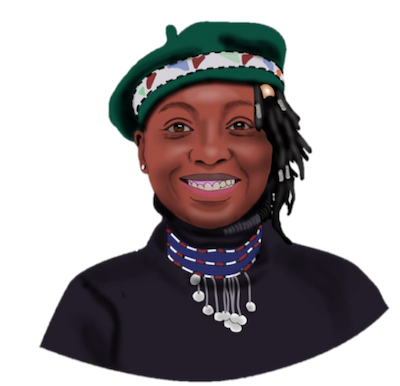 ---
Africacomicade was launched in 2020 by Oscar Micheal – a creative entrepreneur, Adewale Abdulhafeez – a 3D artist, and Oluwatosin Ogunyebi – a game and XR developer. It was launched at the peak of the Coronavirus but that did not stop the co-founders from forging forward. I was honoured to participate in their inaugural event as a speaker and moderator debuting my nerve-wracking but worthwhile online speaking engagements and linking me to a couple of industry leaders.
The Gamathon is a convention of digital creatives in the games, animation, comics, and XR industries. It serves as a platform to showcase their work, network, and find opportunities for learning, collaboration and funding.
The second edition of Africacomicade's Gamathon took place from 15 to 27 November, 2021. This time around, it evolved into a hybrid event with an international online presence and a physical version held in Lagos, Nigeria. It featured a diversity of speakers and sessions: a game jam themed 'Rebound', a game pitch session titled ARK pitch, virtual exhibitions and a physical expo.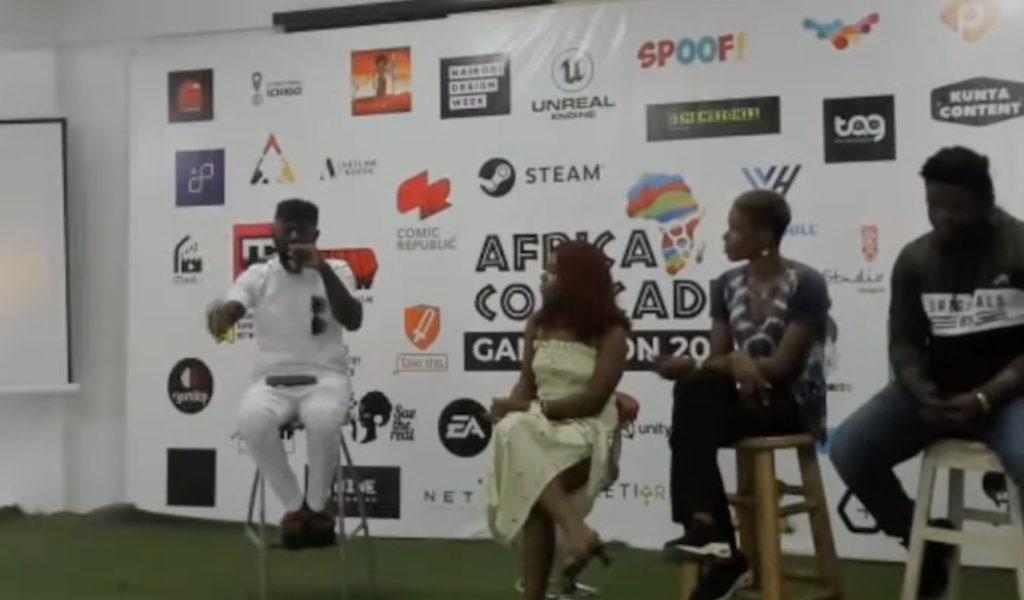 The Metaverse from an African perspective
The Gamathon came at a time when Facebook had just announced a rebrand to Meta and most Africans outside the gaming world were getting acquainted with the Metaverse. One of the sessions that stood out for me was by Thrill Digital which revolved around the Metaverse. Their idea on fashion gaming won a $40,000 Epic Games MegaGrant and according to Delz Erinle, the CEO of Thrill Digital, they just closed a $300,000 pre-seed round.
What made it so special? Their virtual world on the metaverse is called ASTRA; it is essentially a game that is hosted on the blockchain. It's made up of realistic avatars, NFT assets, a sustainable blockchain, in-game tokens, social games and virtual commerce. One can engage with this virtual world to win luxury fashion in real life and the currency will be tied to the Solana blockchain.
They intend to make money through selling land to people, NFT commissions and in-game purchases.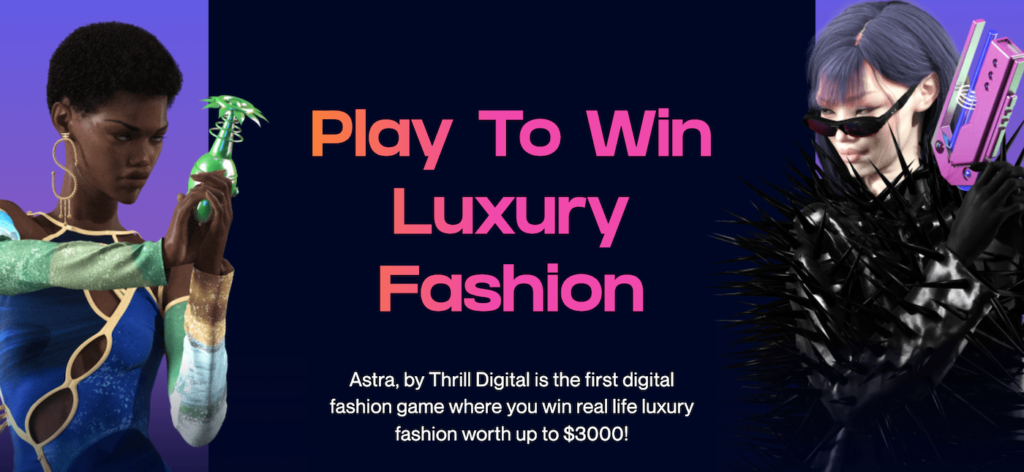 It was interesting to listen to Delz's explanation of a Metaverse experience tailormade for women. I loved the idea of onboarding women and the fact that they will be able to earn a living from playing their games. The first game day will be on the 10th of December 2021 and their aim is to build a metaverse across Africa.
Another session that caught my attention was by Vault Hill. It's an extended reality blockchain-based metaverse designed to make you feel more human. Their mantra is enhancing the human experience in a constructive way.
Jimi Daodu, the founder of Vault Hill, spoke of a roadshow his company was planning to conduct where he would sensitize people on how they can benefit from the Metaverse while advising young people on how to leverage it to solve problems in Africa. They aim to lift people out of poverty by creating more opportunities and incentivizing them.
ARK Pitch
This was a pitch event for African game developers looking for funding and/or support from industry stakeholders and publishers. They pitched their games directly to top stakeholders in the industry and received valuable feedback that could lead to potential funding. A pool prize of $1500 was also set to be split amongst the top three pitches at the event as support for their efforts. Watch the ARK pitch winner announcements below.
MeetToMatch
MeetToMatch is the world's leading games industry B2B platform. This was a huge leap for Africacomicade as they presented African game developers with the opportunity to network directly with several stakeholders and publishers. From statistics shared after the event, dozens of meetings took place on the platform, and some game developers shared experiences of their meetings with publishers with a positive note. Although the number of meetings may seem modest, it's worth noting that this is a young and growing industry. And that this year's matchmaking event serves as a stepping stone for future editions.
Virtual Exhibition
A virtual exhibition was held on Artstep and visual artists from all over Africa exhibited their work. This was a beautiful collage of various art forms from animated videos to digital art, from games to XR installations and so much more.
The various contributing artists and communities included the Nairobi Design Week community members, Ambitious Zambia, and independent artists such as Hermann Kayode whose award-winning 2D animation project "Mark of love" was on display.
The (physical) Expo
The physical expo was a welcomed necessity as it was an opportunity for digital creatives to meet and connect with their audience. This first convergence hosted creatives from Nollywood (Nigeria's Movie industry), Creele Animation studios, Deluxe Creations, Dimension 11 Studios, Cave Gaming, Swift XR and Microsoft. It was held at Pixxel Factory, Lagos, Nigeria, and featured talks, film screenings, gaming and exhibitions.
The physical expo marked the end of the 2-week hybrid event. It left the participants talking about how glad they were to be a part of it. It also brought to light some games many people from around the continent were not aware of, like Wshwsha which attained first place during the ARK Pitch.
True to their word, Africacomicade is bridging the learning gap on the continent and providing digital creatives with opportunities for funding and collaboration. It is with great anticipation that I wait to see how this amazing event evolves in the future.
---