In the report Untangling the carbon complexities of the video gaming industry, Playing for the Planet Alliance gives a clear indication on what the industry can do to tackle the climate crisis and cut carbon emissions. Download the full report here. 
In 2019, the Playing for the Planet Alliance (P4P) was launched with the mission to inspire the video gaming industry and community to take environmental action to 'Promote, Protect and Play for the Planet'. In 2023, P4P has targeted decarbonisation of the gaming industry as a core focus area. Despite some significant efforts by leading industry organisations, there remains a substantial journey ahead to fully decarbonise both individual businesses and the video games industry as a whole.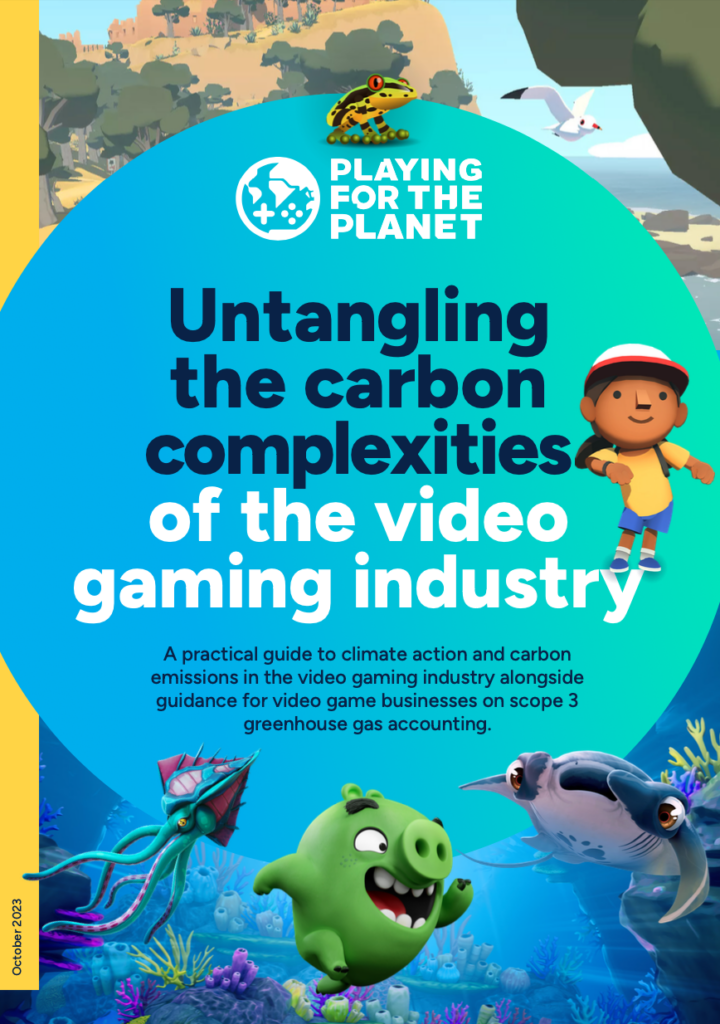 Climate Action
Sony, Microsoft, and Nintendo, publicly disclose their annual carbon emissions, marking an initial step toward comprehensive climate action. Microsoft Xbox and Sony PlayStation regularly share their sustainability and climate initiatives' progress and have set science-based targets through the Science-Based Targets initiative (SBTi). However, these commitments don't specifically address emissions within the games industry. Nintendo emphasizes the environment in its corporate social responsibility priorities but lacks a science-based target.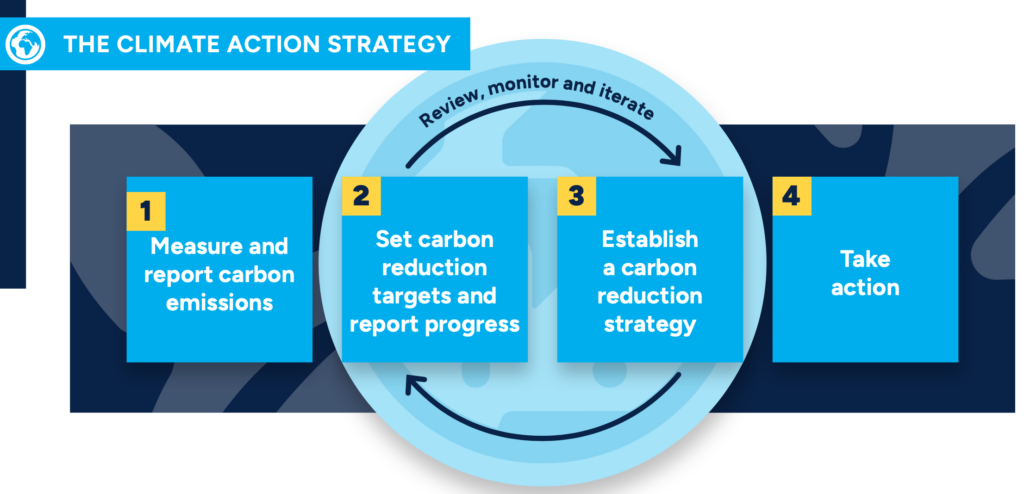 The cornerstone of effective climate action lies in the consistent and accurate measurement and estimation of carbon emissions. This is crucial because you can't effectively address what you can't quantify. Some key barriers limiting the speed of climate action in the video game industry include the absence of dedicated sustainability resources, particularly in small to medium-sized companies, as well as the complexities involved in carbon accounting and target-setting. Additionally, there is a need for better communication and engagement between the industry and players who are increasingly concerned about climate change and their role in addressing it.
Net-zero carbon emissions
Achieving net-zero carbon emissions in the video gaming industry is the ultimate goal of climate action and the path forward is going to take an industry- wide effort. So how are we going to achieve that? These are the steps to make the industry net-zero according to the report.
Measurement: Provide guidance and tools for the gaming industry to effectively measure emissions across their business operations, value chain, and products.
Set Targets: Encourage video game companies to establish science-based targets aligned with the 1.5°C climate goal, using carbon emissions data at corporate and product levels to identify areas for decarbonization efforts.
Decarbonization Plan: Develop a comprehensive plan for achieving net-zero emissions, including specific and measurable goals. Focus on systemic changes, innovative solutions, business models, public policy, and industry guidance.
Path to Net-Zero: Promote commitment, leadership, and community engagement within the industry. Encourage stakeholders to reduce carbon emissions, demonstrate climate action leadership, and advocate for climate action in public policy. Utilise video games to engage players and drive climate action through green activations, storytelling, and education.