Welcome to Dean Gichukie's world, where history comes alive through Kunta Content. This Kenyan-based studio is on a mission to tell authentic, ultra-African stories. Inspired by Kunta Kinte from the historical book and miniseries 'Roots', their studio name and logo also hold a powerful secret, the numbers 17 and 67, symbolising the year Kunta Kinte was captured. 
As co-founder, Dean often leads his team to visit elders, historical sites, and museums, immersing themselves in the rich history of ethnic cultures. This deep dive informed their Minecraft skins and is informing their upcoming title 'Hiru' which is currently under the ID@Xbox program. For Dean, history is the key to understanding people. Join us as we journey back in time to explore the roots of Dean's entrepreneurial success.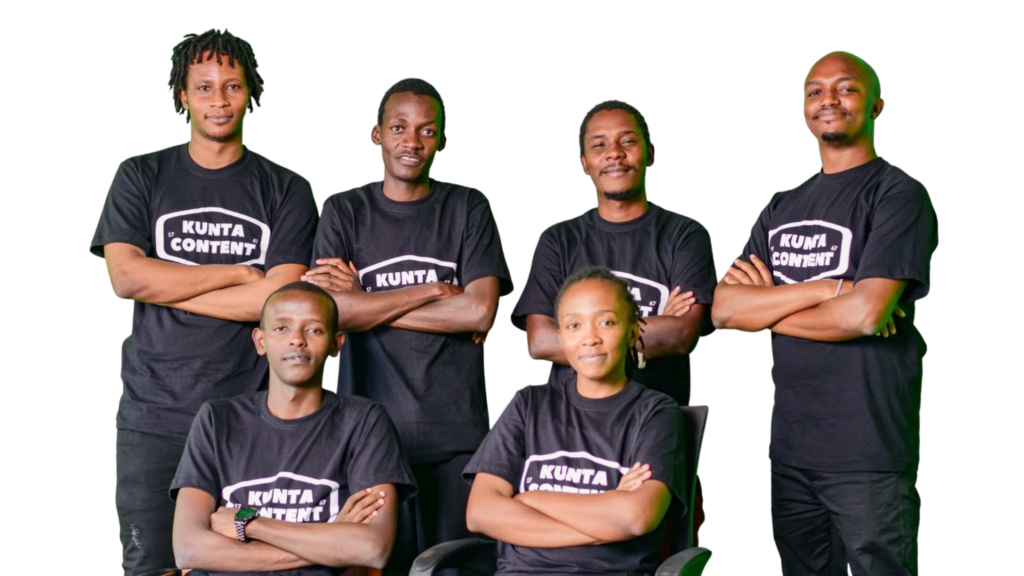 Dean's creative journey began at age 8 when he started drawing and painting. At 9, he ventured into writing compositions, then graduated to writing novels, inspired by a friend working on a novel. This marked the foundation of his creative career, where he learned to bring ideas to life. Around the same time, he delved into the world of video games, playing titles like GTA, Scarface, Ratchet & Clank, God of War, Call of Duty, and FIFA. 
Writing and Storytelling
During primary school, Dean had English teachers who encouraged his imagination for writing and storytelling. In secondary school, the principal would treat the students to carefully selected movies on Saturdays, which, as Dean fondly recalls, "were not just your average movies. We'd watch some great period pieces with really good stories. They created a hunger and curiosity for movies and well-told stories in me."
After high school, Dean pursued a degree in Film and Theatre at Kenyatta University with the initial dream of becoming an actor. In his first year, he initiated a tech startup with the idea of creating a digital marketplace for African artists and facilitating global art sales. He navigated the challenges of running a tech company, pitching to investors, collaborating with artists, and building the platform. In his words, "It did not work out but it got me into a non-traditional career path which revolved around figuring out how to build and create things while telling stories. It made me understand the challenges as well as the opportunities of building tech in Africa.
Thirst for Vengeance
While pursuing an acting career, Dean crossed paths with writers who reignited his passion for storytelling. He reminisces, "One holiday period in 2013, I still remember the afternoon, I got deep into writing and wrote dozens of stories which I still think were cool and interesting to read. One of the stories I wrote was a game. That game is now Hiru." As a result, Kunta Content's title 'Hiru' has been in development for a decade, but it wasn't until 2020 that Dean and his team actively began developing this story-driven game.
Hiru is a 3D video game for consoles and PCs, named after a Maasai prince. He witnesses the tragic massacre of his clan by poachers, who also kidnap his sister. Fueled by a thirst for vengeance, he embarks on a journey to 'destroy' the poachers, rescue his sister, and protect the Maasai's ancestral land. Dean used Hiru's evolving story and vision to gather a group of passionate individuals. He emphasizes the team's immense value, saying, "The biggest plus has been the team. We have a great team that has a lot of care and love for the project and everything they've brought on has been immensely useful to bringing the story to life."
Financial Side of Creativity
Throughout his journey, Dean has garnered impressive achievements. During his active involvement in the film industry, he successfully transitioned the highly-viewed YouTube show, DadaSphere, onto Showmax, a major streaming platform in Africa. Dean recalls the 9 months it took for both teams to align, stating, "Although it was difficult to have that level of patience at the time, I realize now that it had nothing on games. It was an interesting journey and it made me understand how professionals on the financial side of creativity think about stories and content. There needs to be clear value for everyone involved."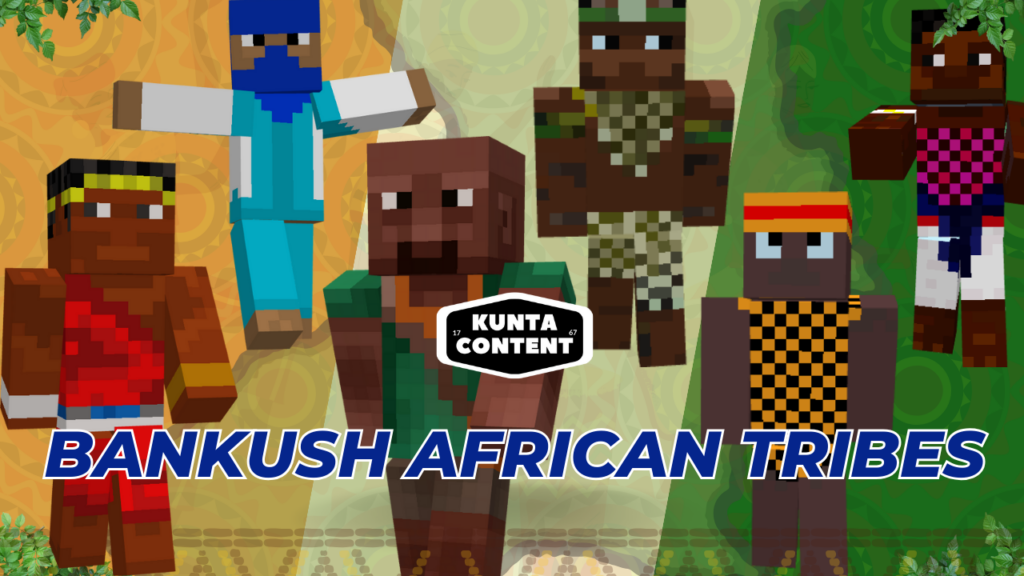 In 2021, Kunta Content won at the Africa Game Dev program, a game development training initiative sponsored by Epic MegaGrants and run by NetInfo. Subsequently, they entered the Spielfabrique program, a Franco-German accelerator for young game studios, securing funding from Ubisoft to enhance Hiru's prototype. Hiru's progress attracted more attention and support from Epic Games and Unreal Engine. The domino effect continued with opportunities from Xbox, where the team joined the ID@Xbox program and became the first African Studio Partner to craft Minecraft skins. The team is currently receiving technical support and resources within the Xbox ecosystem. Dean recently returned from France, where Kunta Content clinched a prestigious award in the gaming category at the Creation Africa Forum.
"Building companies simultaneously
While overseeing Kunta Content, Dean also co-founded a fintech venture, Quikk API. This company facilitates connections between businesses and developers with digital financial service providers across Africa via a unified API. Notably, they secured a substantial angel investment in 2022. Dean finds synergy in running both tech-based companies, explaining, "Building both companies simultaneously makes a lot of sense since they complement one another."
He elaborates, "I believe I'd be less effective if I focused on just one. It's like the balance between taking a shower and brushing your teeth. One alone is incomplete. I put in more hours than the average person, but I find it rewarding and enjoyable on both fronts."
Not many like us
He continues, "Operating a game studio in Africa is quite unique, and there aren't many like us. This means there hasn't been a strong business case for game development in Africa. A good starting point is figuring out that business case. We've been investing our own money to build the game, giving us a lot of freedom but also carrying most, if not all, of the risk. We continue to develop Hiru while working on other projects to ensure its maturity. We believe that working on multiple game projects allows us to learn and discover valuable insights that can benefit Hiru."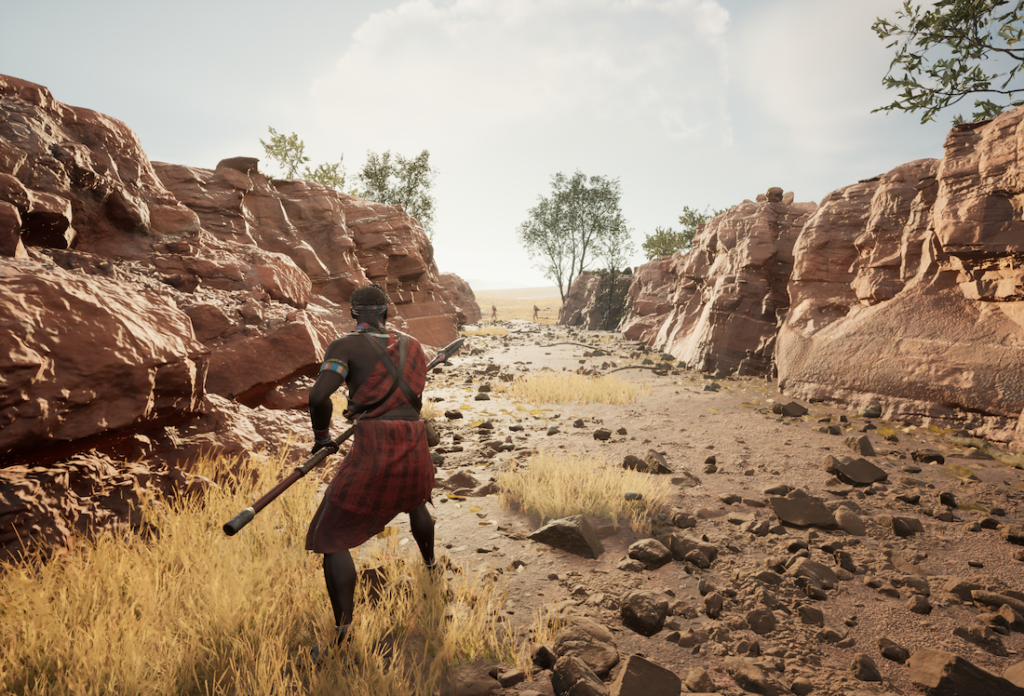 Mentorship has been pivotal for Dean. He credits his mentors, stating, "I have gotten into boards through my mentors. They are more mature and experienced than I am. They've been able to instill in me the ability to think long-term. I mean years and decades versus the days and weeks I used to think of when I was younger." These mentors serve as his pillars during tough times. Through their guidance, Dean has honed his skills in self-management, team leadership, and resource allocation.
Main support system
In addition to his mentors, Dean emphasizes the importance of his family as his main support system. They provide him with strength, a safe space to share his goals and the enduring support he needs to keep pursuing them. He also acknowledges the believers and supporters within the games industry who share his vision and believe in the team's game and company. These supporters have played a crucial role in various aspects, from introductions to access to capital and offering innovative ideas for game improvement. Dean states, 'We've been blessed to have a deep pool of people who support us.
If Dean could go back in time and offer advice to his younger self, he'd say, "Build and release your prototype quickly. Don't get stuck perfecting it internally without involving players. And, most importantly, enjoy the journey. It's a long one. Having alternative income sources eases the financial pressure of game development."