Chaosmonger Studios, based in Tallinn, Estonia, is a multimedia production company specializing in everything from documentaries, science fiction films and animations to music video, graphic design and video games. All the more impressive if you realize it's actually a 'one-man-band company', as founder and CEO Nicola Piovesan calls it. His latest game Three Minutes to Eight is a real tour de force, both in storytelling and visual flair. "The more you raise the bar, the more you risk disappointing somebody." 
Three Minutes to Eight tells the story of a man that is destined to meet his demise at exactly 7:57PM, indeed Three Minutes to Eight. But in this tale full of twists and turns players need to solve the mystery of the protagonist's death and stop it from happening. There is not just one right path as the game features multiple endings, with randomized elements and unique events. 
The twisting and turning story of the game was the result of many sleepless nights. Nicola Piovesan remembers how he created the concept in a semi-hypnagogic state right before falling asleep. "I forced myself to stay awake for long enough to jot down notes on a piece of paper or on my phone. Often falling asleep with the notes in my hand. My goal was to create a gaming experience mimicking a borderline state of mind. Treading the edge of consciousness, where everything is possible and yet remains elusive."
Spider Web of Narratives
Developing a game with a complex narrative structure, multiple endings, and randomized events can be a daunting task. Piovesan candidly shared the challenges he faced, saying, "Handling the programming of all of that was a real nightmare! The game is balanced on a multitude of variables, events, triggers, put together like a house of cards. A little mistake, a little bug, and everything can fall down."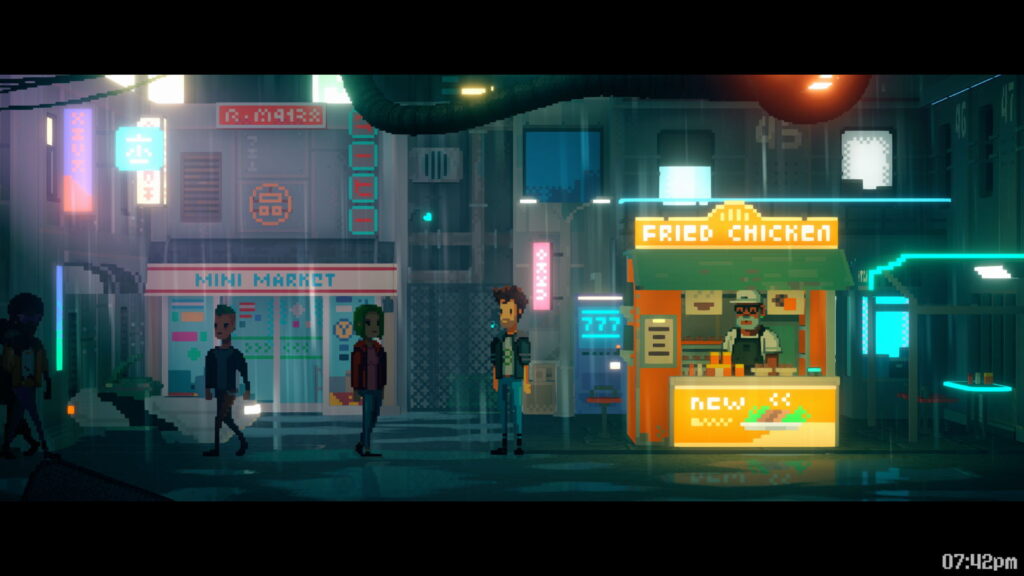 "All the endings are possible from the very beginning, but only after some of the player's decisions, a narrative can be unlocked and become predominant on a run. The spider web of narratives is therefore one of the most interesting parts of the game, and for that reason I cannot say there's A story, but multiple stories moving parallel to each other. I think it's also an aspect that players can enjoy even after a few hours. How all the narratives are different and yet co-existing at the same time."
Treasure Box full of Surprises
When Piovesan started his company 20 years ago, he mainly worked on film- and video projects. His experience in those fields really helped him in his game development career. "Overall, I'd say that coming from the film industry definitely helped the script-writing process for games", he says. "What I like the most, is that each run is different and that there are many secrets and Easter eggs. The game is not huge in terms of locations, but lots of things are randomized, many events happening when you least expect them. And in general, it's filled with hidden things. It's like a treasure box full of surprises."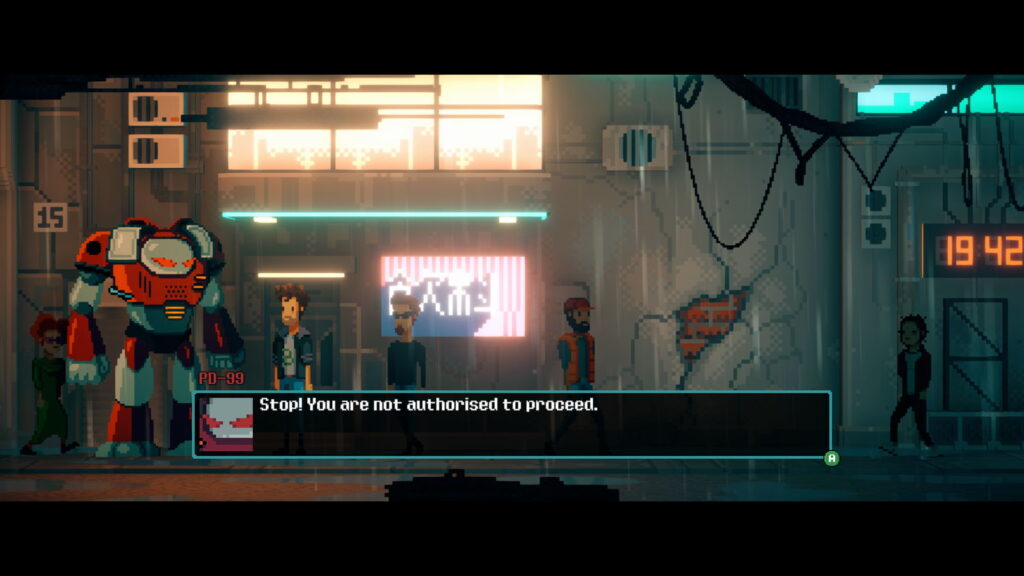 While Piovesan is the primary idea generator, he values the input of his team and is open to improvements and suggestions. He explains: "I'm the one usually coming up with an idea, also because Three Minutes To Eight is mostly a solo-developer game. But I usually share ideas with my team, and I'm very flexible to improvements, suggestions, and critics. So, at the beginning, the idea comes from my side, but its final shape is given by multiple feedback, both from the team and also from beta testers at a later stage."
Not pixels but voxels
The visual style of Three Minutes to Eight is unmistakable, characterized by its pixelated appearance. But Piovesan is quick to clarify that there is more at work behind the stylized graphics. "Many define the game as 'pixel art', but in reality this is not exactly the case. The challenge was to create characters in pure classic 2D pixel-art. Created and animated by hand, frame after frame, but integrated into a three-dimensional setting. In fact, all the backdrops are not in pixel-art, but in voxel-art."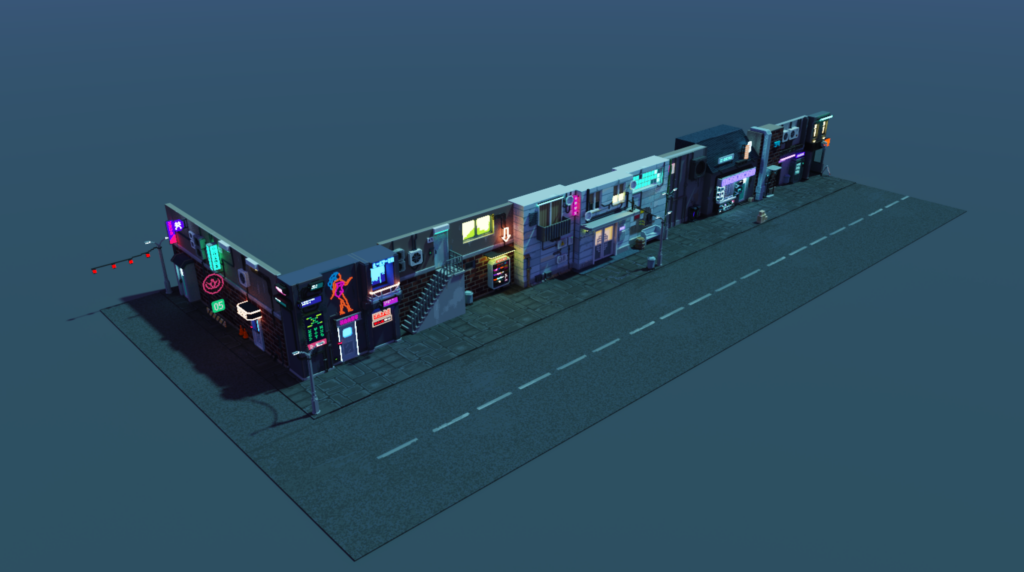 "The scenery is created through many small cubes in 3D. Because the voxels are essentially 3D pixels, it allows both characters and backdrops to blend very well. Therefore we were able to obtain very particular lighting and shadow effects, which would be impossible with pure pixel-art. In short, it is a mixture of 2D and 3D, all mixed to perfection. It gives a result that maintains the nostalgia effect of the pixel classics, but at the same time uses contemporary lights and visual effects."
Risk of disappointment
Reflecting on the lessons learned during the development of Three Minutes to Eight, Piovesan notes the challenge of satisfying every player, saying, "Game developing is a very complicated job, especially because players nowadays are extremely picky and well-prepared. The market is so saturated, that every little defect becomes an 'elephant in the room' for players that often compare a low-budget indie title to AAA games. So what I learned is that I should listen to players more than what I usually do, and I'm usually very open to suggestions. And that maybe sometimes it's better to make it simple, but make it perfect. The more you raise the bar, the more you risk disappointing somebody, especially if you don't have AAA budgets."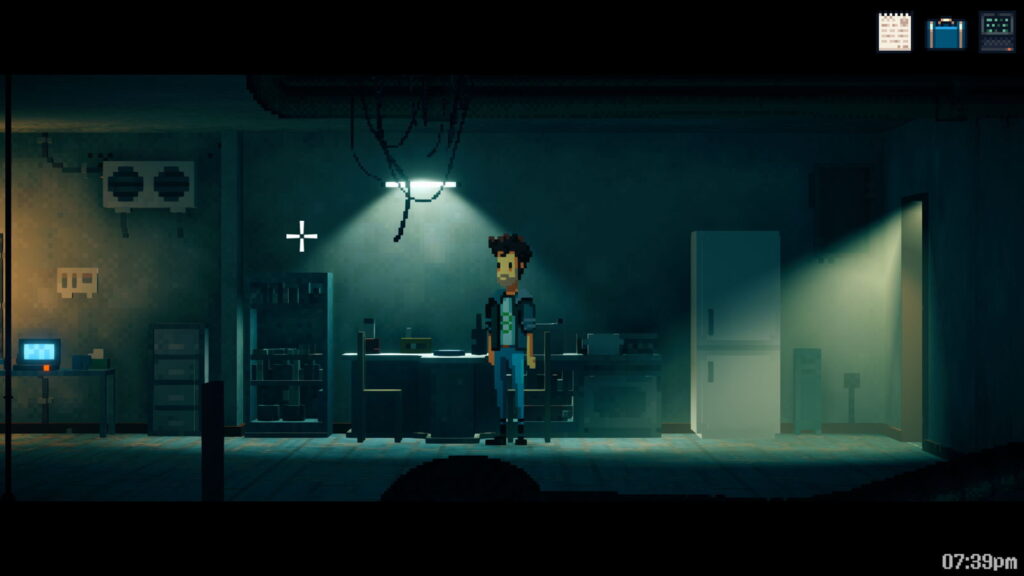 Three Minutes to Eight is now available on Steam and GOG. Consoles and Mobile will follow in a few weeks.