At last the UK's Competition and Markets Authority cleared Microsoft's $69 billion purchase of Activision Blizzard. After 639 days of intense regulatory scrutiny and corporate jet-setting around the world, Phil Spencer finally got his wish.
The deal remains controversial and opinions on what happens next vary. Analysts, on the one hand, focus heavily on the business strategy and market positioning advantages that Microsoft gains from acquiring Activision Blizzard, including benefits for Xbox and Game Pass. Certainly, Xbox is going to need a boost to make good on that self-imposed target of 100 million Game Pass subscribers.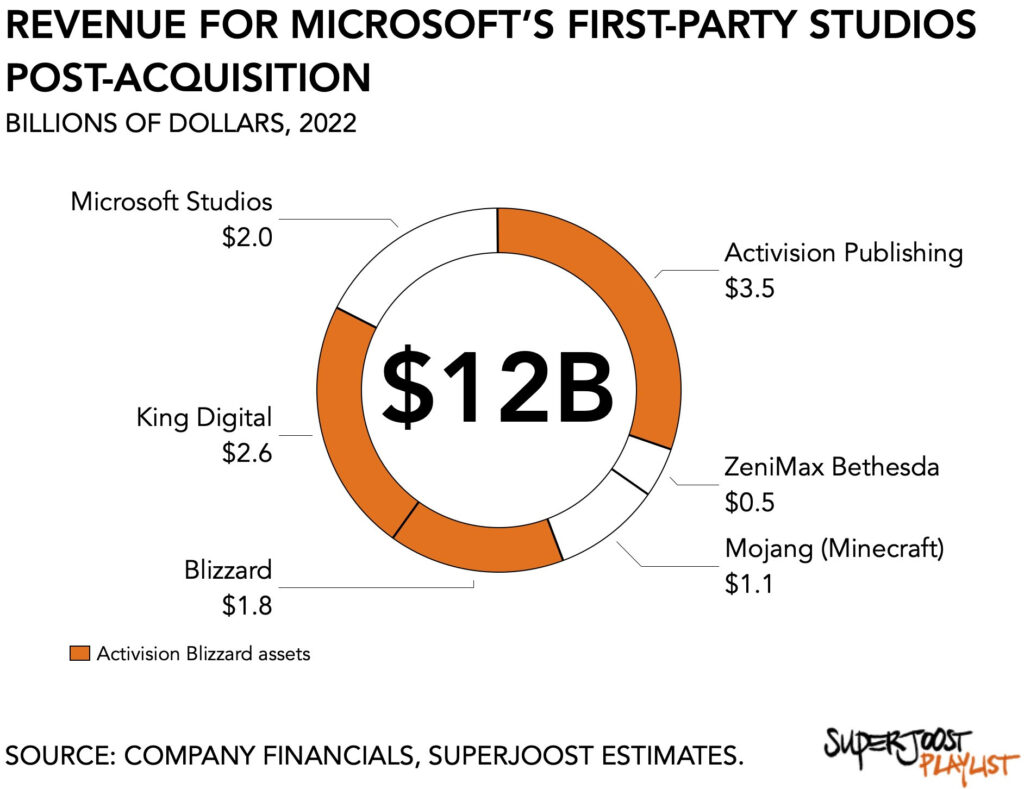 Creatives, on the other hand, are not so sure. They express concerns about industry consolidation and its negative impact on creativity, diversity, and consumer choice. They worry about Microsoft gaining too much control over the ecosystem. Platform holders have been gaining market power over the past decade, making them the largest game companies in the world in comparison to independent publishers. Marketing expenses have soared as titles compete for attention and franchises reign supreme. Now that Microsoft is the third-largest game company globally, all eyes are understandably on what's next.
The crowning of his career
Well, first, Bobby Kotick is getting absolutely wasted at this year's holiday party. Rather than 'overseeing a successful transition' Kotick has no time for ceremony and heads straight for the door. I recall being asked whether Kotick would ask for more money, once the deal's time frame was going to be extended and Activision Blizzard's value had gone up. My answer then was: no, Kotick is not looking for a few extra million. Kotick wants to complete the crowning of his career. And so he does.
It brings us to the obvious question: who's going to be leading Activision Blizzard? Here's my hot take: in the next few weeks Microsoft is going to promote Sarah Bond, currently corporate VP at Xbox and perhaps the most visible exec after Spencer, to the position of CEO for its new subsidiary. If they're not, they should.
Legendary workplace toxicity
With Kotick gone, Microsoft now has to sanitize its new asset. Activision Blizzard's legendary workplace toxicity demands new leadership. What better solution than to address widespread untreated misogyny, call it inactivision, with a woman at the wheel? Letting in some fresh air would certainly help with middle-aged musk that permeates boardrooms still. The departure announcements of not one but two industry icons in a single week juxtaposed with a woman taking the reigns at a leading firm suggests interactive entertainment as a whole is gearing up for its next decade of growth.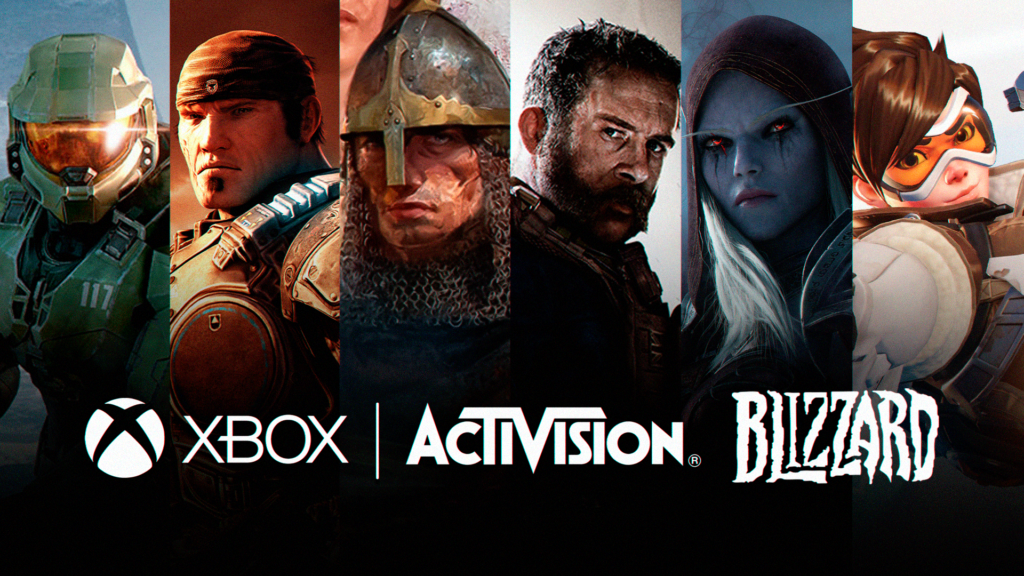 Next, an important part of Microsoft's narrative has been making games accessible to everyone. We've repeatedly heard Xbox emphasize how important it is for the industry to offer a diversity of voices in content and make games available to players at different price points and via different distribution channels. I can't think of a better champion than a woman of color. The 200 or so game companies I track on a regular basis are largely led by white, middle-aged men. Many of them do a fine job, of course. It would be hugely meaningful for one of the largest tech firms to break with that tradition.
All-you-can-eat buffet
Next, the future of gaming is better informed. The ABK/MSFT kicked up so much dust that it became a catalyst for both creatives and consumers who all now better understand how this industry operates. Between Sony's emails, leaked internal documents, a slew of research reports and academic writing, and a few lawyers doing a shitty job redacting documents, it's been nothing short of an all-you-can-eat buffet. Delicious. A generation of aspiring analysts and experts now have some actual data and verbatim from high-ranking execs to build their models and assessments. Millions of gamers learned more about the industry in the past 22 months than they did in the entire decade before. For better or worse, the orgy of information we've just witnessed will birth a generation of better-informed experts and analysts.
Moreover, we can expect more acquisitions in the coming period. Despite a loss of momentum in the games market and firms operating at much lower valuations than a year ago, any purchases or spin-offs have been wisely delayed. The regulatory attention and public scrutiny added a lot of risk to any major transaction. With ABK/MSFT in the bag, that is likely to change.
Much-needed oxygen
As part of my reasoning in favor of the ABK/MSFT deal, I've argued that both Apple and Google now have to contend with a much larger tech giant. My perhaps naive expectation is that Microsoft will have more leverage and a friendlier coopetition with the mobile giants to pull some much-needed oxygen into these ecosystems. Marketing spend is spiraling and even Apple has started fencing with AAA titles for their devices.
Am I reading too much into Tim Cook's visit to China where he, of all things, showed up to support one of Tencent's gaming tournaments? Sure enough, Cook is looking to build bridges into China. And those bridges are made of games. It suggests we can expect more from Apple as it seeks to leverage its position in interactive entertainment and aims higher. Partnering with Microsoft and its pricey portfolio may very well prove to be on that roadmap.
Whatever comes next, it's been a fascinating two years. I'm grateful to have been privy to a host of confidential conversations and to learn about some of our industry's most intricate processes.
Now let's hope Microsoft doesn't fcuk this up.