After delivering two of the most highly rated VR adventures with Moss Book One and Book Two, Polyarc now tries its hand at a competitive multiplayer VR game with GlassBreakers: Champions of Moss. It's a free to play, 1v1 real-time battler with plenty of opportunities for tactics, magic and power. 
Seattle, USA-based studio Polyarc showcased the highly immersive nature of VR earlier with their popular puzzle platformer Moss. Purely a single-player affair that placed the player in the middle of the action, creating a strong sense of presence. But multiplayer has always been on the cards since the beginning, according to Barton Slade, Principal Gameplay Designer on Glassbreakers: Champions of Moss. "The idea has actually been there since day one."
He explains: "Interestingly enough, when the studio was founded, there were two prototypes that were built. The first one was a single player puzzle adventure-style game where you control a character, but you're still in the world with them. That ultimately became Moss as you know. And then the second prototype was a multiplayer kind of board game, still set in the same universe as Moss. And that became Glassbreakers."
In Glassbreakers, players choose their combination of three Champions from a roster of inhabitants from the world of Moss. Each Champion has their own unique abilities that complement the others on their squad and match up against the opposition in unique ways. The players themselves are present in the world, controlling the miniature champions as chess pieces on a board. "The team was really excited about the opportunities for a board game in VR", says Slade. "And especially about the idea of seeing your opponent in the world with you, versus your normal flat screen game where you're kind of facing off against a disembodied opponent."
What feels good
The gameplay of Glassbreakers can best be described as a turn based board game that plays out in real time. Coming up with that particular playstyle was one of the most challenging tasks the team faced. "We started off as a turn based game, but eventually found that it really wasn't working very well. So we went on a quest to discover what feels good in VR for this style of game", explains Slade. "Originally, we actually had 'stamina' to emulate that turn based action. So each champion would only be able to take a certain amount of moves and then wait for that to recharge."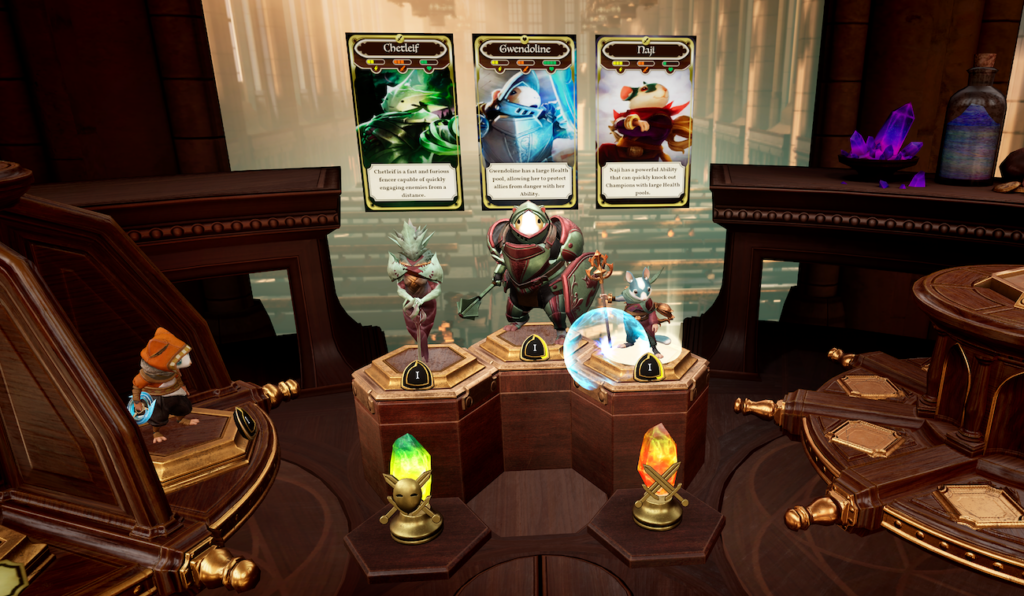 "But with the nature of VR being the way it is, we found that people were just kind of waiting around a lot in both the turn base and stamina world. And we don't want players to have too much downtime! In the end, we landed on a full real time model for this and found that it was really fun to play."
Prototyping abilities
The size of the team working on Glassbreakers fluctuates between 25 and 30 people. Everyone is free to pitch an idea for a champion or an ability. After that the ideas are processed by the different departments. "The design team will focus on the gameplay side of that and work out what fits best. Then, we have the art team that obviously is gonna figure out what this champ looks like, and ideally work with our animation and narrative teams to solidify that. Once we've got an early idea, we all come together and figure out how that's going to coalesce into a champion. From that we shape their gameplay behaviors, their personality and backgrounds."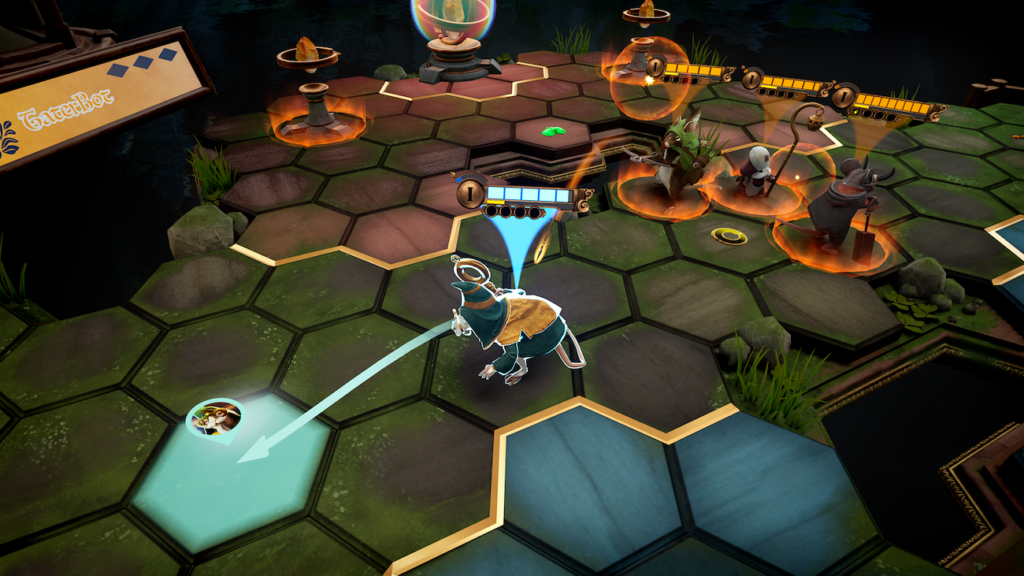 To help streamline the design process, the team developed a plug-and-play solution for building the ability systems of the Champions. "We designed it in such a way to make it really simple for designers to take pieces of things and add them. So it makes us really agile in terms of prototyping abilities and getting them in front of play testers. We can do really quick revisions on that. It's actually also really fun to use. And I think it allows us a lot of flexibility in how we design our abilities. So, I'm really proud of how that turned out."
Open to the community
Polyarc firmly believes in the success of multiplayer on VR. Gamebreakers was specifically designed to allow players to easily hop in, hop out of the action. "We really are hoping that that low friction point of playing Glassbreakers will be something that gets players to keep coming back and play the game often." Since the game launched in Early Access that has been the case. Now, with the game moving to Open Beta the team keeps adding new Champions and new abilities, all the while closely monitoring players' feedback.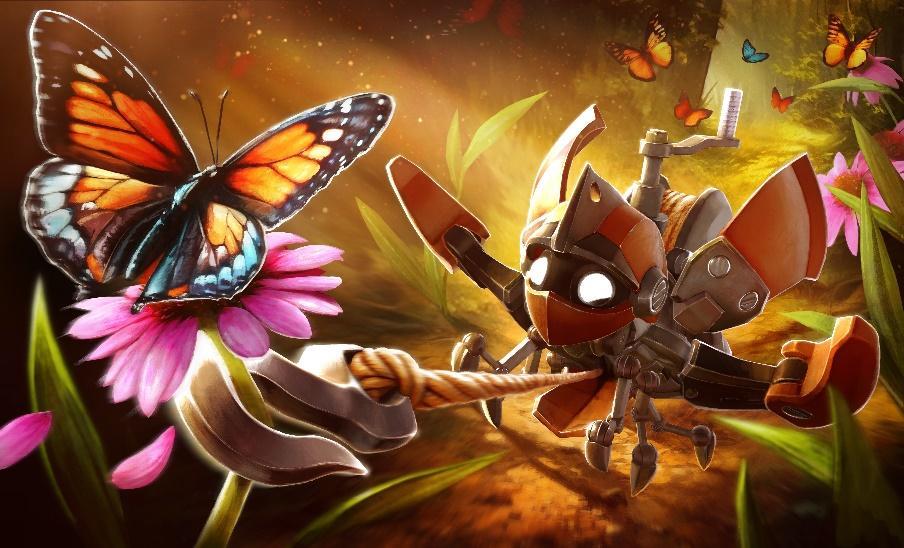 "It's so important to involve the community early in a project like this", says Slade. "You can make a lot of assumptions about what your player base is going to want and enjoy in the game. But you really can't know that fully until you've opened it up to the community. We've certainly found that the amount of complexity that our player base is looking for is higher than we expected. And we're actively trying to respond to that with the upcoming champions that we're working on right now."
Glassbreakers is available now in Early Access on the Meta Quest store. Steam players with Meta Quest 2, Rift, Valve Index, and HTC Vive can wishlists for release later this year.