It took Caleb Mantey, CTO and Co-founder of Ghanaian-based Relu Interactives, 5 years of constant rejection for his company's innovative gamified simulation to catch a break. In August 2023, his breakthrough arrived in the form of a 150,000 Ghanaian Cedi (GHC) award and an additional 50,000 GHC personal contribution by the president of Ghana, Nana Akufo-Addo. 
His strenuous yet victorious journey reminded me of a story, "There was once a man who came across a butterfly cocoon, curious to see it emerge. He watched for hours as it struggled to exit the cocoon through a small hole. After a while, the butterfly became still as if it had resigned to its bleak destiny. The man decided to widen the small hole and help set the butterfly free. But, the butterfly turned out to be premature and unable to survive outside its cocoon. The man did not know that the cocoon's job was to provide the struggle and resistance the butterfly needed to grow." Mantey's cocoon version was similarly painful but he hung in there and eventually emerged a fully grown and more robust version of himself. I invite you to join me as we journey through Mantey's metamorphosis.
The Incredible Potential of Games
Duck Hunt was one of Mantey's first games as a child. He loved pointing a gun at the screen and shooting birds. What fascinated him was how the game used a gun-like device. Later, he moved on to games like Assassin's Creed, Grand Theft Auto, and FIFA. These games made him curious about their power. He remembers how Assassin's Creed allowed him to explore places like Paris and the Notre Dame Cathedral, even though he'd never been there. When he saw how Ubisoft made a 3D replica to rebuild the cathedral when it burned, he said, " It became an integral part of what I want to do." This showed him the incredible potential of games.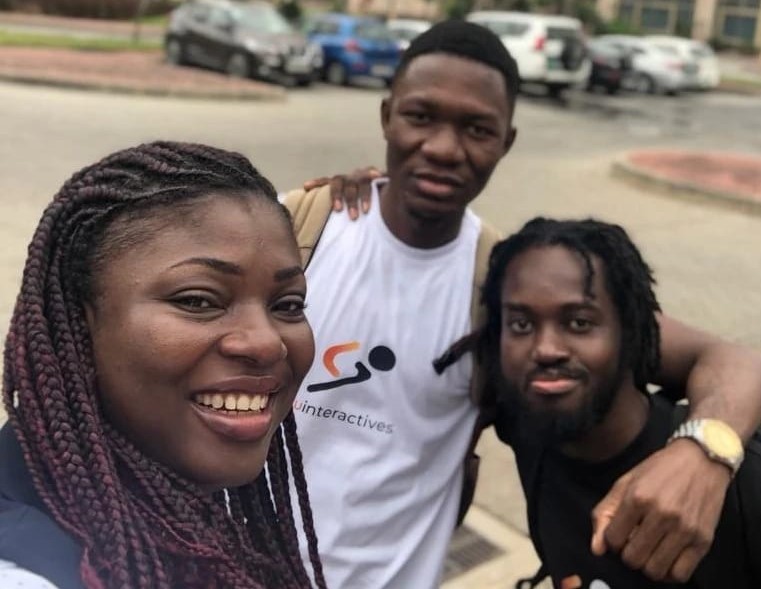 He followed this path to the University of Mines and Technology, Tarkwa, where he studied Geomatic Engineering, a course that deals with spatial engineering. But even though virtual reality (VR) is closely connected with spatial computing, he faced resistance from a lecturer when he presented a VR game project. The professor dismissed it as a waste of time, claiming it was just a game. Mantey recalls, "It really hurt but it didn't break me. I just ignored it and walked away. "
Mantey's determination stems from his childhood. He was always the one to face challenges head-on, even as a child. He questioned his teachers and sought to understand everything. Interestingly, the negative experience with the professor who dismissed his project only fueled his determination. Fortunately, one of the few lecturers who supported him later became the university's Vice-Chancellor. When he learned about Mantey's prestigious presidential award, he called to offer his congratulations. It was a joyful moment for Mantey.
Their Presidential Pitch
5 years ago, Nicholas Eshun, with a background in petroleum engineering joined Mantey as Relu Interactives' lead designer and co-founder. Together they discovered a problem that they could solve through a gamified VR experience. "We realized we don't have the right resources in Africa to teach the practical concepts in petroleum engineering. So we built a fully interactive immersive experience of a petroleum drilling rig where students can learn various practical concepts seamlessly." Despite the initial constant rejections, Mantey adds, "My co-founder and I decided to be patient and wait until the market was ready." Their persistence paid off when they grabbed an opportunity to present their idea to their president.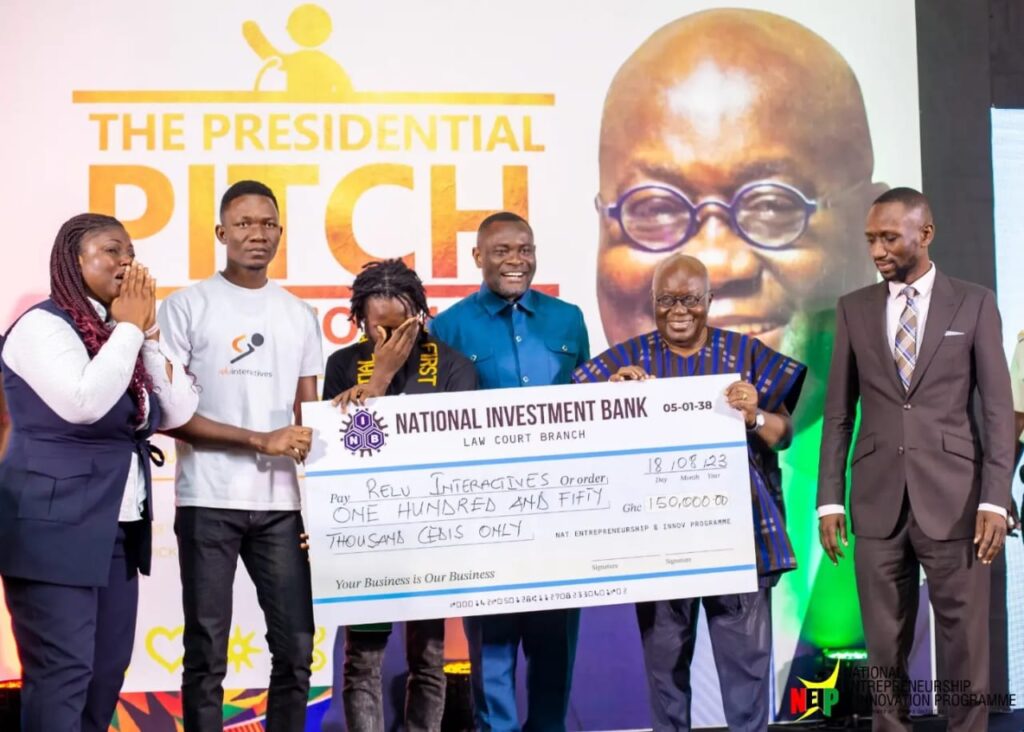 While Ghana ranks among the top 10 oil producers in Africa, there's a notable issue. Mantey explains, "We rely heavily on foreign engineers because our own aren't adequately skilled. We often send them abroad for further education, and many don't return due to better opportunities." That was the basis of their pitch and out of 400 companies, they made it to the top 10, earning the chance to pitch to the president. "It was a dream come true. I was actually in tears because it's been five years of work. The president got to understand what we are bringing on board by practicalizing engineering through gamification and immersive media."
Family Played a Significant Role in His Journey
While in college, it took Mantey 6 months to save up for a phone that could support his VR projects. Previously, he had borrowed a friend's phone, which strained their relationship due to the inconvenience. Once he got his new phone, Samsung released their custom VR headset, which was quite costly for a college student. Fortunately, his cousin, a software engineer, who already owned one, generously offered it to him. Mantey is grateful for this support, as it saved his passion for VR from being derailed by the high costs of equipment. When he received the presidential award, he made sure to express his gratitude to his cousin, Alfred Rowe, for playing a significant role in his journey.
Mantey is a man of action who prefers to let his work do the talking. However, there was a time when for three years he endured a stressful 9-5 job that led to depression. To cope, he'd go home and immerse himself in his work at Relu, often sleeping just four to six hours a night. Eventually, he realized he had to make a change and get a less stressful remote job. His time in the 9-5 world wasn't in vain, it taught him valuable lessons that he now applies at Relu. Throughout his journey, his family played a vital role in helping him cope. Conversations with his parents served as a reminder that tough times are just temporary, and things would eventually get better.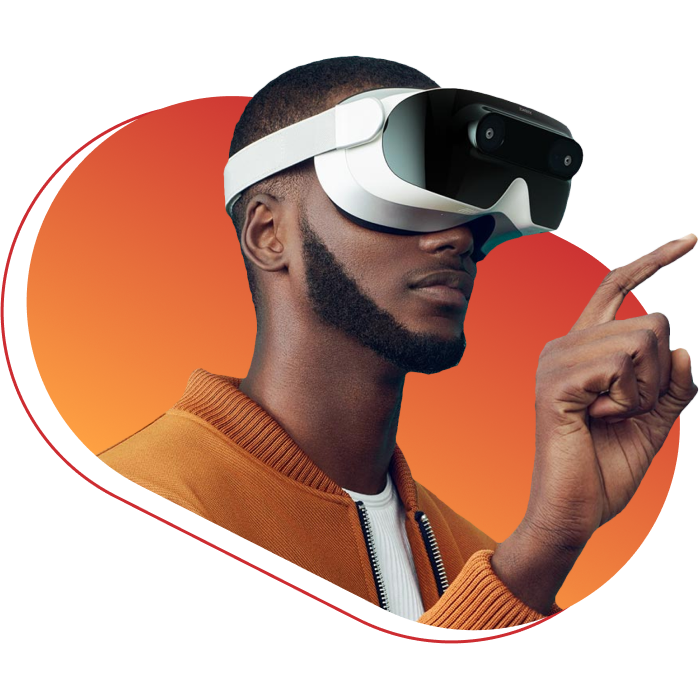 We See Beyond the Future
In 2022, Relu Interactives entered into a contract with the Tidal Rave festival in Accra, Ghana. The festival organizers wanted them to create a VR game featuring Ghanaian musicians. Mantey recalls, "We pulled off the complete Tidal Rave experience in just two weeks. It was quite a challenge, as we had to capture the likeness of the artists and ensure a seamless experience." This project was significant as it merged music and gaming. The feedback from festivalgoers was overwhelmingly positive, and it opened doors for more collaborations with musicians.

"We have a catchphrase that goes, 'We see beyond the future.' Our goal is to become a full-fledged robotics company, merging interactive technology with robotics to simplify life." To those starting, Mantey advises, "Don't chase money in the beginning. Money is important, but experience can be used as the currency to get more money. If you lack experience, intern or work for free. I prioritized experience and gathered as much as I could.  I always say you are the only one that can kill your dream." So, if you're currently in your cocoon, struggling to emerge, be patient, hang in there, and wait for the right time to break through.