Alexandra Pattison is a true swan in event management. People often see her gracefully gliding on water as she oversees the South African-based Africa Games Week (AGW). But, it's the unseen high-speed paddling beneath the surface that ensures every AGW event sails smoothly, especially in turbulent waters. The voyage that led to her current role as AGW's Event Director wasn't smooth sailing, it took time, effort, and convincing her family to support her shift from law to her true passion for events and exhibitions. 
Choosing a career path of least resistance allowed her to flow downstream steering clear of an unnecessary and tiresome paddle upstream in an unfulfilling career. Her early years were marked by an exciting outdoorsy childhood, which included surfing, a sport that swans are also well known for. As if to illustrate the power of harnessing one's passion, swans windsurf by stretching out their wings and letting the wind move them at greater speeds while saving energy.  Let's meet the younger version of 'our swan' and explore her recent surf further downstream into the island of video game events, an adventure that began just a year ago.
"I don't want to!"
Pattison's first encounter with video games came when she was around 11. She chuckles as she recalls, "I used to get pretty upset if a friend came over and wanted to be the Mario brother in the red shirt. But when friends come over, you have to be polite, right?" Despite having the console, gaming was reserved for wintry days and those precious moments when friends visited. Her father urged her to embrace the great outdoors with activities like tennis, hockey, or soccer. As she grew older, she also embraced surfing.
"When I was about 13, I wanted to stand up in front of a judge and defend the innocent by prosecuting people that were bad. I think I was also influenced by TV because of Ally McBeal." Pattison went on to study law. While in school, she would work in the events space to make money on the side. "I finished my bachelor's degree and then said: 'I can't, I'm done, I don't want to do this!' Then started working in events, full time."
At first, her family expressed concerns about her future in the events industry, which mirrors the reservations aspiring game developers often face. "When children say, 'I want to be a game developer', parents usually reply that there's no job or future in that. I had similar discussions with my family." They were worried about the long hours and challenges that came with event planning. "I think the only thing my immediate family found challenging was the fact that I was always busy. So now that I've settled into the roles that I have at the moment, I get to see them more and they understand that this is an industry that I'm very passionate about."
African games industry pioneers
Joining the video game events space came with a new set of challenges. Nick Hall and Rex Bowden the co-founders of AGW, would often suggest that she meet with someone and she'd quickly remind them that she did not know who they were talking about. Later, she met different founders and pioneers in the African games industry such as Hugo Obi, Eyram Tawia, Sidick Bakayoko, Raymond Ledwaba and Pieter Koornhof. "They've taught me a lot. Nick and Rex have industry knowledge already. But I had to rely on people in the industry to teach me about the industry so that I could better understand what the real need was for the event."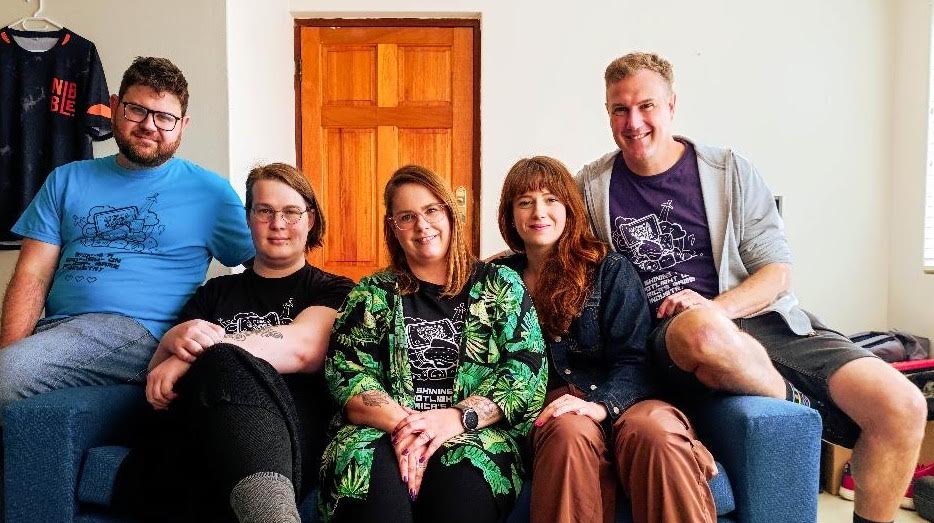 Pattison's prior experiences in the events industry have been invaluable to AGW. She shares, "After organizing numerous events and building countless exhibition stands, you start foreseeing potential issues. Over time, you also build a network of reliable contacts within the events industry. Rex, Nick and I, form a really good triangle. Nick can manage the conversations around gaming based on his experience as the CEO of RenderHeads. Rex has been in the  events space for many years as well." They form a solid trio, complementing each other's strengths.
People forget about you
When asked what a day in the life of an event director looks like, Pattison exclaimed, "Oh goodness, I mean to give you an example: Last year, as you may recall, the event was scheduled to end on a Saturday. But flights were delayed. And we had to find extra hotel rooms. That's why we always allocate a budget for these unexpected costs. So an event doesn't end on the day you think it's going to end. That's the first thing, there are always things to do afterwards. It continues with tasks like wrapping up with suppliers. Then we literally hit the ground running for AGW 2023 in January. The minute you take your foot off the pedal and people stop talking about the event is the minute people forget about you."
Women in Games Ambassador
As a newly appointed ambassador for women in games, Pattison places a strong focus on diversity at AGW events. She explains, "We ensure that our panels are well represented across various backgrounds including gender and ethnicity. Female game developers in Africa are harder to find and engage with. So it becomes quite a balancing act when it comes to our hosted buyer program." All the same, the AGW team has actively been seeking more female game developers and highlighting them on social media. They also have a 'women in games' panel scheduled this year.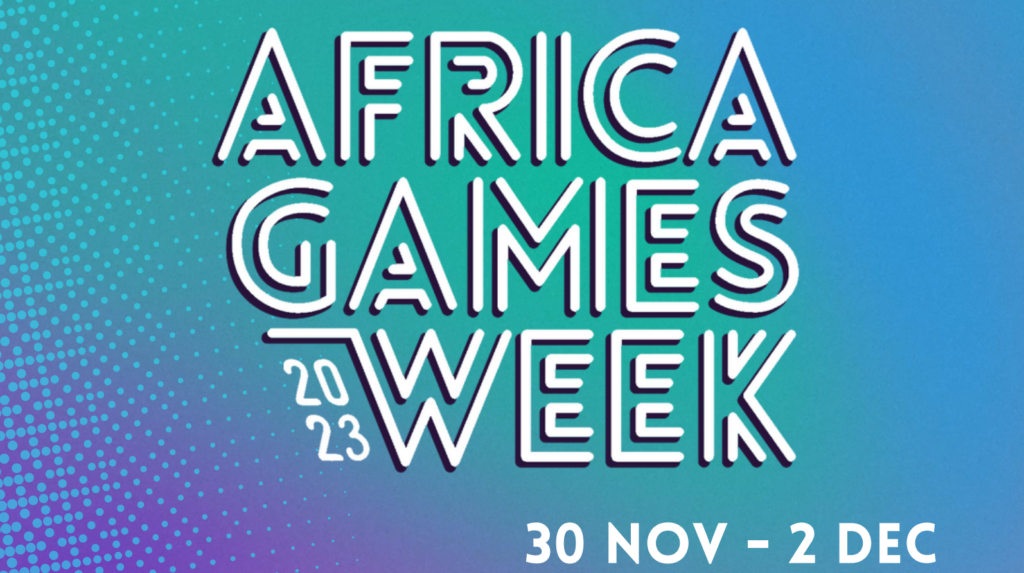 AGW mainly gets its sponsorship from the private sector.  Sponsors and investors often look for different things. Pattison has learned to steer the conversation in a direction that shows them the value AGW brings. Attending events like Gamescom has also been instrumental for the team. "Sometimes opportunities like this allow us to meet face-to-face with potential sponsors instead of a Zoom call. Which gives them confidence that we're a legitimate event, with people on the ground."
Powerful connections
The 'proof is in the pudding' when it comes to why more people should attend Africa Games Week. The event boasts numerous glowing testimonials from past attendees. As the team gears up for Africa Games Week set to take place from November 27th to December 2nd, Pattison emphasizes, "Africa Games Week will continue to provide a platform for international sponsors and investors to meet with game developers,  publishers and thought leaders. It's four days of constant interaction, learning and speaking. It is during those shared moments whether at breakfast, attending talks or VIP events, that powerful connections are formed."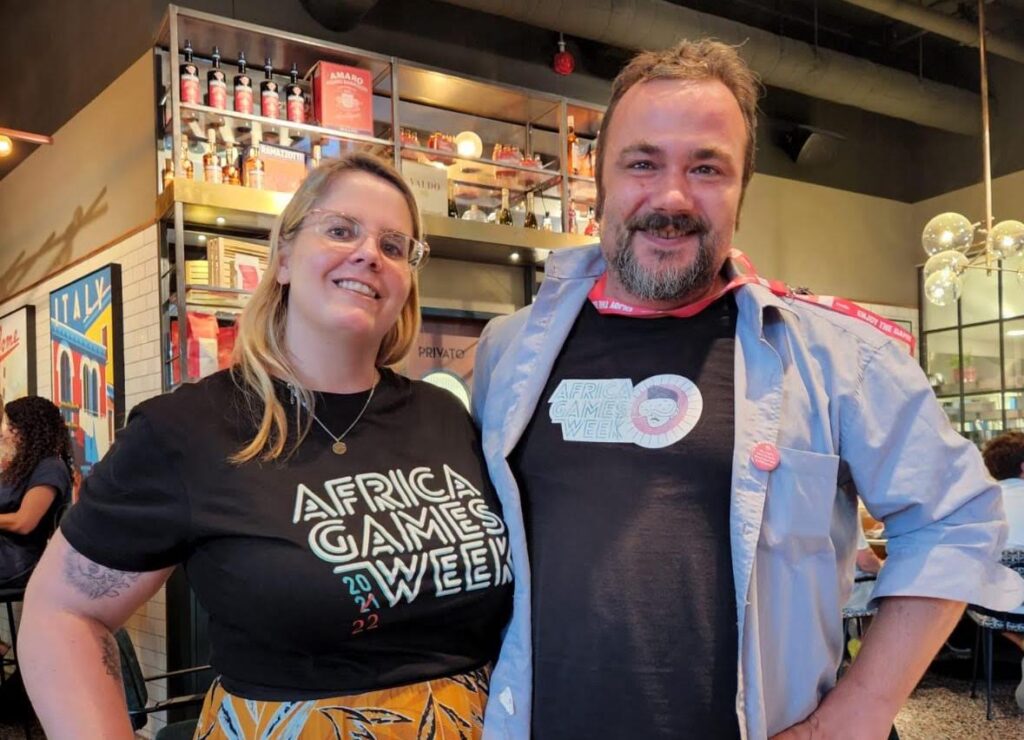 "We'll continue to strive to be the largest African business event in the games industry and make sure that we invest in those human connections so that our industry keeps growing." Just like a swan appears calm on the surface but paddles vigorously beneath the water or allows the wind to propel it to greater speeds, AGW's success is built on a strong foundation of leveraged and passionate work behind the scenes.