Feryaz Beer didn't pick the easiest of genres for his debut game Super Fantasy Kingdom. Actually, the roguelite city builder is a mashup of different genres that Beer somehow managed to glue together. Game development began as a hobby but became serious very fast. "I can focus, really dive deep into it, and make it perfect", he says. 
Beer has been learning some valuable lessons along the way. To always trust his gut, for instance. "But also to see failure as something positive, as it gives you clarity." The Hanover, Germany based solo dev describes his creative process as 'a mix of perfectionism and empathy'. "The question is always: How does it make you feel?" The game is slated for release sometime next year.
Why did you become a solo developer?
"Out of necessity. Super Fantasy Kingdom is my first gaming project. I did not know anyone and it started as a hobby. But then it became serious surprisingly fast. Only a few weeks in I had the fundamental concept. I was so taken in by it, that I knew I could not stop until it's finished."
"I tend to overthink and focus heavily if I'm into something. That stood in my way quite often in life. But in gamedev it almost feels like an advantage. I don't have to try to be someone else, but I can let it all out instead."
What are the biggest advantages of working solo?
"The most obvious one is that you don't have to make compromises. But more importantly, it's easier for me to maintain my motivation. When you put everything into a project and others don't it just slowly crushes you."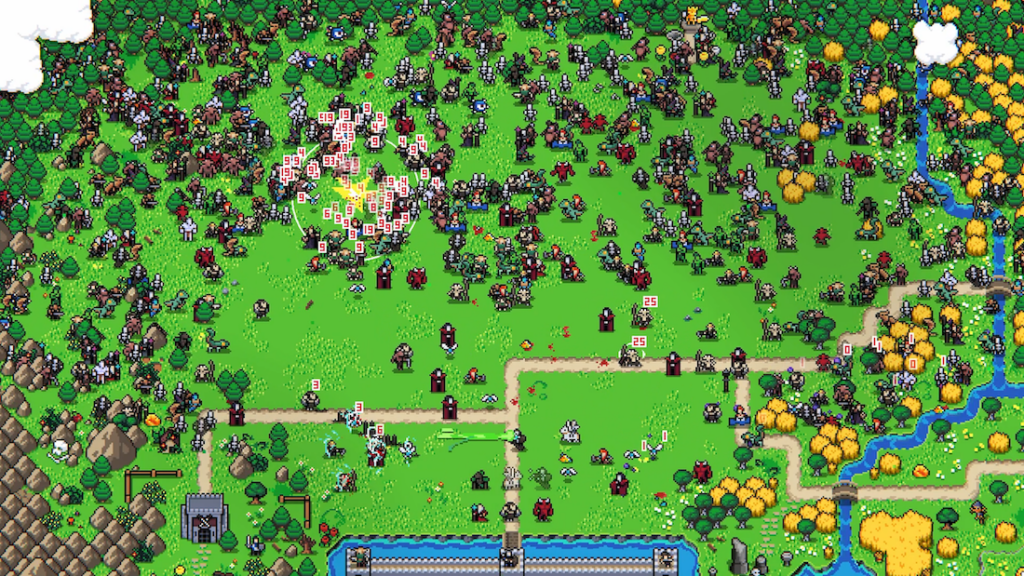 And the biggest pitfalls?
"Not getting confirmation. I had very little feedback up until the release of the demo. And as the game is a weird mashup of genres, I really was not sure if it would even work. Just someone telling me that I'm on the right path would've been great."
"While I had no problems with the bigger decisions, all the small details took a lot of time to get right. I can't even imagine how much time I'd have saved with a proper brainstorming partner."
What's your creative process?
"Weirdly, my process is driven by emotions. When I think about any change I try to implement it in my mind. And then I look at its implications from numerous different perspectives. The question is always: How does it make you feel? How does it feel in the endgame for the hardcore player? Or when you see it for the first time in a video? Or for a kid who has not played many games? And then I try to find the solution that works best for all of those. A mix of perfectionism and empathy."
How do you stay motivated through (years of) development?
"Dividing the work into very small chunks. Of course, you always have to keep the whole game in mind, but I only tackle one task at a time. I can focus, really dive deep into it, and make it perfect. That's very satisfying. And when I'm done with all the obvious tasks I take a step back and see what's next."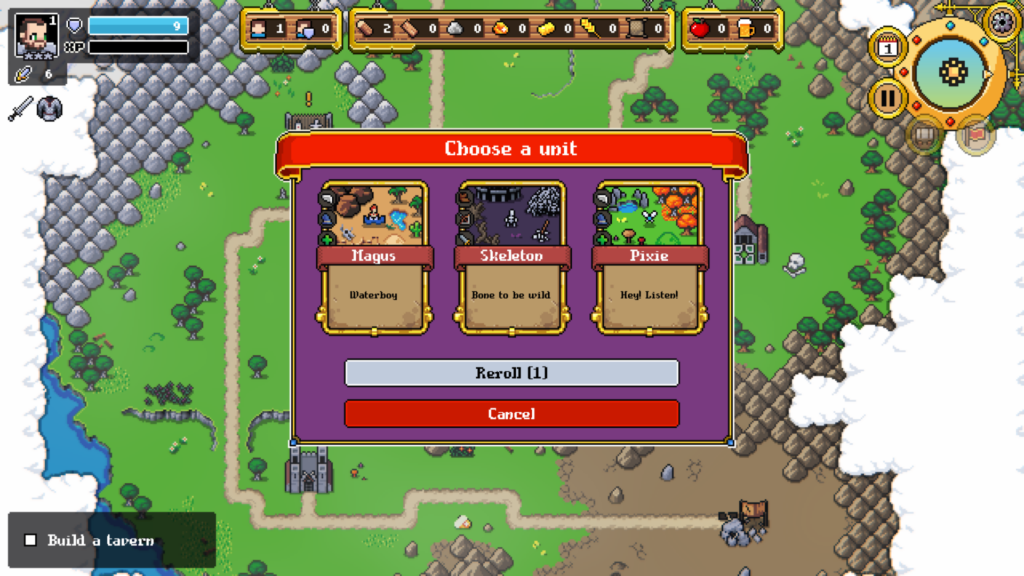 Will you ever work in a team or is it only solo for you?
"That's a hard one. I must admit I'm lousy when it comes to doing stuff I don't want to do. I cannot implement something I don't stand behind. Right now my satisfaction comes from making a tightly interwoven clockwork out of many simple elements. But without that complete control, I'd probably have to learn another approach to making games. Prioritizing teamwork and embracing that creative workflow."
How did you get the idea for Super Fantasy Kingdom?
"I saw multiple games/genres that I really enjoyed, but that I also felt were missing something. For example, Factorio where the resource generation is so incredibly interesting, but you never do anything with it. Or Pokemon where you want to collect hundreds of monsters, but only ever use a tiny fraction. Or city-building games like The Settlers that I love so much, but tend to only play once – never really applying all that I've learned. So, I thought I could combine all these elements in a way where they reinforce each other instead."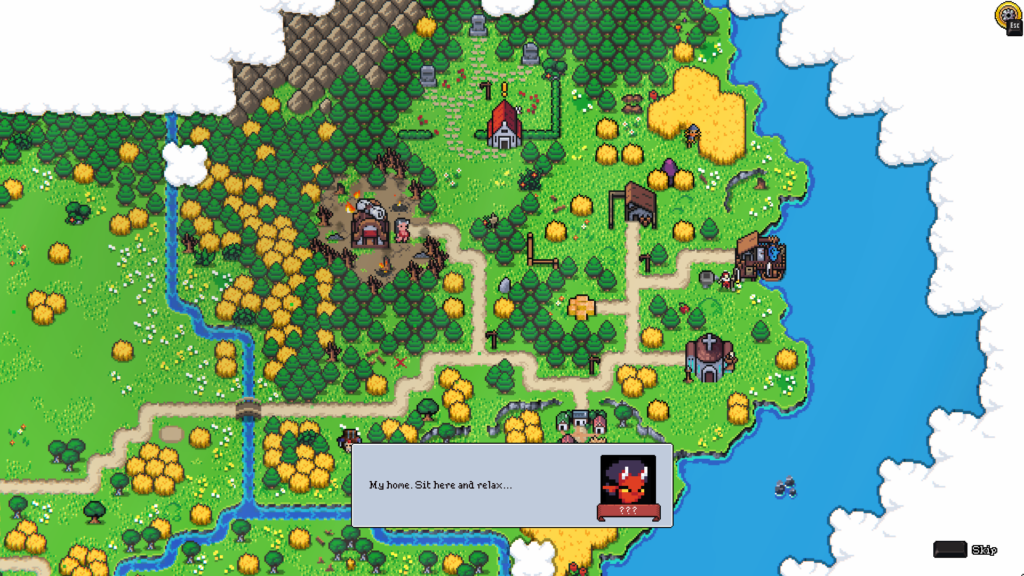 What's the biggest lesson learned from this project?
To trust my gut! Whenever I tried to work against it I failed. To see failure as something positive, as it gives you clarity. Not only because of what you might learn from it, but with so many variables, being able to exclude is a blessing.
The toll on your mental health can be quite high as a solo developer. How do you deal with that?
"A schedule and enough sleep are essential, especially if you want to keep at it for years. And my dog helps a lot. We go for a long walk every day. That break in my work is exactly what I need to refresh. My biggest problem was definitely the marketing, so mental health was also one of the main reasons why I wanted to find a publisher."