Kiro'o Games is an ambitious game development company based in Yaounde, Cameroon. Founder and CEO Olivier Madiba is pursuing his dream of creating the biggest African game studio by building a Pan-African entertainment ecosystem which encapsulates games, comics, animation and even restaurants. This is his story.
Olivier Madiba recalls playing games on warm sunny afternoons at his grandmother's home with a spark in his eyes. These are some of his fondest childhood memories. It was during those moments, captivated by the epic boss fights and voice acting in Final Fantasy 7, that Madiba's deep love for video games was ignited. When he turned 17 he started his game development journey, determined to create games that would evoke euphoria and give other people a glimpse of what he felt while playing his favourite games.
The Paradox of Naivety
At this point in his life, Madiba believed that game development was as simple as playing football. He imagined that if he created a video game avatar that stood out he could catch the attention of industry giants like Ubisoft, potentially leading to game-development opportunities in France. This unwavering optimism and limited knowledge propelled him forward. In hindsight, Madiba says naivety saved him. He adds, "At times, knowing a little is better because some people get paralysed by knowing too much."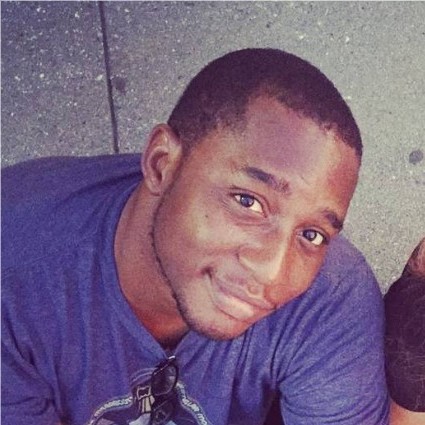 At just 21 years old, Madiba embarked on his first entrepreneurial venture. A web design business. However, he quickly realised that this path did not bring him the joy he sought. This phase occurred before the startup hype in Africa, a time when entrepreneurship was driven by necessity as a means of survival. Degrees alone were not enough to secure promising careers. Networks and prestigious educational backgrounds were equally important. Entrepreneurs were viewed as failures in the face of societal success measured by employment or managerial roles in large corporations. This added further complexity to Madiba's journey. In 2012, after his initial attempt, he contemplated abandoning entrepreneurship.
The Existential Quest
As someone who is very engaged in his own existential quest, Madiba decided to have a conversation with himself before quitting. He challenged himself to pursue his real dream, game development for three months without giving up. This mindset shift led to the establishment of Kiro'o Games in 2013, his second entrepreneurial venture and the first video game studio in Cameroon. His motivation was to create his first game and prove to himself that he wasn't wrong. Initially, Madiba wanted to make an African version of an existing game, but over time, he realised the importance of creating something that truly represented Africa's essence in world-class standards, leading to the evolution of their first title Aurion.
Kiro'o Game's journey was not without its challenges. In 2016, criticism and backlash followed the launch of Aurion: Legacy of the Kori-Odan. Imposter syndrome took hold of Madiba. An opportunity to participate in the Young African Leaders Initiative (YALI) programme came and he could not bring himself to attend it. His fiancee at the time convinced him to take it up on the premise that it was an initiative of Barack Obama and she believed it had the potential to help them evolve as a Studio. She was right.
The Paradigm Shift
In the first week of the YALI programme, Madiba fell into a depression. It was during this time that a pivotal conversation with an instructor transformed his perspective. He learned that no leader ever fully delivers their vision, and even a 20% realisation is a remarkable success. He discovered that true leadership lies in fostering trust and open communication with the team, ensuring they never feel let down.
One day Madiba found himself engaged in another conversation with a respected leader, whose wisdom paralleled that of renowned figures like Rockefeller. Madiba humbly shared his studio's struggles and how he was uncertain of its success. The leader's discerning eyes saw what he had missed. He highlighted how Madiba had gathered a team of 20 individuals without formal game development education, yet managed to create a game of remarkable quality, earning a solid 7/10 rating. Against all odds, Madiba had cultivated a culture of excellence, creating trust in the most difficult startup landscape. Astonished by this accomplishment, the leader encouraged Madiba to nurture and expand upon this transformative culture, assuring him that by doing so, he would change the startup scene of his continent.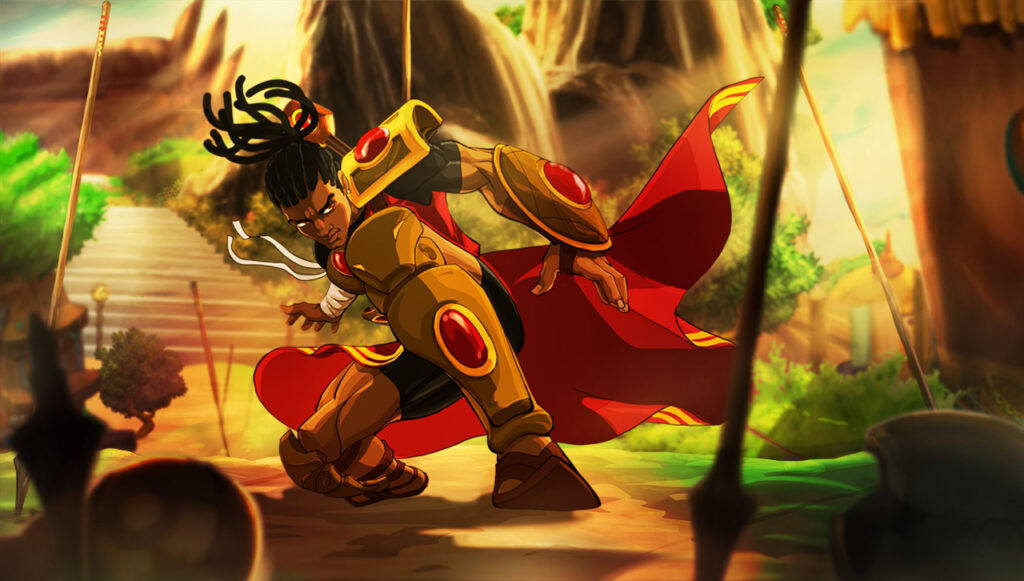 The Birth of Kiro'o Games' Worlds
This life-changing conversation ignited a revelation within Madiba. It led him to realise that Kiro'o Games was not just about entertainment anymore. It was also an inspiring force. Encouraged by this recognition, Madiba expanded Kiro'o Games and conceived the concept of cross-media content, giving birth to three game worlds: Kiro'o World (the world of everything Kiro'o Games built and the global Kiro'o Games community), AurionVerse (the African fantasy brand), and Mboacity (a brand about careers in Africa presented in a funny way) one game under this umbrella is The Elite of Mboa. 
These immersive universes, where sustainability and creativity converge, are captivating cosmos where stories find new life. Kiro'o World's website offers a gateway to this adventure, presenting three gripping graphic novels that introduce you to the epic Aurion saga. Tasteful character development ignites your curiosity, compelling you to delve deeper into this awe-inspiring universe. 
Aurion today has 3 sagas/stories in the AurionVerse that they want to tell. The well-known Kori-Odan Saga is the first one accompanied by the Caloo Hunters Saga. Caloo Hunters is the first animated series set in the world of Aurion, featuring a younger heroine from the same period as the Kori-Odan. It's designed specifically for the younger generation. There are even plans for a third saga in animated format targeted at babies and toddlers, featuring singing characters.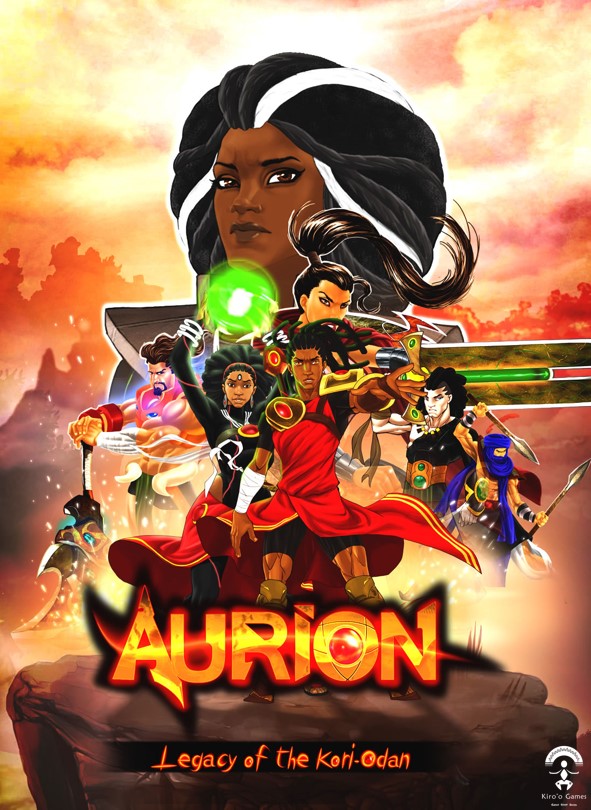 Immersive storytelling
Kiro'o Games intends to launch the mobile game version of Caloo Hunters while continuing to expand the Kori-Odan Saga with new comic books over the next 10 years. Additionally, they have ambitious plans to establish animation deals in the coming years. Olivier Madiba envisions a future for Kiro'o Games that also includes the extended reality world, unlocking even more possibilities for immersive storytelling.
Kiro'o Games envisions a future where cross-media experiences in Africa can revolutionise the entertainment and culture industry while creating a positive impact on employment. With the Kiro'o TChop Restaurant as a testament to their mission, Madiba and his team are proving the concept and paving the way for scaling this innovative approach across the country, region, and continent.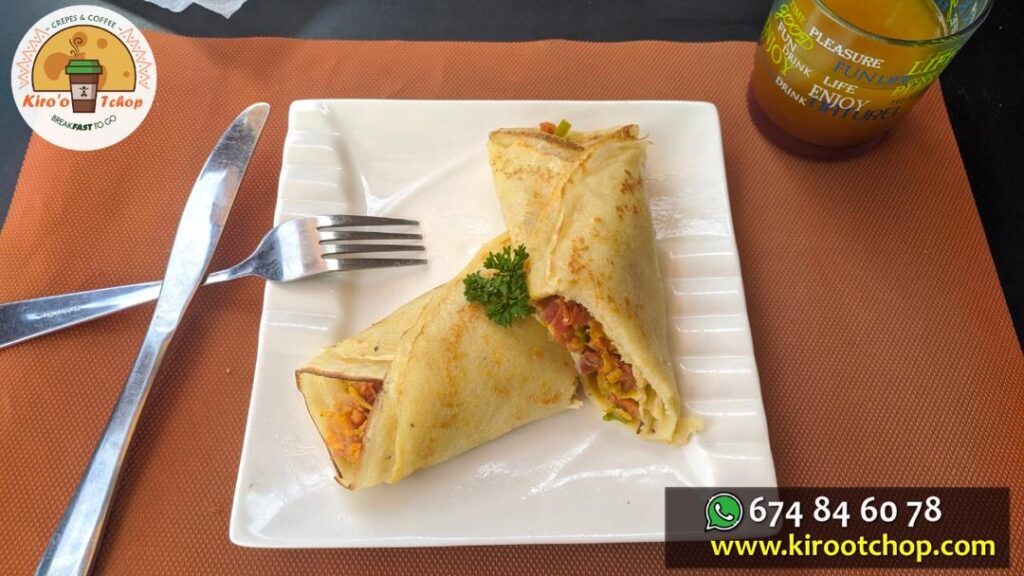 Imagination knows no bounds
Kiro'o Games' mission is more than mere entertainment. They are a paradigm shift studio, pushing the boundaries of what is possible. Madiba envisions a future where Kiro'o Games becomes a one-stop destination for gaming, reading, and watching movies. A source of unforgettable leisure moments, reminiscent of Madiba's warm childhood memories of sunny afternoons at his grandmother's home.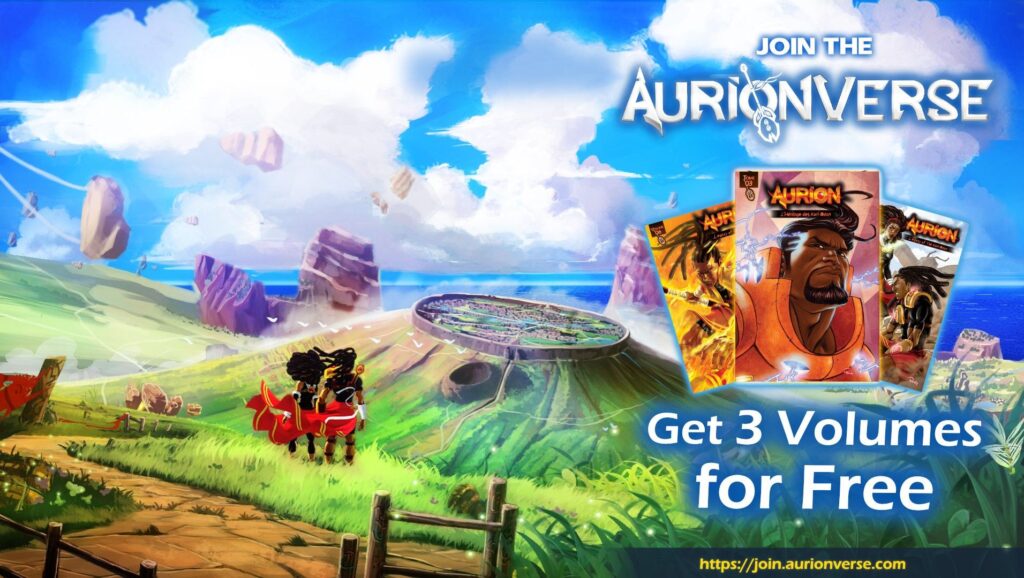 It's time to experience the magic they've woven. I invite you to visit their website, download the three free comic books, and unlock the gateway to a realm where imagination knows no bounds. Your extraordinary adventure awaits at Kiro'o Games. And don't forget to explore Kiro'o TChop, when you visit Cameroon where you can taste the authentic flavours and immerse yourself in the essence of African culture.