Brothers-in-Law Eric Reynolds and Paul Harvey were building a successful business in mobile escape rooms when Covid hit. They had two large cargo trailers, containing custom designed escape rooms, which they towed to events across Alberta, Canada. Over 100,000 students across Alberta puzzled their way to freedom and participated in the educational programs that taught them how to make their own escape rooms. But then the pandemic shut down schools (over 90% of their income) and all forms of social activities. Mobile Escape had to pivot. And they had to come up with something new fast.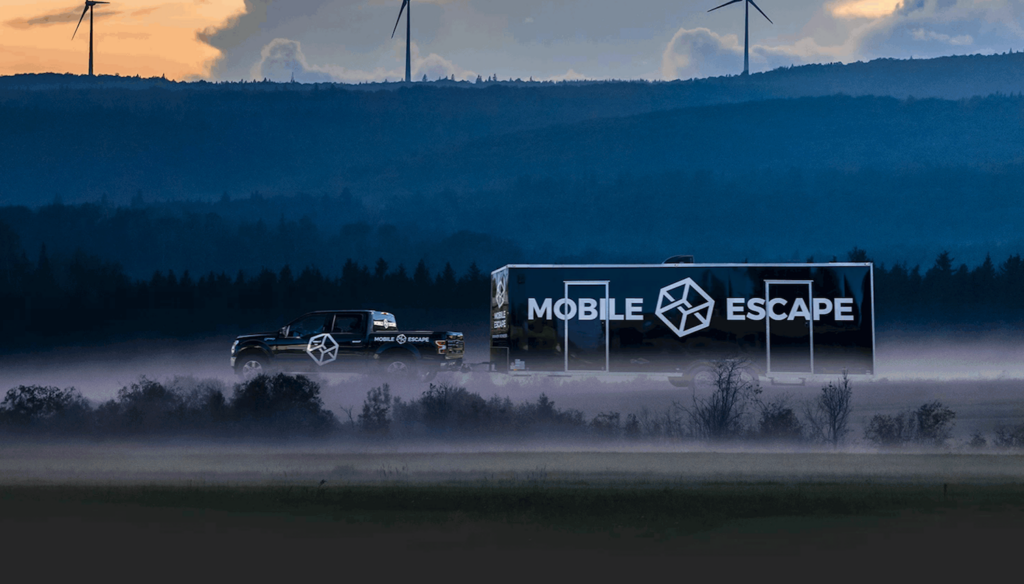 "We are escape room builders first. Always will be", says Eric Reynolds. "We understand how important it is to make things tangible for people. Escape rooms are popular because they are 3-D. Players actually pass through a doorway into another realm when they succeed or escape." So, with that element of physicality out of the way, at least for the foreseeable future, what were they supposed to do? "I sat on the floor in my basement with my head in my hands. We'd invested tens of thousands of dollars into our infrastructure, we'd spent countless hours training our 10 staff, even more building a reputation of creativity and innovation in our programming. And in one announcement, it all seemed to evaporate. We were left with a choice: pack up our bags and go home… or figure something out."
12-episode season
With a skeleton crew (they had to fire all but one of their staff) they started brainstorming. "After a few days of earnest discussion, ideation and research, we developed a concept called Escape Mail. We would send people around the world – dealing with the same pandemic as us – an escape game in the mail! Our first episode of Season 1 was available for purchase in only 3 weeks." And just like that Escape Mail was born. By applying everything they had learned by designing puzzles for escape rooms, Reynolds and Harvey managed to design an ambitious 12-episode first season. It not only saved the company during the tough pandemic-years, it brought in new fans that are now eagerly anticipating the second season.  
Season 1 followed the fictional story of the mysterious JJ Fitzpatrick and his search for the family fortune. Reynolds: "I am so proud of the fact that we created an episodic narrative filled with cliff-hangers, surprise reveals, character development and so much more. The plot only advances through players' active participation and the grand narrative concludes after 20+ hours of solving, leaving players with a deep sense of satisfaction."
Historical fiction
With Season 2 the creators want to go further. They want something more than just a 'fun time'. "So we're delving into an untapped genre of historical fiction", says Reynolds. "Much more history than fiction, mind you. Season 2 will tell true stories and have players solve their way through history in a way we've never seen done before."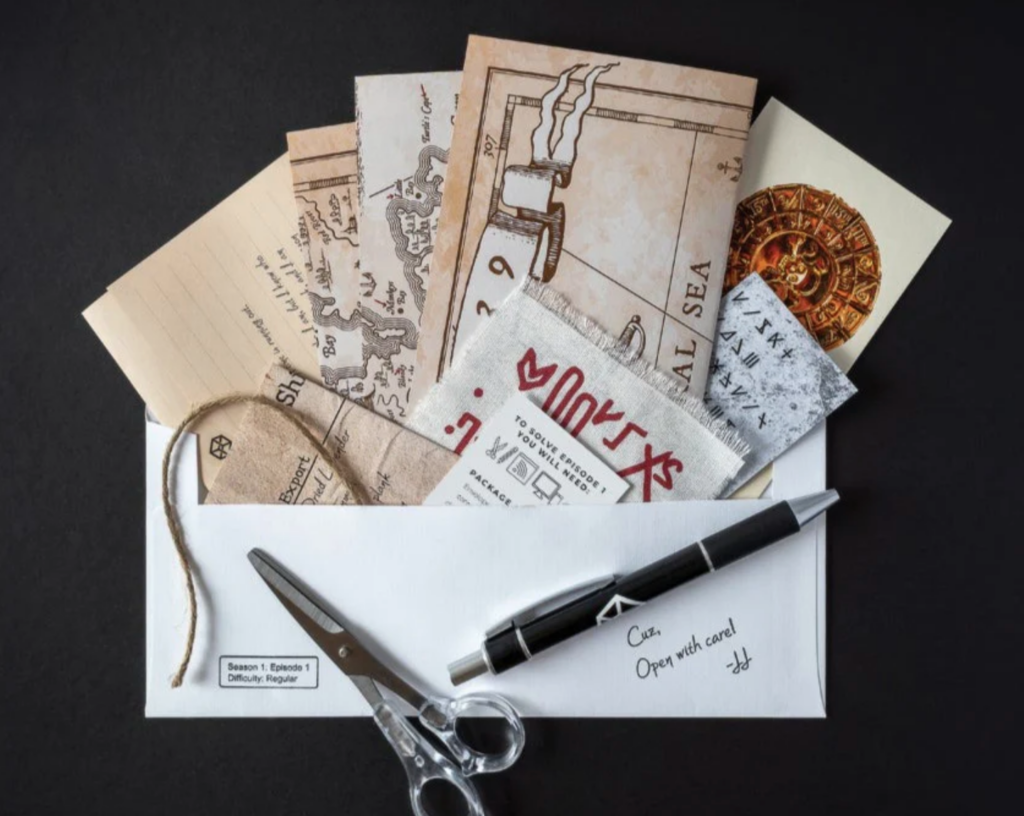 "I have HUGE hopes and dreams for Season 2!", says an enthusiastic Reynolds. "I am hoping that people say: 'This is incredible, the way they took historical events and brought them to life, immersing me in a narrative that I feel like I really experienced.' Playing Escape Mail is an interactive way of experiencing a story, and I love that."
Gamedesign
Reynolds explains how the episodes are built. "We have different individuals on our team who thrive at different parts of the creative process. I love the front-end of the process. Step 1: Wonder. Step 2: Prototype. I will often work with international contractors who specialize in puzzle design to collaboratively come up with concepts. Once something viable has been created, Paul is introduced. Step 3: Discernment. Is this a direction we want to go or not? Paul and I work together on Step 4: Galvanizing. Getting the right people on board to make the idea come to fruition."
"Sometimes I will design the finished game files and other times a graphic designer or freelancer. Step 5 is Enablement, doing what it takes to get the job done. Sometimes we work with others in this step and sometimes Vlad – master of all things Escape Mail, a full-time staff member – is very helpful in this regard. Step 6 is Tenacity, to ensure that everything is optimized and perfected. Vlad and Paul excel in this area and we rely on play testers and customer feedback as well."
Collaboration is key
With the development of season 2 in full swing, Reynolds feels that with every puzzle and part of narrative they create, the team is still learning valuable lessons along the way. "I think collaborating is key for me. I am a very independent person and I am entirely comfortable to go off on my own and create something from nothing. But when I do that in relationship and community and collaboration I find the finished product – although it may come slower – becomes more sustainable, richer and stronger."