The use of AI in game development has the potential to revolutionize the way games are designed and created. Although there is controversy about the unfair use of human-made art to create AI generated artworks, there's no denying that AI has added value when it comes to automating tasks that are typically time-consuming for developers. One interesting AI driven solution is the character creation tool Popul8 by Didimo. 
Popul8 uses generative AI in several ways. Based on the designer's vision and in tune with the game's visual style the platform generates a base character. This base character comes fully rigged and can be completely edited by the developer. As the designer changes elements of the character (let's say changing a small young woman into a large werewolf), the rig and assets automatically adapt to the new shape of the character. AI processes also help to add and adjust wardrobe or accessories to characters. These too appropriately retarget if the character changes shape or style. It's possible to batch edit across 50 or a hundred characters at the same time.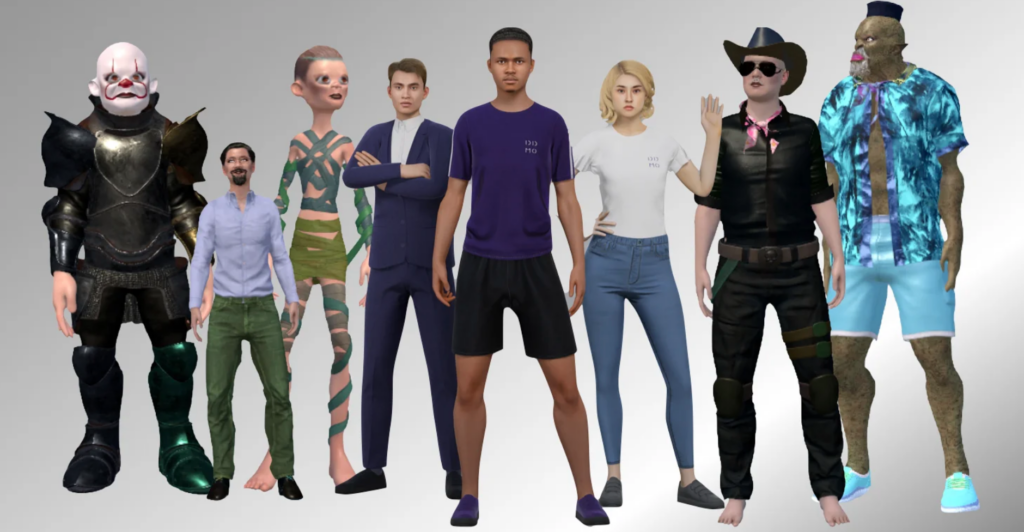 According to Jim Franzen, CMO at Didimo, the platform allows for an increase in digital characters in a game. "We have a proprietary way to serve and manage files to protect memory budgets so games or metaverses can serve dramatically more characters than they previously could." Popul8 is designed for use with 3D engines and so the generated character files are compatible with Unity, Unreal and proprietary engines. It also works with industry-standard tools like Mixamo, ARKit, and Amazon Polly.
Turn human into orc
Didimo was founded in 2016 in Porto, Portugal by Verónica Orvalho. Based on her research into avatars she created a tool to turn 2D photographic data into 3D fully rigged and animatable digital characters. In the following years the tool evolved through optimization and machine learning into a full AI-enabled character creator platform for game designers. Today, Didimo has 25 employees, most of them in Porto and a few in the London area.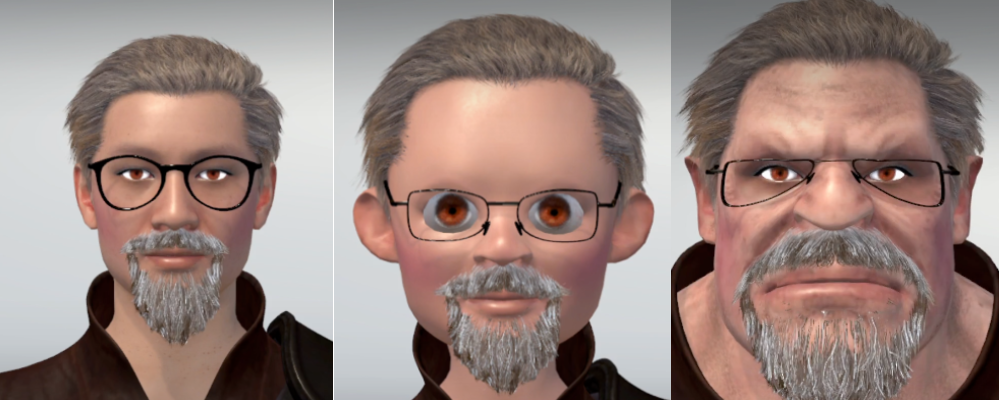 "I call it an empowerment tool for artists", says Franzen. "For example, our character blending technology is an amazing feature. A designer can turn a human into an orc, elf, zombie, lizard-headed alien, or whatever they want by merely moving sliders. The underlying mesh and overlaying texture are both adjusted instantly. It allows both a huge range of creative options and incredibly realistic detail. It happens instantly. You see the results on screen and know exactly what you are getting."
Specific needs
As for the costs, Popul8 is licensed per game title. Didimo can adjust some aspects of the workflow, features, and process to meet specific companies' needs. The first two studios that have used the platform in their production are almost ready to announce their games. "Until they do, we can't share their details obviously", says Franzen. "But we have many customers using several elements of this technology before Popul8 launched, including Ceek, Soleil Game Studios, Sony, tagSpace, Atom Stars, AI Land, Unstitched and more."