Top image: Figment 2: Creed Valley by Bedtime Digital Games was one of the selected games last year.
The off-site GDC event European Game Showcase 2023 is coming to San Francisco once again this year. It's an event where 30+ European developers get to showcase their latest games to the press, publishers, and strategic partners. The event will be held at Swissnex located at Pier 17 in the Embarcadero, San Franciso during GDC. Submissions are closed since 12 January.
The European Game Showcase (EGS) is an invite-only event aimed to help developers in connecting with platform holders, publishers and members of the press. Previous participants include developers from games like Beat Saber, Deliver Us the Moon and Ghostrunner.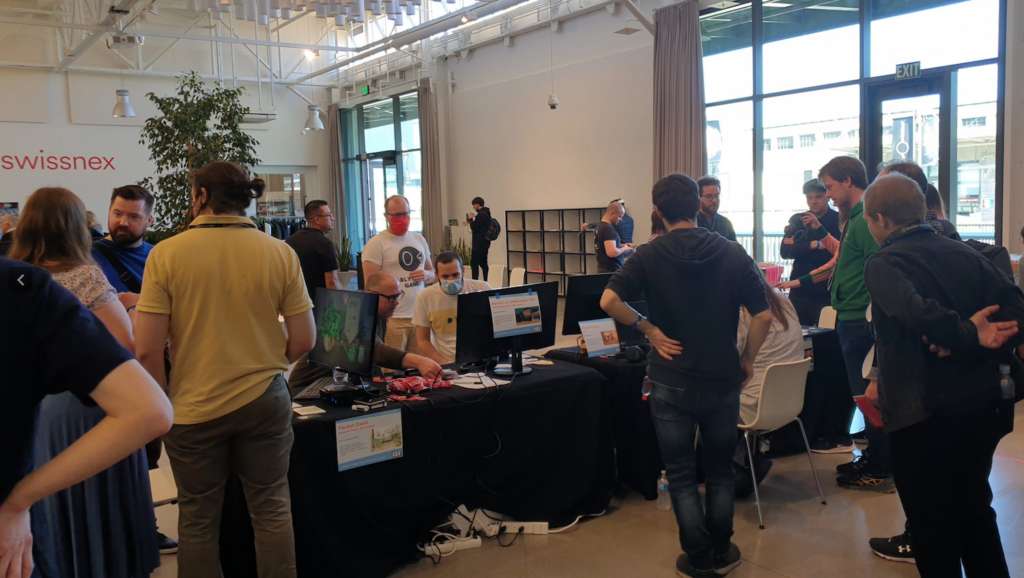 There are some rules though. All European video games for any platform are eligible, as long as the game is not yet released before GDC 2023. Submissions have to be done by the developer themselves and the primary contact person also has to be the developer. When selected the developer has to be present during the event.
The EGS will be held on March 21, 2023, from 4:00 – 8:00 PM. Submitting your game is free, but when the game is selected developers are asked to cover a small part of the costs (€125 ex VAT). Please note that a GDC ticket is not included. However, all selected developers will get a free MeetToMatch GDC account (value of around €90). They can use the MeetToMatch platform to plan meetings during the entire GDC week.