A great way to improve player retention for mobile games is hosting a collaboration event with a well-known franchise as part of the LiveOps. Research by Gamerefinery found that it boosts both player retention and monetization by adding new items as collectibles and cosmetic items. 
There's a growing trend of mobile games now licensing IP from film, TV, anime, celebrities, music, manga and even other games and incorporating that IP into their anniversary and seasonal events.
More than half of the top 20% performing games in the Japan iOS market use promotional collaboration events to boost their revenue and downloads. In the China iOS market, collaboration events are used by more than 70% of the top 10% of highest-grossing games. It's particularly popular across midcore games as publishers of these games tend to have established contacts they can partner with.

Collaborations also provide an opportunity to freshen narrative elements and gameplay mechanics. For example, PUBG Mobile's collaboration with the anime Neon Genesis Evangelion introduced giant Mechs into its battle royale map. Cookie Run Kingdom's collaboration with the K-pop band BTS introduced a new rhythm game mode.
What makes a successful in-game collaboration event?
Like any event, in-game collaborations take an awful lot of planning. The IP has to match well with the game's demographic. Developers have to make sure that the franchise lends itself to the existing gameplay mechanics. Or that it provides an opportunity to do something different and significantly expand the game's mode of play.
Timing plays an important part as well. The best in-game collaboration events are often mutually beneficial. For developers it's an opportunity to engage lapsed players, increase retention rates, add new content and boost monetization. The partnering IP has an opportunity to reach all of your players with their brands and bring attention to their products. For example the mobile game Vikingard collaborated with the TV show Vikings to promote the launch of its spin-off series, Vikings Valhalla.
To figure out what makes a brand collaboration successful, let's look at some recent examples of in-game collaboration events in mobile games.
Vikingard X Vikings
Developed by Netease, Vikingard is a casual simulation RPG set in the Viking era. Netease is certainly no stranger to in-game collaborations and capitalized on the excitement around the launch of Netflix series Vikings: Valhalla.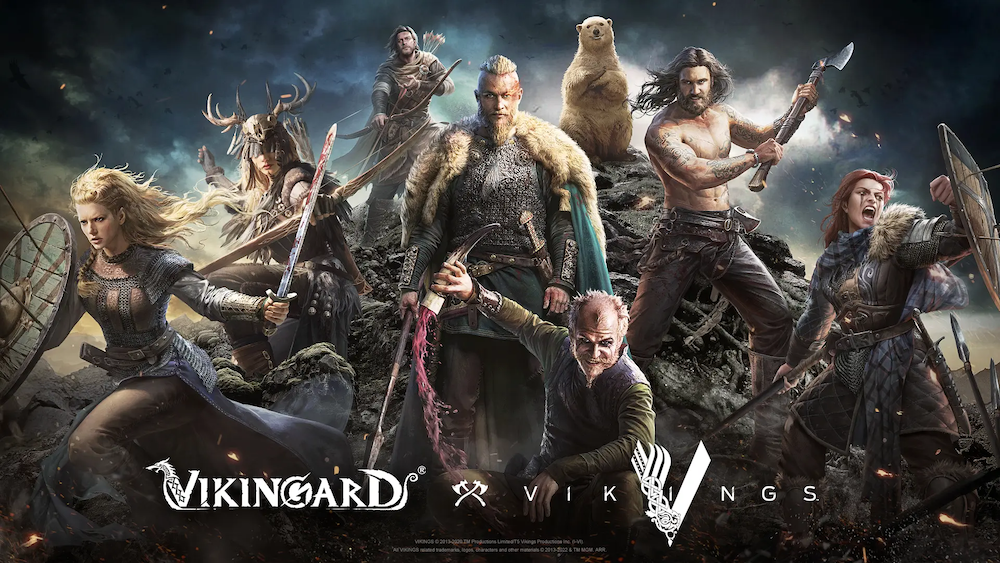 This collaboration pushed Vikingard into a US top-200 grossing spot while leading to a 25% increase in downloads The in-game collaboration introduced a variety of crossover events and several main characters from the TV series, including Ragnar and Lagertha. New characters could be unlocked in two ways. Players could either complete crossover events to earn character tokens which could then be used to unlock them, or the characters could be purchased directly through IAP bundles.
This resulted in a nice mix of monetization elements and also non-monetized content as players were able to gain many of the rewards from the collaboration for free if they just put enough time into the game. One of the most impressive outcomes of this collaboration is that the game has managed to keep consistent daily revenues since the event, which suggests that new players are engaging with the game, re-engaged players are starting to spend again, or a combination of both.
One Piece Treasure Cruise X One Piece Film Red
The collaboration with the manga series One Piece to promote the latest movie, One Piece Film Red, didn't involve just one game, but six. The collaboration involved two One Piece games – One Piece Treasure Cruise and One Piece Bounty Rush – as well as Monster Strike, Knives Out, Puzzle & Dragons, and Granblue Fantasy.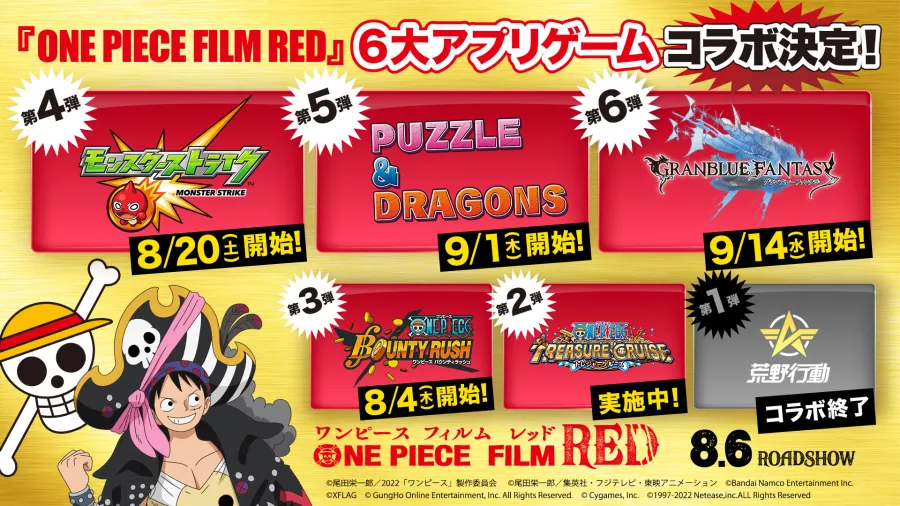 One Piece is one of the most successful manga/anime brands of the 20th century. The film made the equivalent of $100 million 46 days after its release and is the highest-grossing movie of 2022 in Japan so far. What's interesting here is that the movie didn't collaborate with any other games except the six mentioned above. This means that games from One Piece's publisher Jump Magazine, such as Jumputi Heroes, were left out of the campaign.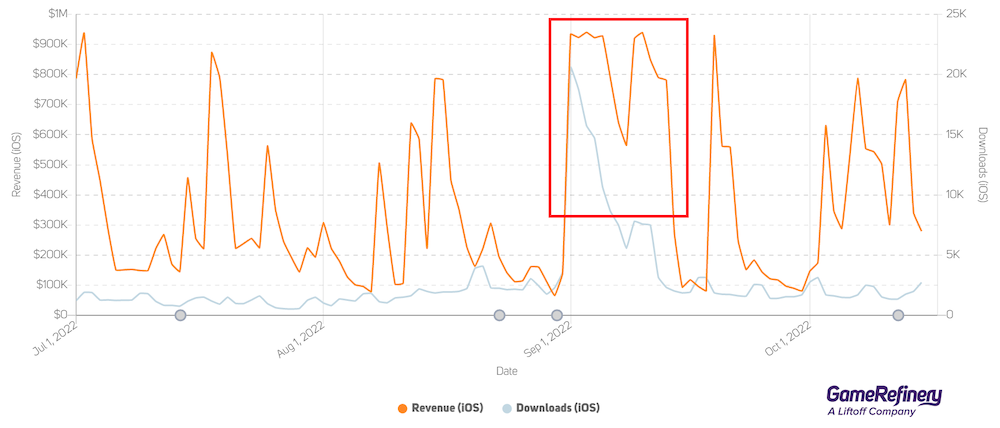 Due to the success of the One Piece film, all of the games involved with the collaboration benefited from new downloads and increased revenue. You can see the huge impact this had on Puzzle & Dragons above, causing an 800% increase in revenue on iOS.
PUBG Mobile X Neon Genesis Evangelion
PUBG Mobile's collaboration with Neon Genesis Evangelion was a great success in terms of the revenue and downloads it generated for the game. It's also a fantastic example of how to introduce new content and put a fancy twist on existing gameplay mechanics.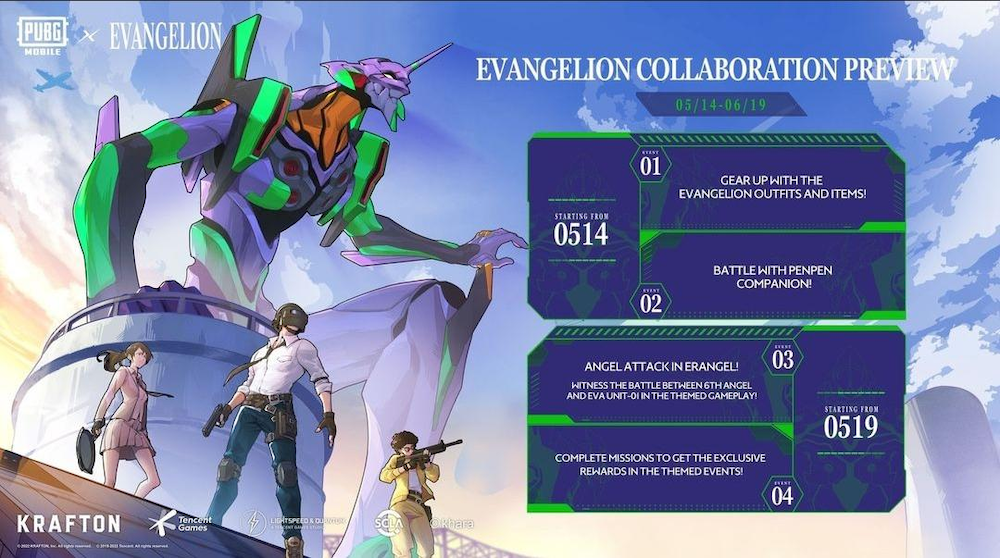 Elements and enemies from the anime were implemented into the main battle royale mode for PUBG: Mobile. As an example, a giant 6th Angel mech was roaming around the map and would shoot any players in sight, adding a unique twist to the typical battle royale gameplay style that players are familiar with. The map was also updated with landmarks from the anime, which players had to explore to complete PUBG Mobile's Cycle Memories (collectibles album).
So, how was all of this monetized? F2P players had a chance to earn themed rewards from the anime by simply playing the primary gameplay mode, which gave them the chance to unlock themed character skins from the anime. Most of the themed skins were temporary and would automatically be removed from players' inventories at the end of the collaboration. But players could turn these into permanent skins by purchasing them.
Alongside the changes to the primary gameplay mode in PUBG: Mobile, the collaboration also introduced two minor side events which followed the same progression formula: play matches and complete challenge milestones for themed rewards. The vast amount of collectible cosmetics offered here might explain why the game enjoyed such a high revenue spike.
Cookie Run: Kingdom X BTS
Starting in October this year, the Cookie Run: Kingdom collaborated with the Korean boy band, BTS, for a massive collaboration taking place over 100 days. The collaboration introduced a new game mode combining rhythm game elements with a three-lane endless runner. Seeing two distinct game modes combined in this way was an impressive highlight of the event. To incentivize repeated plays, each song had its own set of achievements to clear and players that managed to complete them would be rewarded with a specific title using lyrics from that song.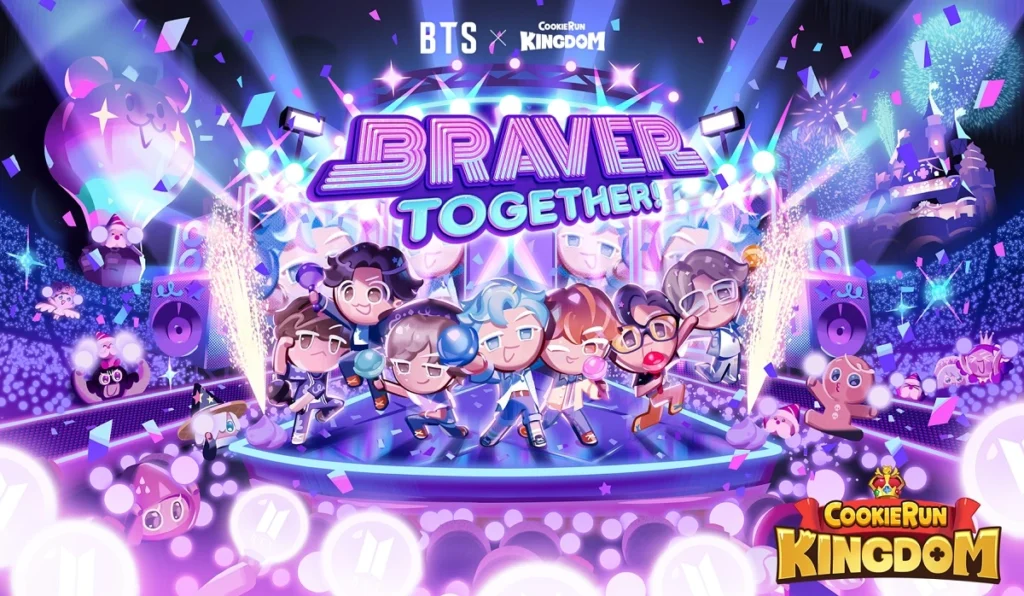 The collaboration also introduced the seven members of BTS into the game as characters. Each member designed their own Cookie Run Kingdoms. This resulted in a massive selection of 94 decors to collect. Characters, skins and decors could be unlocked through a themed BTS gacha that required a special event currency, obtainable through event tasks, playable stages and also through IAP offers. Another layer of monetization was added into the collaboration through a special hang-out area for the BTS characters.
Special themed tasks were also added to Cookie Run Kingdom, which rewarded players with event currency. Players could also purchase a special BTS-themed Battle Pass and there were plenty of limited-time IAP offers to choose from, too. Finally, to incentivize new downloads for the game, Cookie Run Kingdom has invested a lot of time into promoting the campaign across social media and other formats while a daily login bonus encouraged repeated plays.
Read the full article here.