Gaming has always been and will continue to be the key driver in Virtual Reality's growth. According to Newzoo the VR market will grow to $1.8 billion this year. They expect it to keep growing to 3.2 billion in 2024 
While it may seem that Virtual Reality never quite lives up to expectations, it has seen steady growth over the past years. The VR market enjoyed a resurgence in 2020 as the pandemic hit. As consumers looked for entertainment indoors, they turned to gaming. It also triggered a huge influx in interest in VR. Most VR headset owners (72%) use their device for gaming. Meta's untethered and -more importantly- affordable headset Quest 2 helped VR's popularity.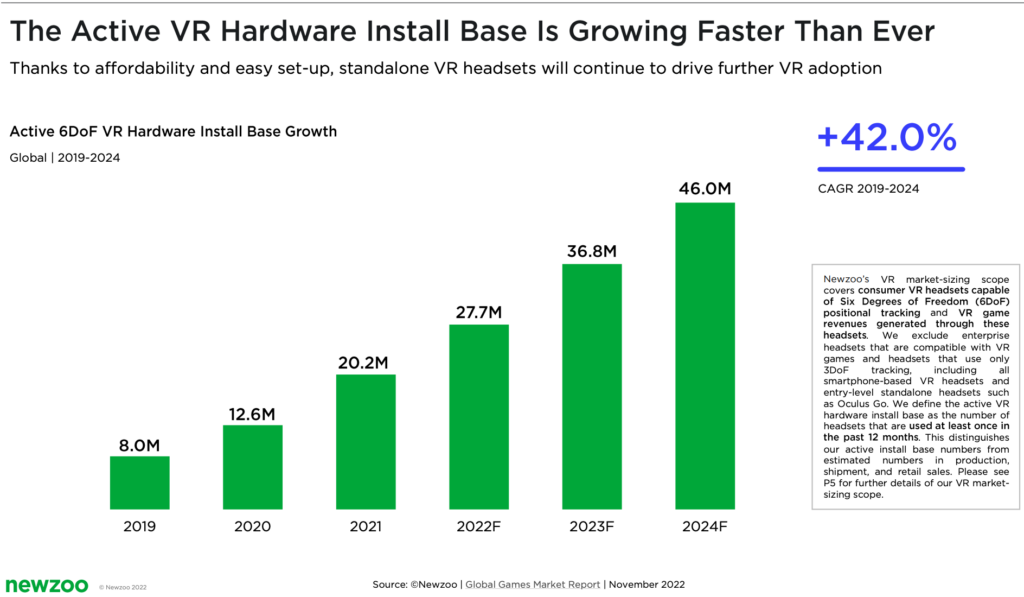 Newzoo expects the install base of active VR headsets to keep growing. From 27.7 million this year to 46 million in 2024. Standalone VR headsets will keep driving further VR adoption because of their affordability and easy set-up. Surveys show that VR gamers use their headset more often than general VR headset owners. 
Expensive VR
While nearly half of all gamers worldwide are women, VR headset owners are demographically quite different. VR headset owners are predominantly male (63%). They also tend to have a higher income, which makes sense as VR headsets and content can be expensive. With the introduction of more affordable devices (like Meta Quest 2, even after its price bump), the gap may become narrower.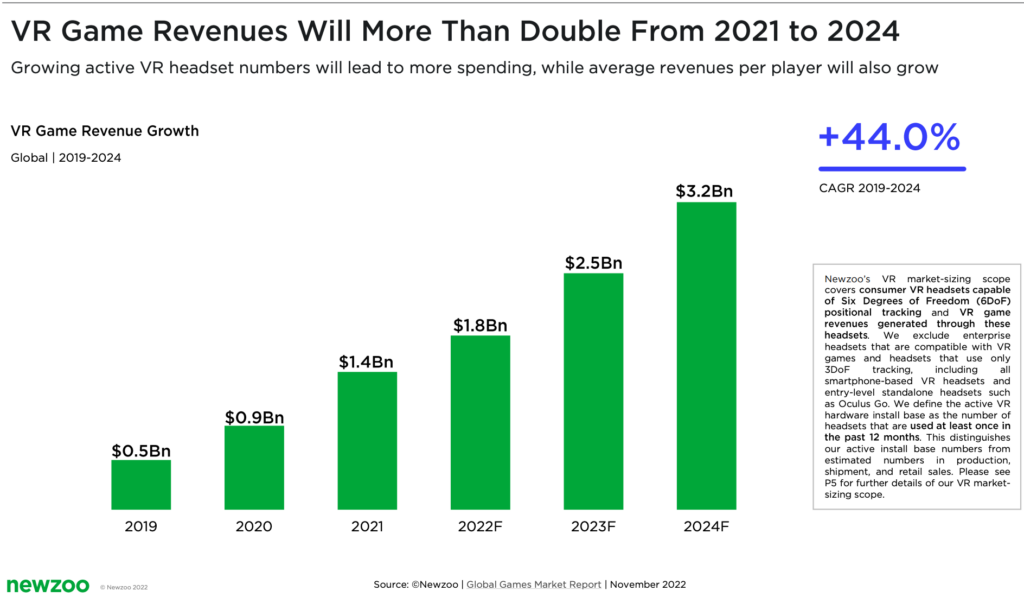 Looking at the most popular genres on VR, it's clear that adventure, shooter and simulation make up the top 3. The top game themes on VR-only games are advanced human society, high magical fantasy and modern day 
Check out the full Newzoo VR Games Market Report here.