Regular readers know that we partner with IndieGameBusiness (IGB) in its mission to educate developers about the business of making games. The December edition of the IGB Sessions is coming up (6 -7 December) and Program Director Heather Chandler put together a line-up of 16 speakers from all around the world. "Representation is important because it showcases all types of perspectives and also brings attention to voices that might not normally be heard."
In 2018 Jay Powell started IndieGameBusiness. It has since grown with an active Discord, weekly podcasts and at least 3 virtual conferences per year. All the services and resources are free. Industry veteran Heather Chandler has been a fan of IGB since it started: "I was thrilled when Jay asked me to come on board as the Program Director", she says. "My role is to help with organizing the events, finding speakers and managing outreach."
FOLLOW THIS LINK TO REGISTER FOR FREE OR GET 20% DISCOUNT FOR FULL ACCESS TO THE MEETTOMATCH PLATFORM FOR ADDITIONAL NETWORKING AND MEETINGS. 
Global Audience
For the upcoming IGB Sessions Chandler was responsible for finding and scheduling the speakers in addition to all the organizational work that is required to make the event happen. She curated a very diverse line-up of speakers. "Diversity is one of the pillars of IGB in general", she says. "Different perspectives bring attention to voices that might not normally be heard. We do a lot of outreach to developers all over the world since our resources are geared towards a global audience. There are often developers in other parts of the world who are excited to talk about their experiences."

In order to find the speakers for the weekly podcast and at least 3 full online conferences per year, Chandler is constantly scanning the industry and her own extensive network. "I'm always on the hunt for speakers!", she says. "We have a rolling speaker submission form and I also actively approach people. I read the industry news on a daily basis and take note of an indie developer who is sharing best practices, or about a new publisher that just formed, or about someone who found a unique way to get funding for their game – then I reach out to them. I also find a lot of good speakers on LinkedIn and of course, I've reached out to my friends in the industry."
A good fit
"The submissions work great as well. We've found some of our most interesting talks this way. I review all the submissions and will reach out to the speakers who have topics that are a good fit for the event I am planning. Since the focus is on the business of making games, topics that are most interesting to IGB are ones about funding, publishing, marketing, PR, running a studio, pitching, business operations, production, outsourcing etcetera. Basically anything that a developer needs to account for outside of making an awesome game."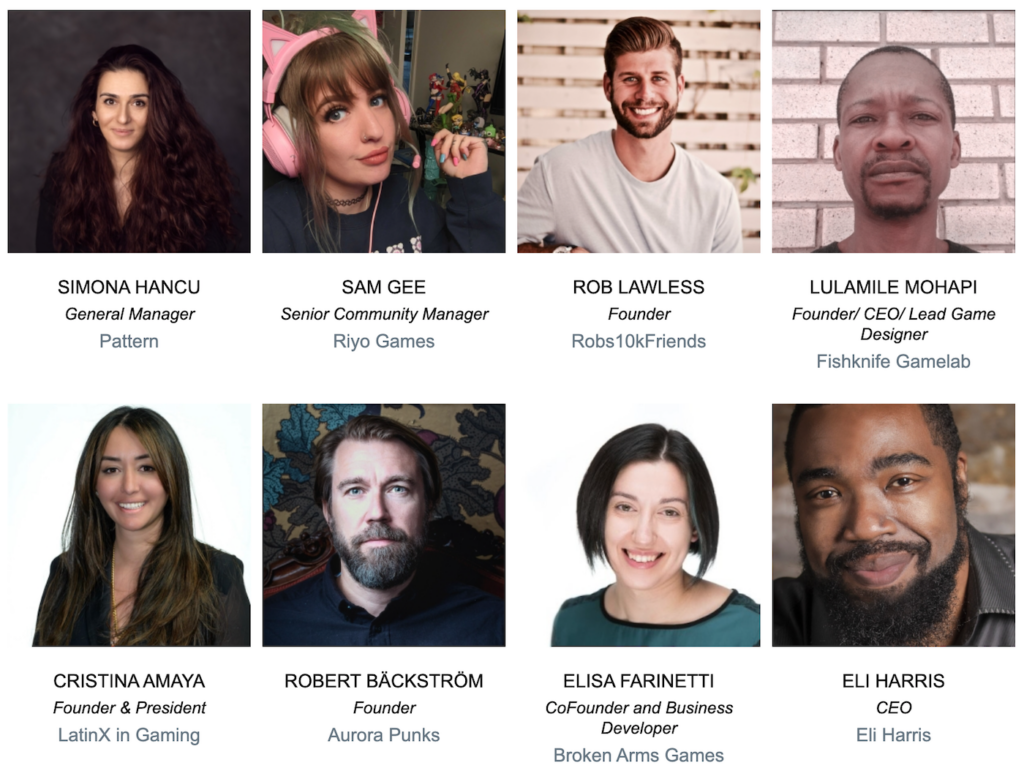 Thanks to sponsor Tripwire Presents speakers now get a small fee for participating in the December event. "We're really happy with this stipend", says Chandler. "It's a nice way to thank speakers for the time they spend creating, practicing, and presenting their talks."
As many as you can!
So, does she have any tips for interesting talks at the conference next week? Chandler laughs: "Of course, my advice is to check out as many talks as you can! There's great variety in subjects. From an indie developer who started a studio with no experience, to legal matters indie developers should be aware of, to how to work with VO artists, and a whole host of other talks about pitching, funding, marketing, and community management."
Check out the full program here. All talks will be posted on the IGB YouTube channel afterwards.
IndieGameBusiness Sessions is a 2 day online conference on December 6 -7, with room for networking through the MeetToMatch platform. Attendees can watch all the conference sessions for free. In addition, if people are interested in networking or meeting potential partners/publishers, they can purchase a ticket to get full access to the MeetToMatch platform. Follow this link for a 20% discount on the MeetToMatch experience. Or register now for the free conference sessions.