Paper Cut Mansion is a spooky roguelite thriller with a twist. The entire world and all its characters look like they are made out of paper and cardboard. Developer Space Lizard Studio took 5 years to create this papercraft gem. And the making of the game required quite a bit of handiwork. "It all starts with a pencil sketch."
Players take on the role of detective Toby as he explores a mysterious mansion, floor by floor, in search of clues. But what exactly is he looking for? Is he chasing an unsolved case or does the mystery run deeper and is he in need of some soul searching as well? Solve puzzles, battle enemies and even do some interdimensional traveling to unravel the secrets of Paper Cut Mansion.
Creative director Gabriele Caruso remembers how he found the inspiration for the visuals of Paper Cut Mansion. He was in the process of moving home and one day found himself surrounded by cardboard boxes full of his belongings. "It was right at that moment that I realised cardboard was scary", he says. "It was during one of our brainstorming sessions, together with programmer Lorenzo Rizza. I looked around and felt the emptiness of a room. The loneliness of a person who cannot even see his belongings as they are all wrapped in paper. It made me think of a way to turn paper into a scary experience. That was five years ago."
Creepy pencil sketches
The duo worked on the game for 3 years before they added another artist, Tano Spampinato, for the last 2 years. While doing research on the art style of the new game Caruso decided on the distinctive look of a world and characters made of paper and cardboard. "I was working on pencil sketches to create some concepts", he says. "Then I realized that I wanted to use the actual creepy pencil raw sketches to create the silhouettes of the characters that I would then turn to paper models."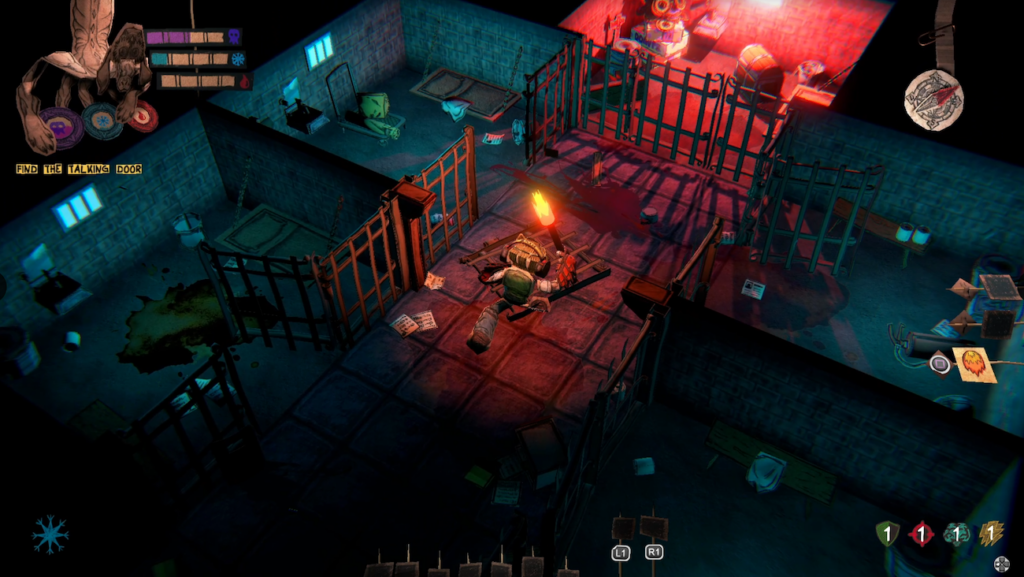 The process of making a living paper character essentially mimics the creation of a true paper craft model, but uses digital software for the final product. It all starts with a pencil sketch. That defines the shapes of the cutout paper models. The sketch is enhanced with more details like a face, arms, a torso, two legs and some shading. The drawing is complete once the paper model has all its parts defined. That includes the lines and edges where it folds and the tags where the body parts are 'glued' together.
Explore his brain
"We then scan the sheet of paper and import it into PhotoShop to digitally colour the flat drawing and turn it into a texture", says Caruso. "This texture is then imported into Blender where the disparate sections are 'cut out' into planes and then 'folded' into 3D sections or parts, which can then be assembled to create a 3D model. Fun fact: you could take this very texture, print it out, and make your own real paper crafts."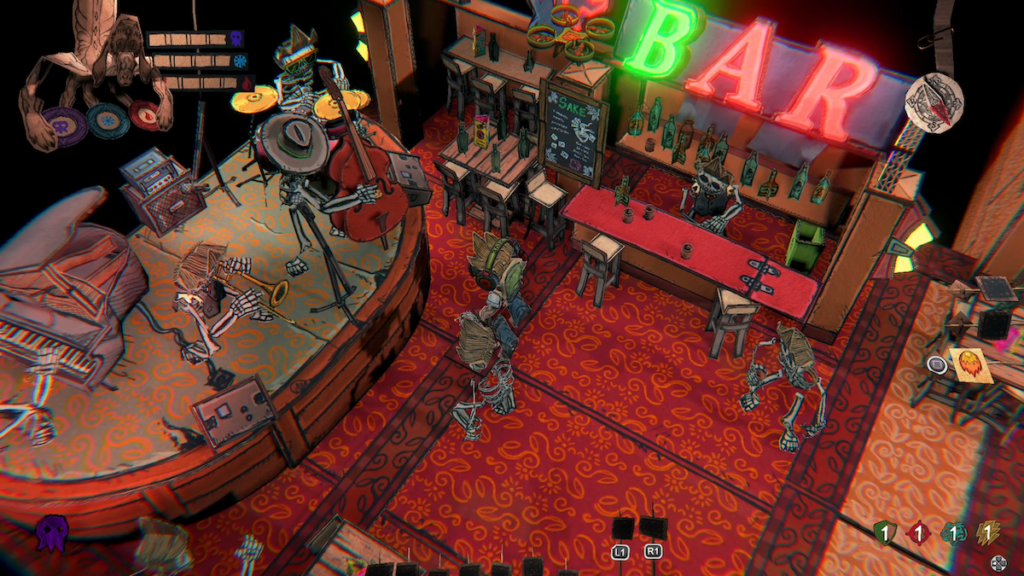 The story of Paper Cut Mansion is a clever way of weaving the roguelite aspect into the design. Caruso: "The Paper House is a metaphor of detective Toby's memories. With the different floor representing several layers of it. So, our protagonist has to explore his own mind to solve the case. To succeed he has to go through a series of Mansion Crawls, traveling from one memory to the other. Discovering new pieces of evidence along the way as well as new upgrades to become stronger before facing the deepest parts of his brain." In true Roguelite fashion, expect to die, learn from it and do better next time.
Extremely supportive
With the new console release coming up, the Space Lizard Studio devs are committed to the title. "We are gathering feedback from all players to add cool things to the game. Some people have been extremely helpful and supportive! We're already working on a new big update which will include more content and tons of new features."
Paper Cut Mansion is out now on Steam & Xbox and will release on PlayStation and Switch on December 5.