Top image: Bear & Breakfast by Romanian indie game studio Gummy Cat
According to the latest figures of the Romanian Game Developers Association (RGDA) the national games industry is doing well. Although there was a small decline in the number of studios, the 228 game companies in Romania generated revenues of $312 million. That's a 17% increase year over year and double that of 5 years ago. 
The RGDA publishes the official report every other year and this year is not it. They did, however, release a 'snapshot' of the state of the industry in 2021. It shows just enough insight into a growing industry that still has some points of improvements. For example half of the top 10 studios based on annual turnover are subsidiaries of larger foreign companies. Ubisoft and Electronic Arts take the number 1 and 2 positions, while Amber Studio is the first domestic company at number 3.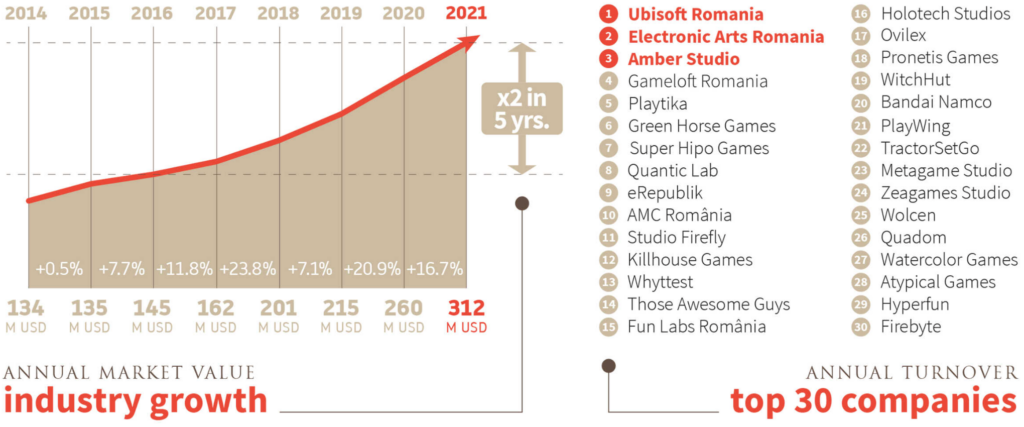 The number of employees in the Romanian games industry grew by 12% to 6,700 people. Sadly there are no numbers on the man/woman ratio. Only 12 % of game studios employ more than 10 people at the moment. Almost half of all game companies are based in the nation's capital Bucharest.