The Culture and Education committee is formally asking for additional funding and the rollout of a strategy for the European game sector. The argument is that the financial growth and increasing cultural relevance of interactive entertainment make it an important sector. Worried that Europe will lose intellectual property as well as talent to other markets (read: United States, Canada, and the UK), more money is needed to bolster the European video game ecosystem.
According to the financial data of the largest 200 game companies, Europe represents a relatively small consumer market and accounts for only 17% of global consumer spending on video games. That naturally makes it a less attractive region for game makers to invest. By comparison, Asia accounted for 57 percent in 2018.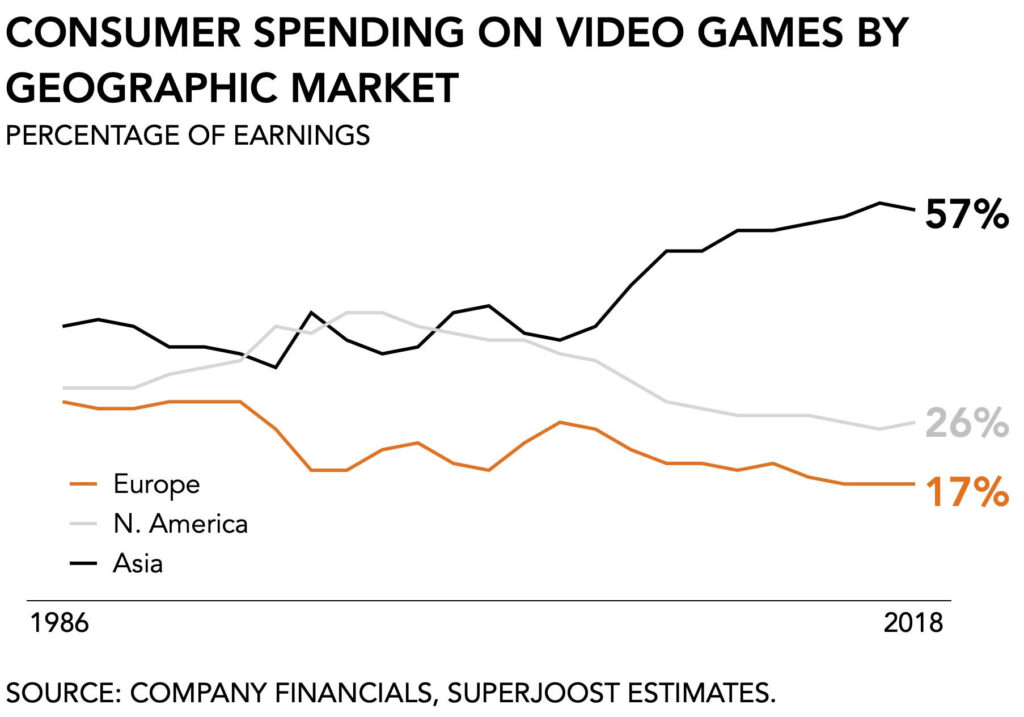 Granted, these are pre-pandemic numbers. But the rise of mobile in combination with the emergence of the Chinese market has resulted in a negative import/export ratio for European game makers. Specifically, European game makers relied for 42 percent of their revenue on domestic markets within the EU. The rest comes from selling to players elsewhere. For North America, that number is 56 percent, which has also slightly come down. 
Biggest shift
The biggest shift we find in Asia. Historically, Japanese firms like Nintendo, Sony, and a slew of publishers there exported consoles and software to western markets. As local audiences came online in China and South Korea, the total revenue generated by Asian firms in their regional markets increased from 47 percent to 78 percent.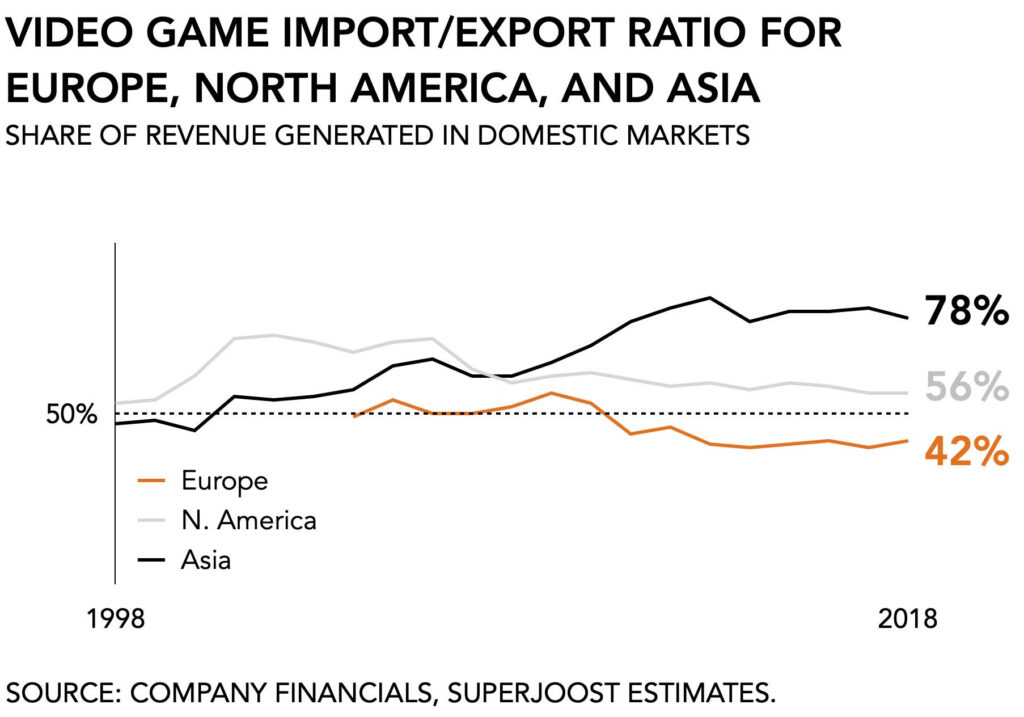 The problem seems to be that non-European publishers want access to creatives from markets like France and Finland and sell their work elsewhere. The combination of rich literature and design talent that originates in Europe produced well-known franchises. Netflix announced that it is establishing a game studio in Finland just a few weeks ago, and Tencent raised its stake in French publisher Ubisoft. In the short term, the influx of capital from non-European entities will strengthen the European games market.
Foreign capital
In the absence of government subsidies, however, the European game scene runs the risk of becoming dependent on foreign capital, which may undervalue domestic consumer markets and ultimately change the cultural impetus of the fastest-growing entertainment industry.