Image by macrovector on Freepik
Cloud Gaming still has a bright future ahead despite the recent shutdown of Google's cloud service Stadia. According to Newzoo by the end of this year 31.7 million paying users of cloud gaming services will generate $2.4 billion in revenues. 
Newzoo's 2022 Global Cloud Gaming Report expects significant growth in the coming years. The number of paying users will increase with +40% between 2022 and 2025, while revenues will grow with +51% for the same period. That means 86.9 million paying users of cloud gaming services and $8.2 billion in revenues in 2025.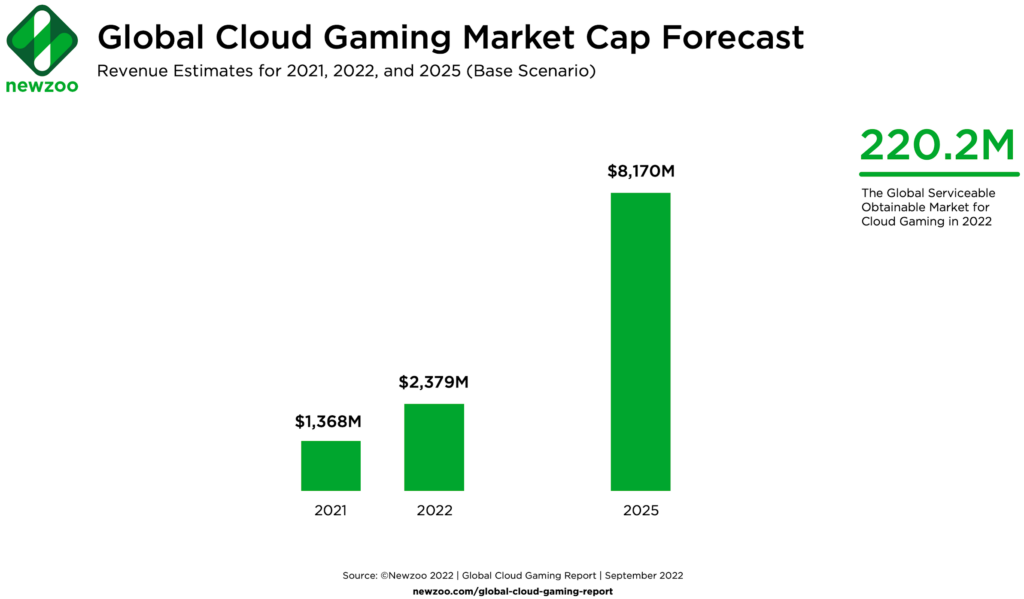 The top three regions in terms of consumer spending on cloud gaming this year are Asia-Pacific (36.5%), Europe (30.3%), and North America (27.1%). It's expected that 5G will boost cloud gaming's growth and diversification. Another important factor in the increased uptake of cloud gaming is the metaverse. Cloud gaming's technology is the backbone of the metaverse. Developers are now using the hardware and software that powers cloud gaming to support the creation of the metaverse.
High satisfaction
Google's recent shutdown of Stadia will not affect the forecast in any way, according to Newzoo. "Our estimates of Stadia paying users were low through-out the forecast, less than 3% of global cloud gaming paying users from 2023 to 2025. Thus, any users that do decide to completely exit the cloud gaming market fall within a reasonable margin of error."
So what will happen with the current Stadia users? "Some might exit the cloud gaming market following this announcement, but we expect the vast majority to simply switch to another cloud gaming service. After all, barriers to entry have been steadily decreasing across the cloud gaming market and consumer satisfaction with the tech is generally high."