Photo by Sam Cannon
While almost three-quarters of women have played video games in the last 6 months, only 35% of female gamers identify themselves as 'gamer' (vs 51% of male gamers). Still, nearly half of all gamers worldwide are women.
There are some key differences between female and male gamers and their game experiences, according to ongoing research by Newzoo. Female gamers are actually more likely to play games on their mobile devices compared to their male counterparts (94% vs. 91%). Women also play at higher frequencies on mobile (32% play five days a week vs. 28% of men). Most prefer to play games in single-player mode (3 in 4 female gamers). 
Puzzle solving
PC was the second most popular platform for women (70%), followed by console (59%) according to a survey conducted in 36 markets worldwide. Male gamers indicated that pc was their preferred platform, followed by mobile and then console.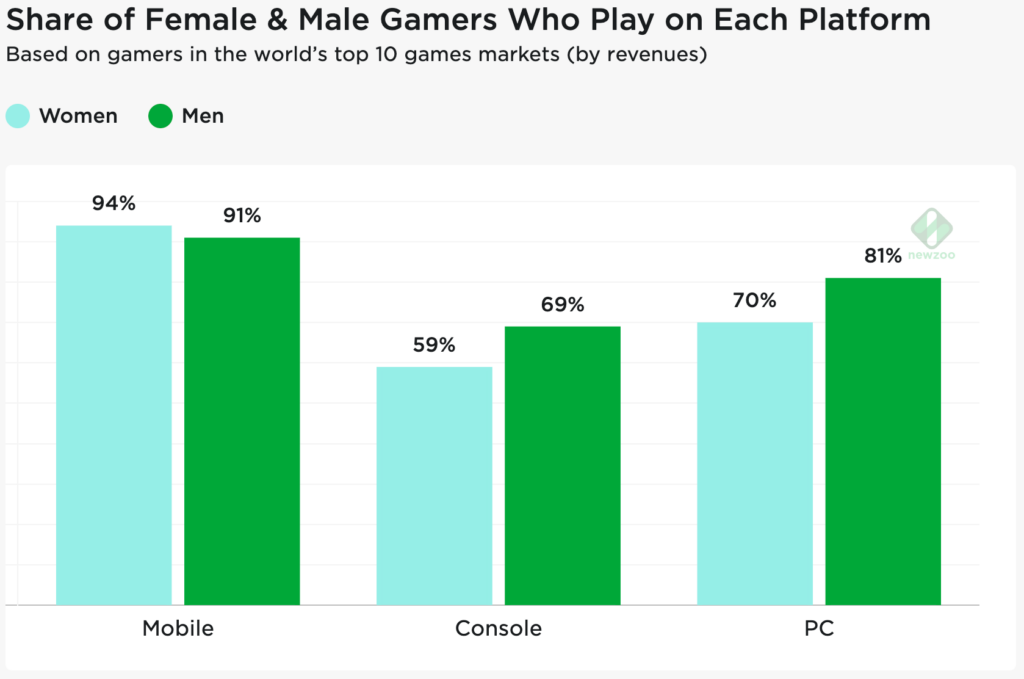 So what kind of games do women (generally) prefer? They are significantly more likely to say that 'puzzle-solving possibilities' are appealing in games (33% vs. 20%). Meanwhile, men are more likely to find open-world settings appealing.
Diversity and inclusion
There is still much room left for improvements on issues like diversity and inclusion. When presented with the statement 'I feel well-represented in the games I play' only 43% of female gamers in the UK agreed (vs 53% of males). That number was somewhat higher in the US (49% vs 61%).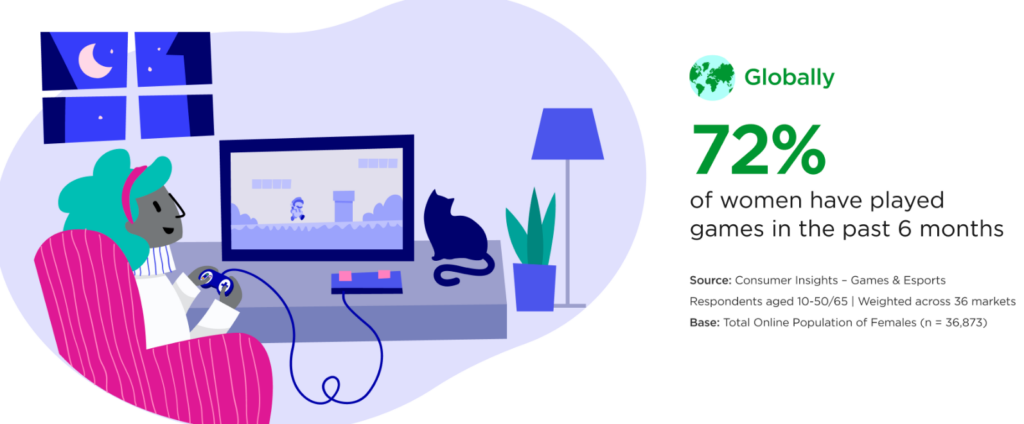 Not only are female players less likely to feel well-represented in the games they play, but they are also less likely to feel that gaming offers them a sense of belonging. Only 39% of female gamers in the UK and 48% in the US feel that way.