In the PC- and Nintendo Switch game Strange Horticulture you play as the proprietor of a local plant store. It's your job to help customers as they look for specific plants for various reasons. Through careful examination and some clever guess work you can send the customer home happy. Or kill them. And maybe save the world in the process.   
Brothers Rob and John Donkin form the indie game studio Bad Viking that made the somewhat unlikely hit game. They have been making games together for over a decade, with the older brother John doing the art and Rob taking on coding. "Somehow it just works", says Rob Donkin. "We get on pretty well -most of the time- and tend to have similar ideas for what works and what doesn't." 
That doesn't mean that they have a clear path to success. When asked how they came up with the idea of Strange Horticulture, Donkin responds: "With difficulty!" The brothers call it the hardest thing in game development, coming up with a big idea for the next game. "A lot of developers point to ideas being common to the point of worthlessness and execution is everything. And while we agree to an extent, we don't think you can discount the value of a strong idea."
Plant detective
"Coming up with the next idea is a balancing act between finding something that is within your skillset to create, has commercial potential, and that you actually want to make. It's the hardest part of game dev in our opinion. We certainly didn't decide from the start to make a game about being a plant detective."
So how exactly do you come up with the idea of a game about a plant detective? The brothers were inspired by Papers, Please by Lucas Pope and discussed ways of making a puzzle game in that style. They wanted to set it in a fantasy world but weren't sure what kind of world that would be. It wasn't until Rob happened to walk past a notice board and saw an advert with the word 'horticulture' on it that they started to put it together. "The title came first!", says Donkin. 
Board game prototype
The actual gameplay of identifying plants took time to nail down and for a while the brothers wondered whether they could make it engaging enough across the whole game. But then they added the map with all the puzzle ideas and it finally felt like it had real potential. Donkin: "That was actually something we had already come up with for a discarded board game prototype. It was exciting to realise that we already had a bunch of great ideas ready to go."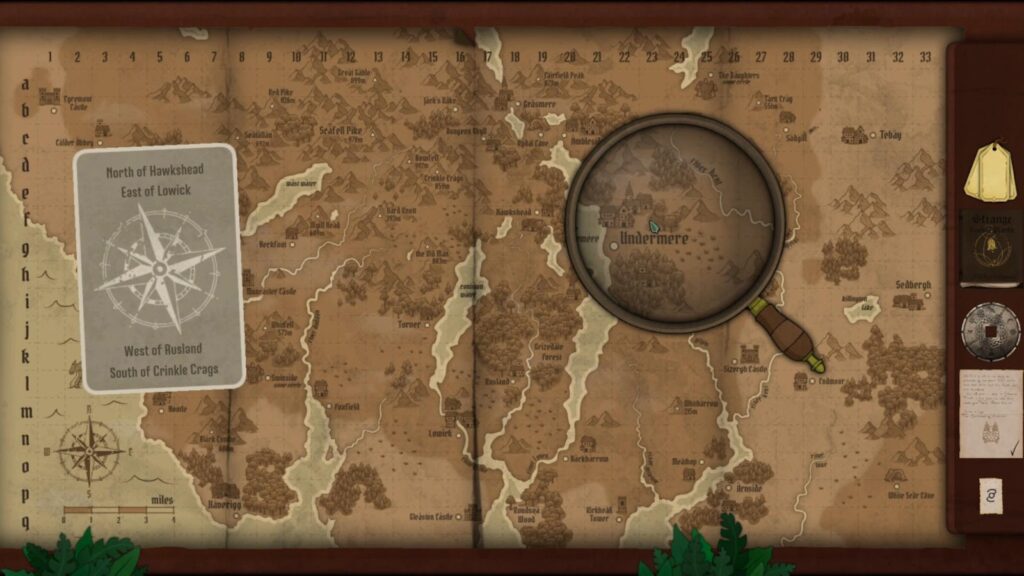 Bad Viking started as a Flash game developer. Games were quick and easy to make and allowed the brothers to experiment with wildly different genres. "We had a lot of fun just playing around. I think it has given us a strong platform in terms of understanding what players want at a general level. That experience is applicable across genres."
Just get on with it
Rob and John are equal partners in the company. Each has their own discipline but every project is a collaborative process. "I'm the coder and John is the artist, but being indie of course we fill in all the missing roles that it takes to make a game between us. Mostly our process consists of 'Just Getting On With It' at this point. We come up with ideas, we implement them, we review what works and what doesn't. We tend to start with a big doc of ideas that gets expanded throughout development. Then we'll move to Trello as our to-do lists become more granular."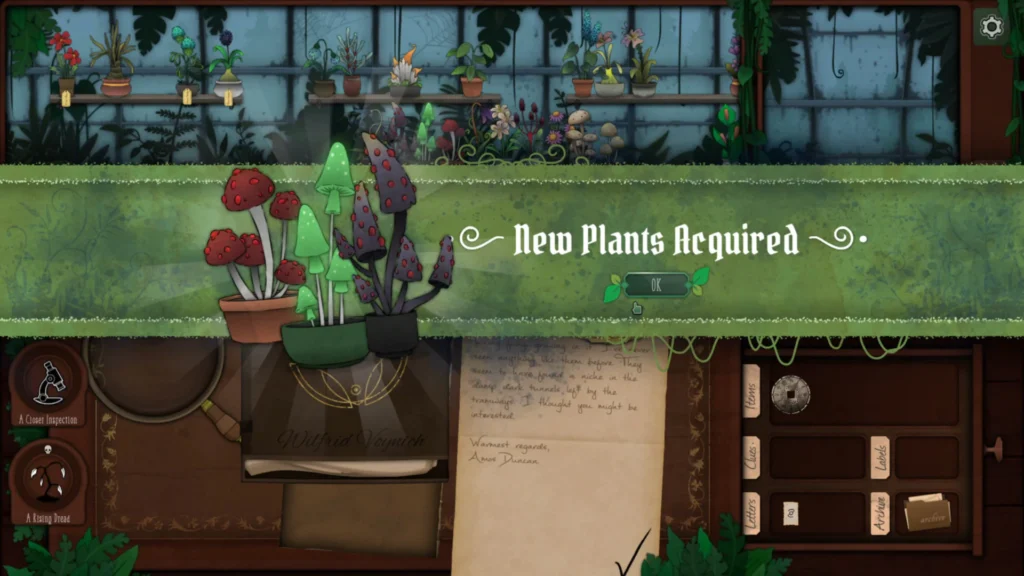 The success of Strange Horticulture has far exceeded the brothers' expectations. Both critics and players praise the game for its originality. Donkin: "We've been blown away by some of the reviews. It has been such a joyful experience releasing a game that has found an audience that it seems to have really resonated with." And the sales numbers were equally as impressive. "It takes a lot of the pressure off the next game, certainly financially which is a huge thing for any indie studio."
The next game
Speaking of the next game, what can we expect next from Bad Viking? Donkin: "We're still working on potentially porting Strange Horticulture to other platforms. We've also got plans to do another game set in the same world. Whether that means a direct sequel or something more adjacent but with similar themes remains to be seen."