On this episode of the IndieGameBusiness podcast Pontus Mähler from Global Top Round talks about raising capital from publishers and investors. He shares some tips on how to begin a startup and explains the do's and don'ts of pitching.
One of the most important things to consider when trying to raise capital is to always have a demo prepared. Mähler: "First and foremost, always have a demo. And yes that is a little counter-intuitive. There are a lot of people who get funding with just a paper pitch, but in reality 95% of those being funded from a paper pitch are experienced teams with backgrounds. They have worked for larger companies and have a track record."
Timing of your pitch
Mähler really drives home the point that it's more important to save your money and develop that first prototype before pitching it to try and raise capital. Even if it takes years. He also notes that it never hurts to reach out through channels like Twitter or Reddit to try and gain some more attention. That's much better than waiting your turn in a database. The timing of your pitch also matters according to Mähler: "The earlier you are the worse terms you're going to get." This is due to the higher risk the publisher or investor is taking on by giving you capital to work with.
But developers should never go into a pitch meeting assuming they're at a disadvantage. It is also a goal for the publisher or investor to show your team why they are a good choice. Just as it is for you to really showcase your game and ideas. "Even as a new studio, do not fall into the pitfall that you can only ask your publisher or investor for x amount of money because of the fact you are new. Everyone wants to put out a good product that will sell."
Double edged sword
Mähler mentions that putting your game in early access or participating in Steam Fest is something like a double edged sword. To elaborate, if you put your game in early access and it gains no traction you are dead to publishers and investors.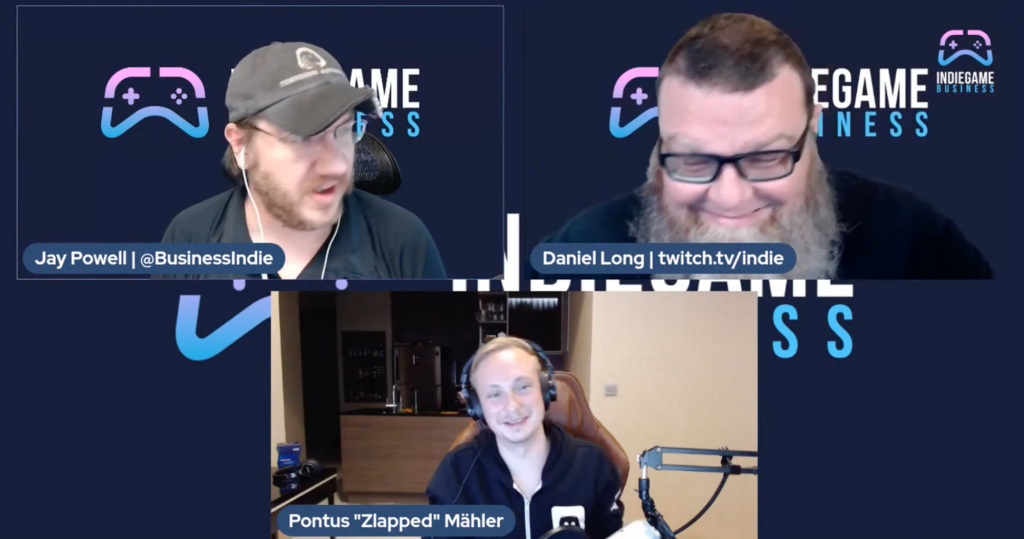 Another important aspect to consider is what comes next. This may seem brazen when working on your first game but Mähler explains how wildly unpredictable the game industry can be. "Once funding and a publisher is secured for one game, some developers are already working on a demo for the second, simply because you do not know what will be successful or what your investor could want."
It is important to plan ahead and have an idea of what kind of development studio you want to become in the long term. He heavily promotes the idea of a multi-game strategy even if your initial plan does not call for that simply due to the unpredictability.
Key Takeaways:
Demos are integral to getting attention and catching the interest of publishers and investors. Take the extra time to get money to actually develop a demo because you will have much better luck attempting to showcase the ideas in your pitch deck through a demo rather than relying on your words.
Remember that your relationship with a publisher or investor is mutually beneficial. As a developer you are not automatically on the losing side, it is a partnership. For this reason alone communication is key from things like discussing long term goals for both your game and studio as well as the handling of promotion and if the game will launch in early access or not.
Everything is unpredictable. You never know what will be a surprise smash hit and what will flop despite how much work you have put into it. For this reason always be working on something new to be able to bounce back or to capitalize on success. This also looks good for publishers and investors that you are thinking about both the present and the future.