The year is 1788. In the backstreets of Prague a terrible conspiracy is brewing, designed to dethrone Joseph II, the Austro-Hungarian Emperor. With murders, sinister intrigue and occult ceremonies going on all around, there's only one man that can stop these terrible events from happening. Wait! Who? It's Wolfgang Amadeus Mozart!
In Mozart Requiem, the latest murder mystery game from HR Games, an unlikely hero steps up to unravel the conspiracy and even save the world. The choice for musical genius and bad boy Mozart was not hard according to designer and writer Jean Martial LeFranc: "From Sherlock Holmes to Hercule Poirot, most detectives are obsessive geniuses. Mozart certainly was one." 
Freemason Mozart
"Building a murder mystery around a historical character is a pretty classic mechanism", says LeFranc. So, while the events never actually took place, the game smartly weaves fiction with reality. Mozart and his contemporaries and other key events that unfold are all drawn from historical record.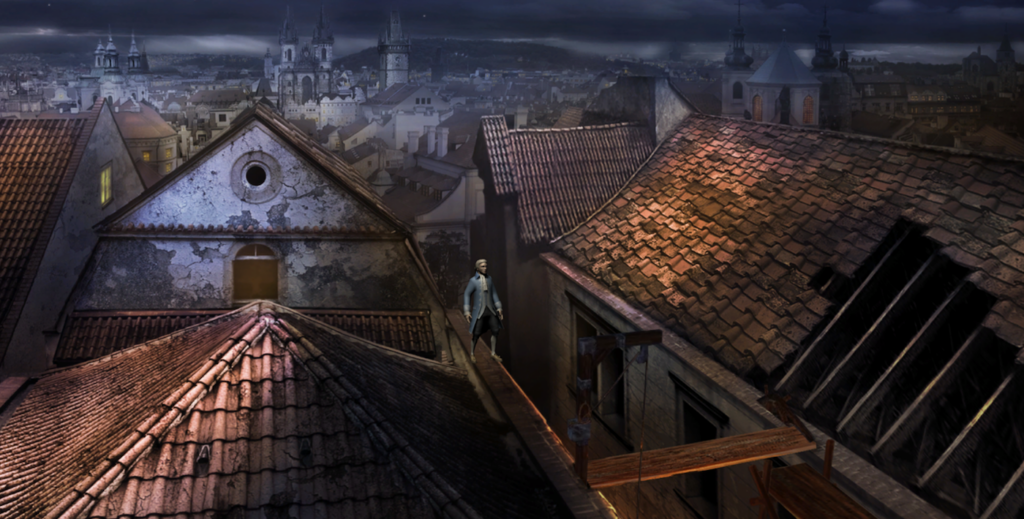 "Nationalists were trying to shake up the emperor's rule and some may have had some dark plans to achieve this goal", says LeFranc. "Freemasonry also plays an important role in the story of the game and Mozart was indeed a Freemason. The game also shows how Mozart, pretty much like modern acts, has to travel throughout Europe to make a living as a musician."
Music is math
With this particular protagonist it's clear that Mozart's music plays an integral part in both gameplay and soundtrack. "The music in the game is all Mozart's", says LeFranc." Actually, music is pretty much math and as such we used it to create puzzles in the game. Also, the music of Mozart can be both quite easy to fall for and quite intricate at the same time. We wanted to explore that mystery."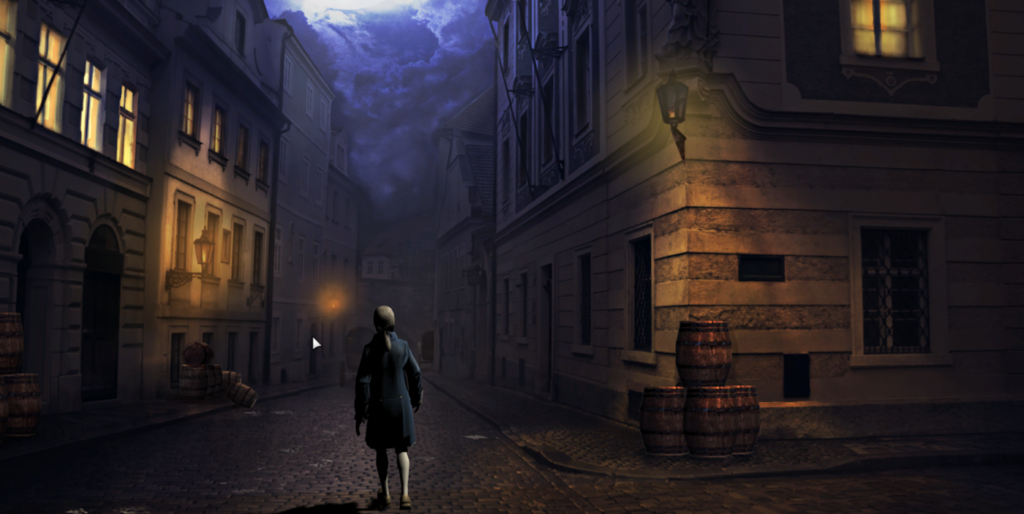 Mozart's musical genius is undisputed, but do modern day gamers know the Austrian composer and -more importantly- care about him as a video game hero? LeFranc is convinced that's the case: "The definition of a gamer is pretty wide now. In fact, everybody plays. So our target audience will encompass several groups: the history buffs, the lovers of music, people who like to learn as they play, fans of narrative games, fans of murder mysteries. We expect the community to be large enough to make it a success." 
Edison vs Tesla
Mozart Requiem is the first in a series of what the publisher calls 'persona interactiva' games. So expect more historical figures starring in fictional adventures. LeFranc has plenty of ideas for these types of games: "Following the tracks of geniuses is quite exciting. We would love to produce a game featuring Thomas Edison and Nikola Tesla fighting it out around the mysteries of electricity for example."   
Mozart Requiem is out now on PlayStation 4 and Nintendo Switch.