Disclosure: This article has been written as a part of a paid cooperation with the Dutch Games Association.
After two years of online editions only, gamescom finally opens its doors again for professionals (and consumers) from around the world. And that means that the Dutch Games Association (DGA) will once again host a Netherlands Pavilion to showcase more than twenty Dutch studios.
It's a diverse group of developers, publishers, data analysts and tech providers that's present in the orange coloured booth. They are eager to show off their games or services and meet with publishers, investors and players.
What to expect?
From seasoned industry veterans, to talented indie developers, there's a wealth of talent available in The Netherlands. Exciting new projects are looking for publishers, and investment opportunities are plentiful. So what to expect from the LowLands devs? A small selection:
Indie game studio Gamious is a regular at the Netherlands Pavilion and will be showing off their latest game this year. Co-founder Pim Bouman: "With the continued success of Lines, Turmoil and Lake, and subsequent growth of the studio, Gamious will present a new PC RTS, our latest IP: Fray. We are looking for the perfect match with a publisher."
Amazing event
Newzoo is one of the world's largest sources of video games data, analytics, and market research. "There will be around 20 people from Newzoo at gamescom, our largest contingent to date", says Newzoo Director of Product, Pieter van den Heuvel. "Gamescom is an amazing event for us to learn about what's happening in the industry, immerse ourselves in the latest games and tech, and to meet our current and future clients."
Localization company Local Heroes has been doing game translation and audio dubbing for 25 years now. Owner Richard Lammerts van Bueren-van der Giessen: "We celebrate 25 years of kick-ass games localization in 2022. Renown in the industry for our quality, communication skills and wit, we plan to have lively chats with lovely people, while enjoying cold beers and warm stroopwafels at our lounge at the Netherlands Pavilion."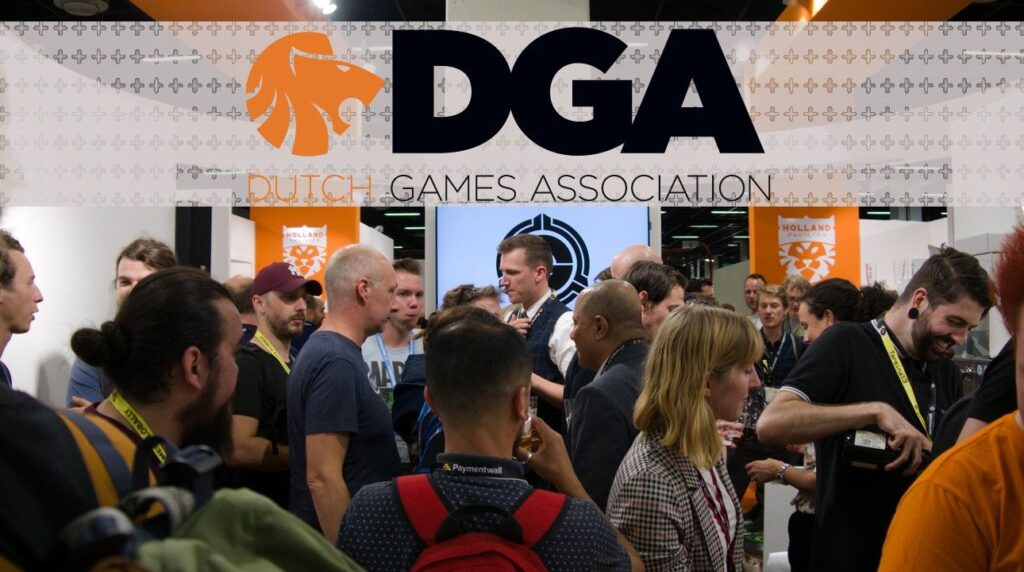 Other participants at the Netherlands Pavilion include M2H and Blackmill Games who co-created the WWI shooter Isonzo. After the success of Verdun and Tannenberg, it is the third in a series that covers the Great War. Also present is Abstraction Games, known for their impeccable remaster of the Mass Effect game series. Now the team is working on the upcoming open-world multiplayer survival game set in the Dune universe. Paladin Studios, developer of Stormbound, will be showing their latest game Nailed It! Baking Bash, based on the Netflix hit series Nailed It.
Fun along the way
The Dutch games industry is a unique blend of creativity, entrepreneurship, and innovation. It is the home of internationally celebrated successes such as Guerrilla Games, Triumph Studios and Vertigo Games. Games from the Netherlands are played all over the world.
Newzoo's Peter van den Heuvel expresses best what all of the participating developers feel: "We're thrilled to be back at gamescom after two years and even more so to be part of the Netherlands Pavilion! We're hoping to reconnect with old friends, make many new ones, and have a lot of fun along the way."
MeetToMatch
If you like what you see, make sure to get in touch with these Dutch studios and discuss publishing deals, investment opportunities or other topics through the MeetToMatch platform.
Sign up for MeetToMatch – the Cologne Edition 2022 – with 15% discount using coupon MeetNL