Disclosure: This article has been written as a part of a paid cooperation with Games/Bavaria
Last year, a survey of the German games industry ranked Bavaria as the best games industry location in Germany. That comes as no surprise since Bavaria has always taken a very active role in supporting the regional games industry, both politically and financially. At the annual Deutsche Computerspielpreis (German Game Awards) in 2021 and 2022 Bavarian companies took home no less than 5 awards. They won in important categories like Best Game, Best Prototype and Studio of the Year.
Games/Bavaria
Bavaria has supported video game developers since 2009 with the FFF Bayern Fund that grants up to more than 2,5 Million Euros per year on concepts, prototypes and productions. Games/Bavaria was founded in 2012 and provides additional support through networking, event- and trade show presentations and mentoring programs. In 2018 Bavaria became the first federal state to install a Ministry for Digital Affairs.
Next generation
There are around 180 studios and publishers in the region, both big and small, that develop or publish games. Plus numerous service companies for art, audio, marketing and tech infrastructure. Games made in Bavaria are very diverse – niche games, games for the masses, thought-provoking, artsy, challenging, educational. And most of all: fun! The next generation of game creators is ready to shake things up. New University courses on game development, design and sciences prepare more students for a career in games.
Please check out this cross section of 11 promising games coming out of the Bavarian region. Make sure to get in touch with these studios during GamesCom and discuss publishing deals, investment opportunities or other topics through the MeetToMatch platform. Sign up here for MeetToMatch – the Cologne Edition with 15% discount using MeetBavaria.
---
Endling – Extinction is Forever by HandyGames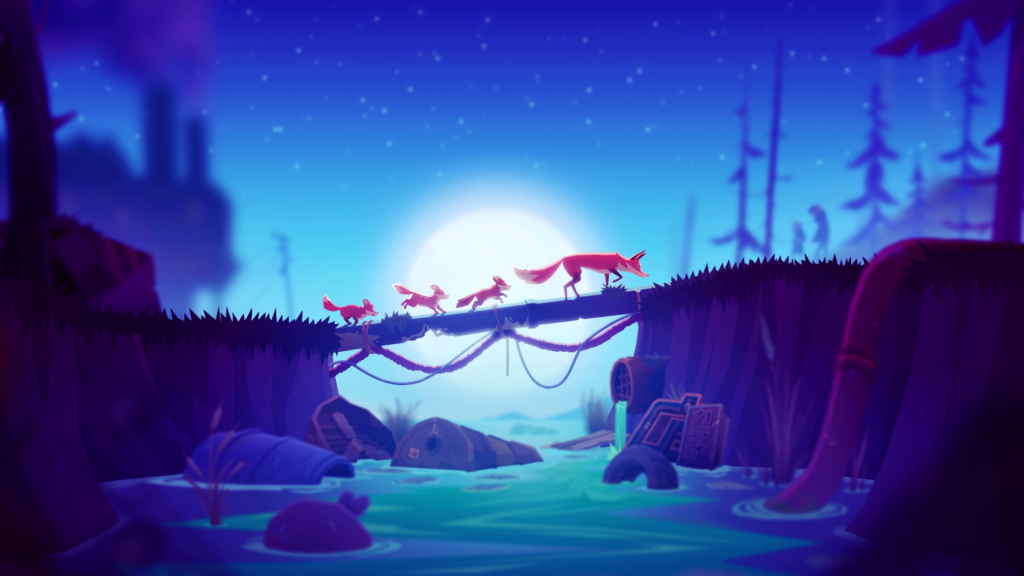 Endling – Extinction is Forever • PS, Xbox, PC, Switch • Release: TBA
Experience a world ravaged by mankind through the eyes of the last fox on Earth in this eco-conscious adventure. Discover the destructive force of the human race. Experience how day after day it corrupts, pollutes, and exploits the most precious and valuable resources of the natural environment. Explore various 3D side-scrolling areas and defend your tiny furballs. Feed them, watch them grow up, notice their unique personalities and fears, and most importantly, help them to survive.
---
Passing By – A Tailwind Journey by Studio Windsocke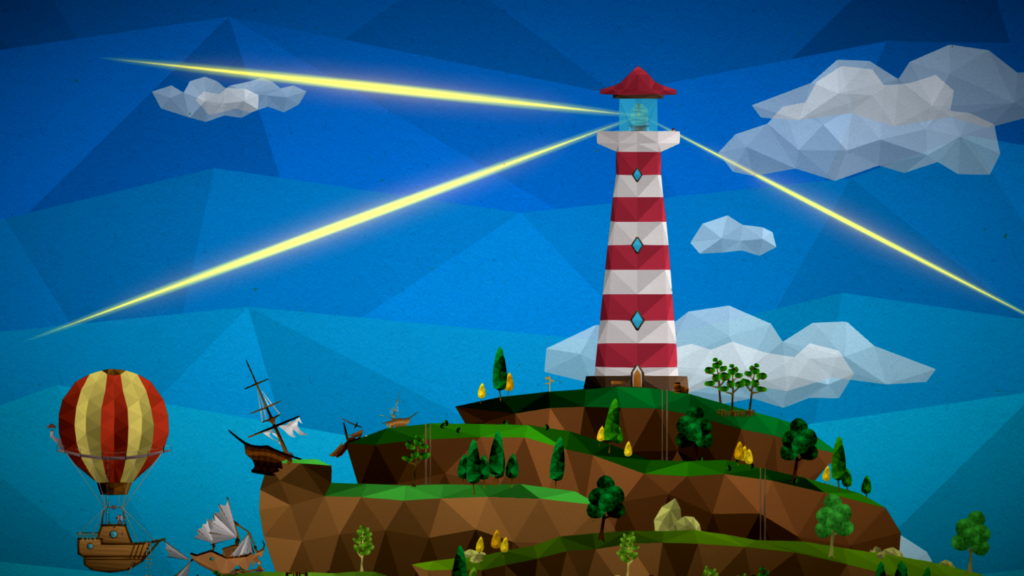 Passing By – A Tailwind Journey • PC • Q4 2022
Set in a beautiful and whimsical world of floating isles and a never-ceasing west wind, Passing By – A Tailwind Journey allows you to embark on a memorable voyage as Curly, a young balloonist, who is tasked with delivering a mysterious letter. In this innovative genre hybrid of 2D puzzle platformer, survival game and adventure, you can explore the world at your own leisure. Travelling from island to island by balloon ship and solving various puzzles while having to manage your resources in order to survive. An exciting adventure full of wholesome encounters and meaningful experiences awaits you!
---
The Orphan: A Pop-Up Book Adventure by Besworn Games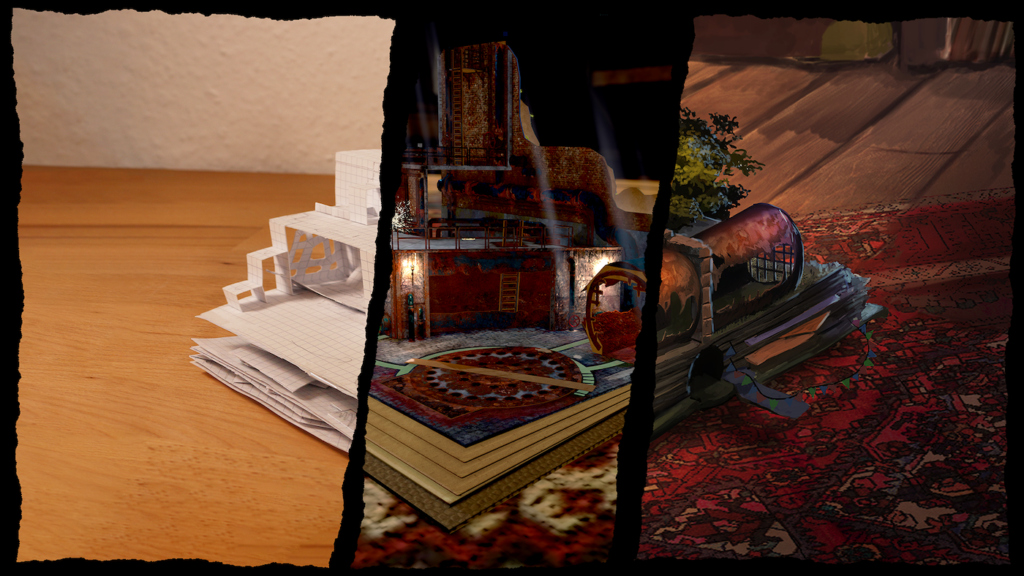 The Orphan: A Pop-Up Book Adventure • PC/Switch • End of 2024
The Orphan: A Pop-Up Book Adventure is a 3D side scroller, single player, puzzle adventure with a scary atmosphere. Choose between Isabella or Jack when they find a battered and tattered pop-up book in the attic. By opening it the player is magically transported inside of the book. There they experience the story of the orphan child that must defy dangers while discovering the dark secret of the orphanage. Always be on the lookout for the shadow men- the henchmen of the orphanage director. Experience the story of a child in search of a new home and family in the world of The Orphan.
---
Panic Mode by MobiusCode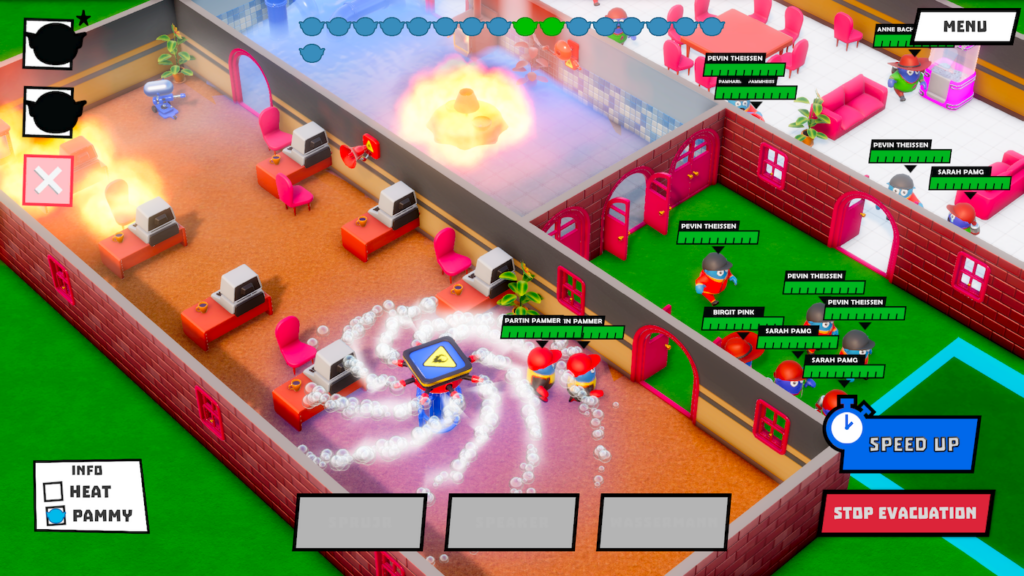 Panic Mode • Steam (PC/Mac/Linux) • Now in Early Access | Full release Q2 '23
Panic Mode is a casual simulation game about saving lemmings-inspired creatures known as 'Pammies' from dangerous disasters using shoddy crisis management tools. Since adopting earth workplace cultures, disasters seem to happen a lot more often and no one is quite sure why. Instead of taking preventive architectural caution like say, fire escapes, the only company on the planet is deciding to hire you to prepare for any impending crises. Trial out corporate-provided tools (oft comprised of dangerous materials themselves) to create evacuation protocols that prevent imminent chaos and guide the alien 'Pammies' to safety.
---
Thief of Smiles by Irox Games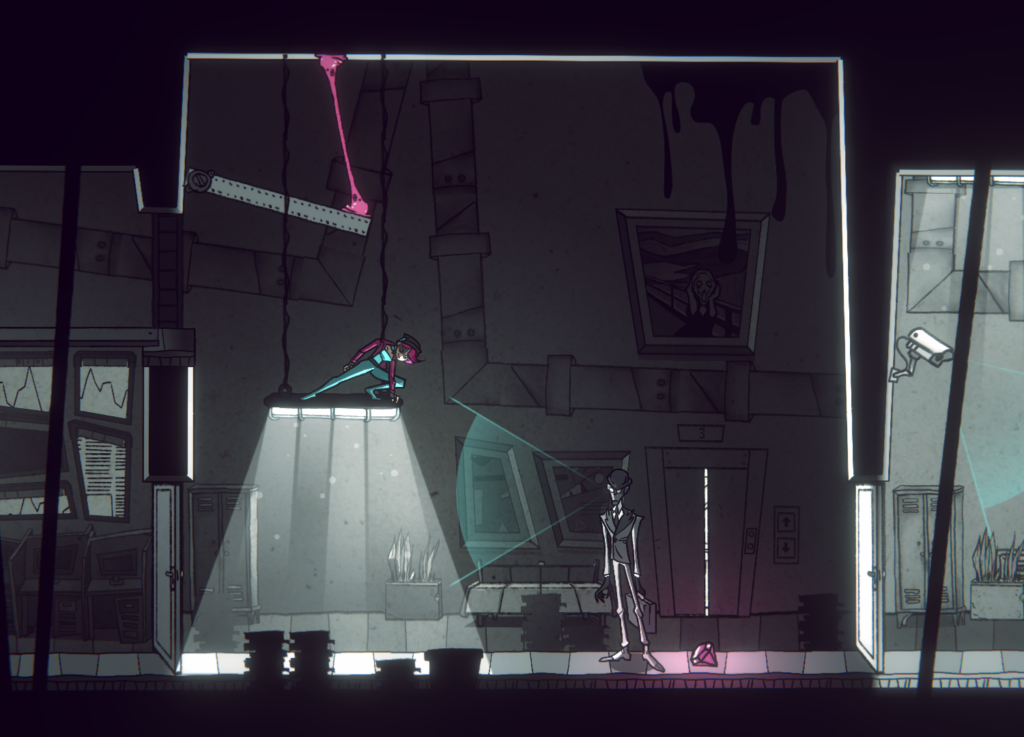 Thief of Smiles • PC, Nintendo Switch • Early 2025
An evil bank has taken hold of the city. It convinces everyone to save their happiness in the form of shiny gems instead of living well. Aliza decides to steal back the happiness. Unfortunately she doesn't have any fancy gadgets, only her friends and a leftover piece of gum. Thief of Smiles is a 2D stealth game with a physics sandbox. Use a throwable gum to manipulate evil bankers and dynamic environments and steal shiny gems.
Trailer is coming soon!
---
School of Magic by PartTimeIndie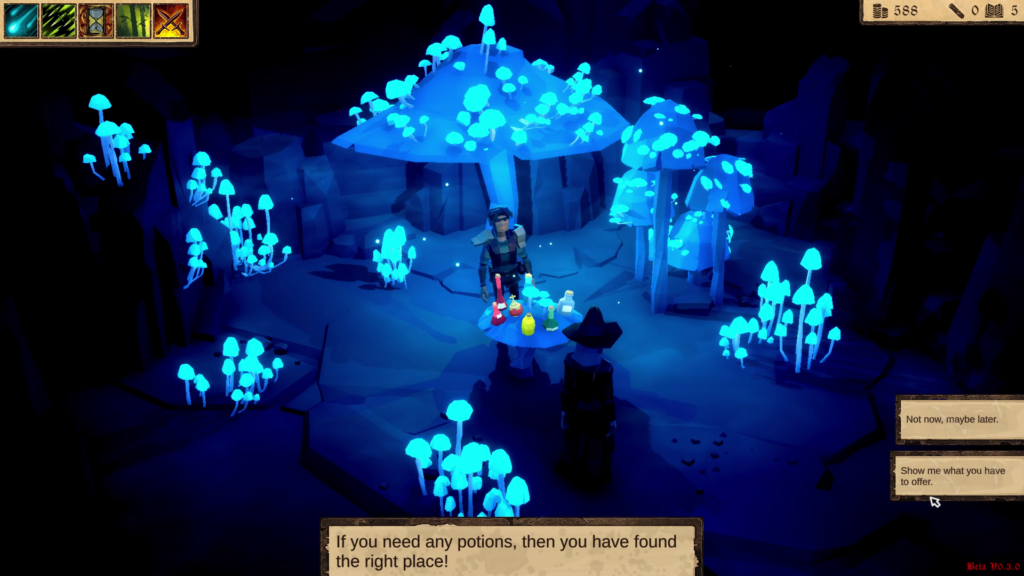 School of Magic • Steam • 2023
You can imagine School of Magic as the child of Diablo 2 and Slay the Spire. The leveling system is similar to the deck building found in Slay the Spire, which creates a unique skill tree in every run. The combat and exploration are inspired by Diablo 2, meaning the combat does not require any dexterity. The Meta game is more akin to the deck building of Magic the Gathering. This replaces the usual class structure of roguelikes. The deck you build before the game represents the pool of cards you can find during a run.
---
Fireside by Emergo Entertainment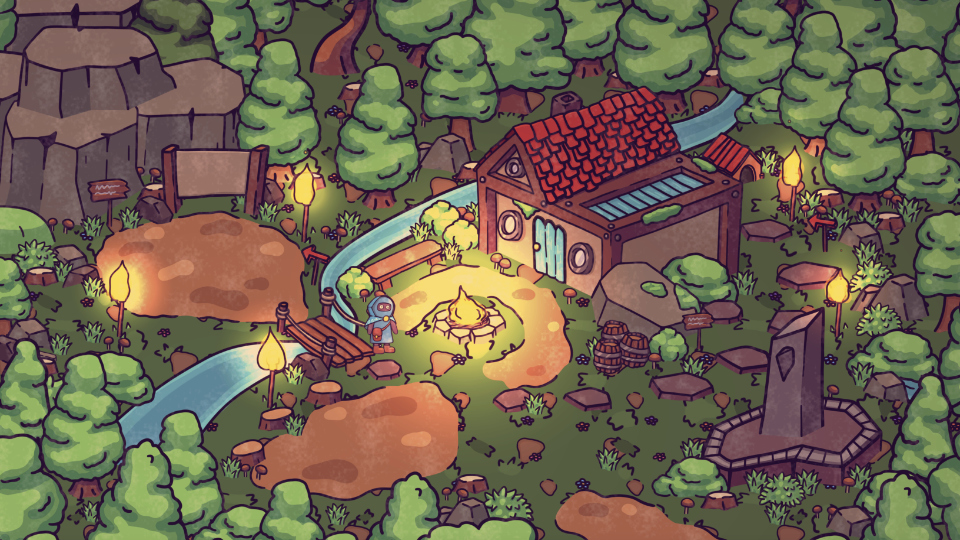 Fireside • Steam, Nintendo Switch • release date: TBA
Fireside is a wholesome game about the breaks on a journey. The game is about 'talking and trading' rather than 'hacking and slaying'. On a mission to rebuild your home in the wilderness you experience the calm atmosphere of the campfire, find friends and explore a wholesome world.
---
Saga of Sins by Bonus Level Entertainment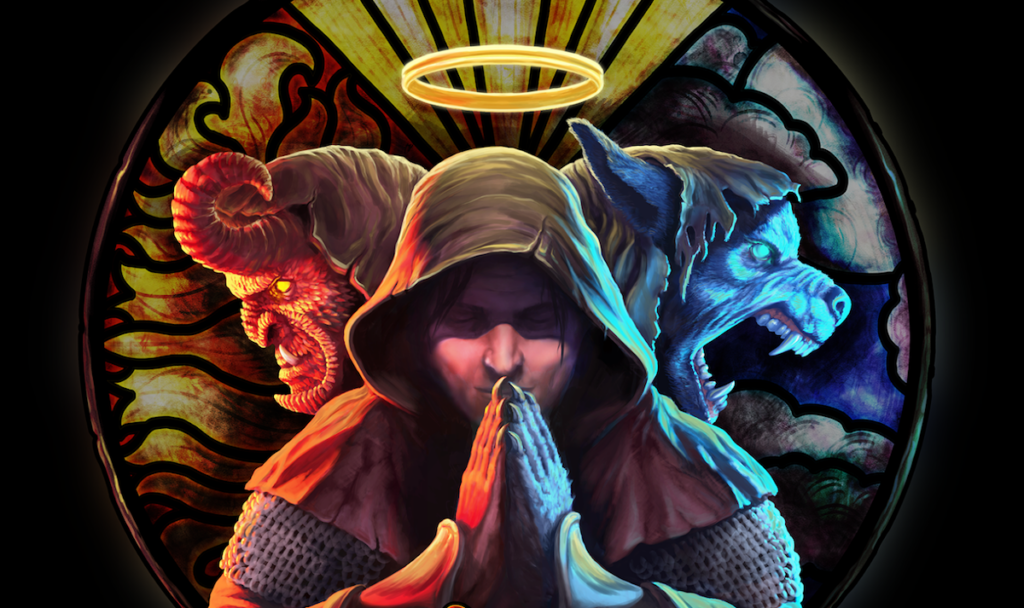 Saga of Sins • Switch, PS4/5, XBX, PC • Early 2023
Saga of Sins is an action-adventure where mystery meets rewarding arcade gameplay. Enter a world of stained glass, inspired by Dutch painter Hieronymus Bosch. Play as the righteous cleric Cecil who has to fight the seven deadly sins in order to free his plague infested village of Sinwel. He has the power to transform into four unique demonic creatures and enter people's minds. But as more unsettling things start to happen, players are questioning reality. Has evil really befallen Sinwell? Or is poor old Cecil simply losing his mind? Expect inner conflict and surprising twists at every turn.
---
Hauma by SenAm Games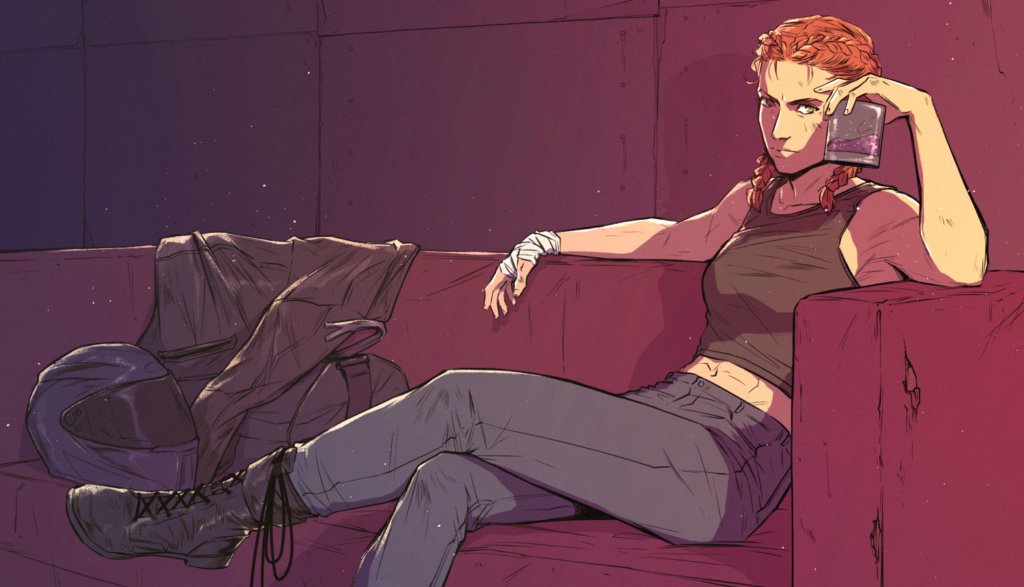 Hauma • PC / Nintendo Switch • Q4 2022/Q1 2023
Hauma is a noir interactive graphic novel set in Munich. Discover a conspiracy amongst the upper echelons of society alongside former detective Judith, while visiting real locations in a comic-inspired look.
---
Mukana – Battle of Asgard by Rappbit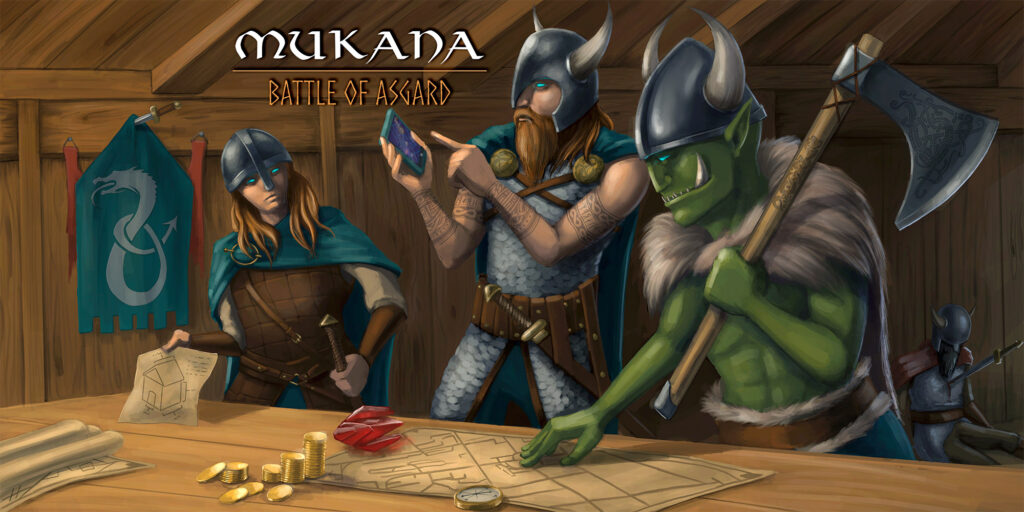 Mukana – Battle of Asgard • iOS/ Android • 2024
Mukana is a location based, real-time strategy mobile game with a major focus on social networking within the community. Gather resources in the real world and build your empire. Join forces in powerful clans and conquer the world of Asgard together. Discover over 1.1 million locations in a unique, ever-expanding world. Register now as a tester and become a Viking legend!
---
A Bavarian Tale – Totgeschwiegen by Active Fungus Studios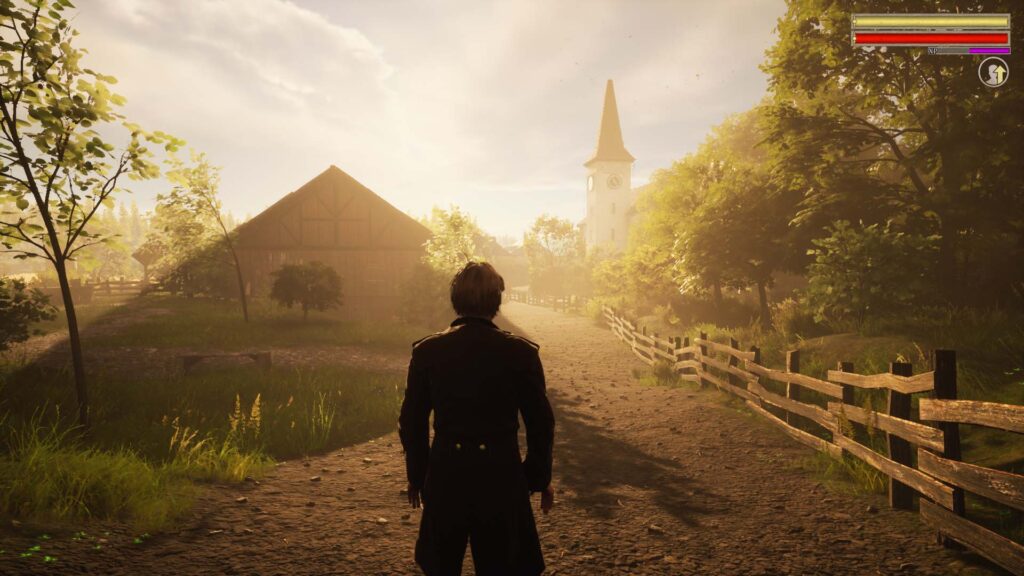 A Bavarian Tale – Totgeschwiegen • PC • Early Access now/ release October 2022
A Bavaria Tale – Totgeschwiegen (Deathly Hush) is a third-person RPG detective story, set in rural Bavaria in 1866. As the young Medical student Valentin Schmidt you travel to Wolpertshofen when a sudden death causes turmoil in the small Bavarian village.
---