Xsolla is known worldwide for its payment services, but has grown into a company that supports game developers in several other ways as well. For a few years now it has acted as a middleman for developers and investors through Xsolla Funding.
Nathan Sölbrandt, Business Development Manager, believes that their efforts through the Game Investment Platform and the Funding Club have made funding more accessible to developers. And with 80 projects already finding an investor, it's hard to argue. "We believe great games can come from anywhere and so everyone is welcome to apply."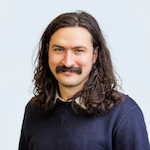 The investment size for Funding Club is usually between $100,000 and $3,000,000, though there are exceptions. Developers should only apply if they're serious, according to Sölbrandt: "We recommend having a playable demo, a pitch deck and a video at the very least. Games are rarely accepted onto our funding platform without these three assets as part of their application."
Suitable deal
Once a developer is accepted as a member of the club, Xsolla leaves the rest up to the developers and investors. "We just facilitate the introduction and do not interfere in the deal terms after the developer and the investor match. It is up to them to arrange a suitable deal. Typically, these deals are project-based financing, but all options are on the table."
To be admitted to the Game Investment Platform you must be a member of the Funding Club. Finding an investor there is not a requirement to advance. "The Funding Club and the Game Investment Platform are separate products that offer different paths to funding for developers. The Games Investment Platform just provides an additional path for developers to potentially get the funding they are looking for." says Sölbrandt
Multiple investors
He explains why Xsolla works with two separate funding platforms. "Xsolla brokers the deal structure for the Game Investment Platform as this is focussed on a co-investment strategy where multiple investors participate. We need to agree with the developer on the deal terms before making the project available for investment. Essentially, we negotiate the deal before making the investment available to investors. Most of the publishers and investors on Xsolla Funding Club lead their own investments" Investments on both platforms typically fall in the same range.
According to Sölbrandt there is no obligation for developers to spend part of their investment on Xsolla products. "But we hope they will of course. Due to the deal structure of the Game Investment Platform, the core Xsolla payment products need to be integrated so that we can accurately track and distribute the revenue as per the individual agreements."
Check here for more information on how to apply for funding or how to find projects to invest in.