When We Were Here Forever was released a couple of weeks ago, it shot straight to the top of the Global Top Sellers list on Steam. Quite an achievement for an 'asymmetrical multiplayer puzzle game'. The fourth in a series that started as a student project back in 2017 and has seen a steady growing fanbase ever since.
"We put our heart and soul into these games. To see positive results and excited players feels like a cherry on top", says Total Mayhem Games co-founder and managing director Lucia de Visser.
Total Mayhem Games is an indie game studio located in Rotterdam, The Netherlands. The studio was founded in 2017 by six students enrolling in a minor class called Game Design & Development at the Rotterdam University of Applied Sciences. The six got to know each other when working together on the same project in a group of 15 students. The assignment was to create a truly unique 3D game experience, with multiplayer being one of the additional challenges to score bonus points.
Walkie talkie
"We liked games that made players dependent on each other to solve problems, like Keep Talking and Nobody Explodes", explains De Visser. "So we started to prototype that type of gameplay with just one simple goal: Try to escape together." The team came up with a simple, yet very effective mechanic. Two explorers get seperated in a mysterious castle and have to find their way back together and escape. The only tool at their disposal is a walkie talkie. So they have to take turns in talking to each other and describe what they see.
"Once we saw the prototype was fun to play and people really felt chemistry with other players while playing the game, we started to come up with a background story of a dark, sinister Castle in a snowy area. By the way, Castle Rock is actually an existing place in Antarctica. It somehow all fitted well together and brought us the initial version of the series: We Were Here."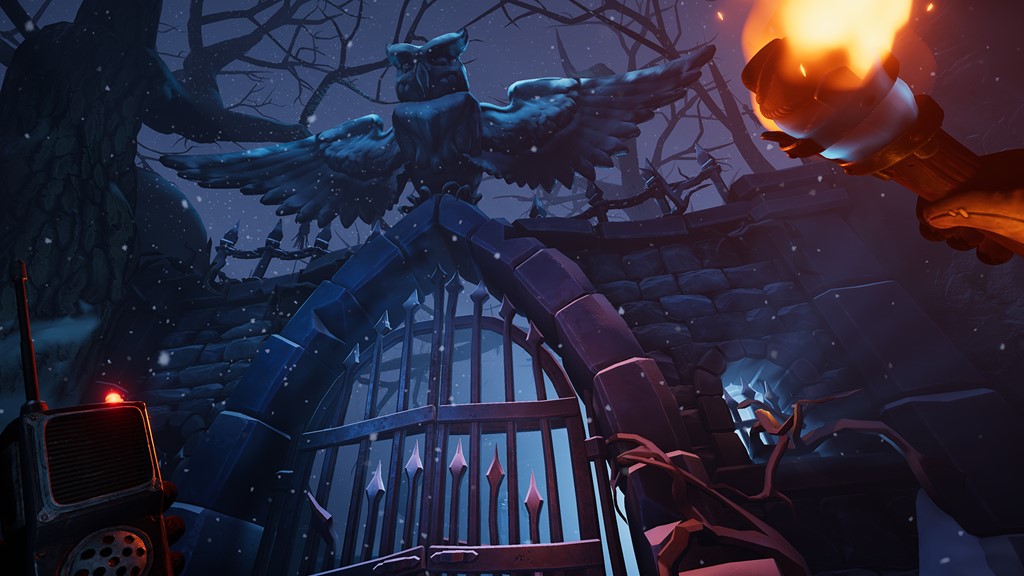 When We Were Here was released as a free to play co-op adventure puzzle game on Steam in 2017, it was very well received. It gave the team the confidence to turn this into a series. Total Mayhem Games released We Were Here Too in 2018 and a year later We Were Here Together. Positive reviews and word to mouth kept growing the loyal fan base resulting in the current success of We Were Here Forever. Meanwhile the studio kept growing as well. In 5 years the initial six person team grew into a proper 25 people studio.
Puzzle creation
At the heart of the experience are the puzzles that need to be solved to progress through the game. The developers at Total Mayhem Games have become quite proficient in designing head-scratching obstacles that need input from two players armed only with their walkie talkies to clear. Players have to adapt to the given situation and sometimes play a more theoretical or a more practical part.
"We continuously develop new puzzle concepts and test them first with the team to examine if they're fun, too hard, too easy, or maybe really dreadful", says De Visser. "Some of them are environmental puzzles that are very much grounded in the location. Others are just really fun puzzles that we have to find a location for. So when developing a puzzle, it sometimes fits more to the story, and sometimes more to the mechanics. We then test the idea in the team and if it makes it through the balloting, we put it in the Alpha."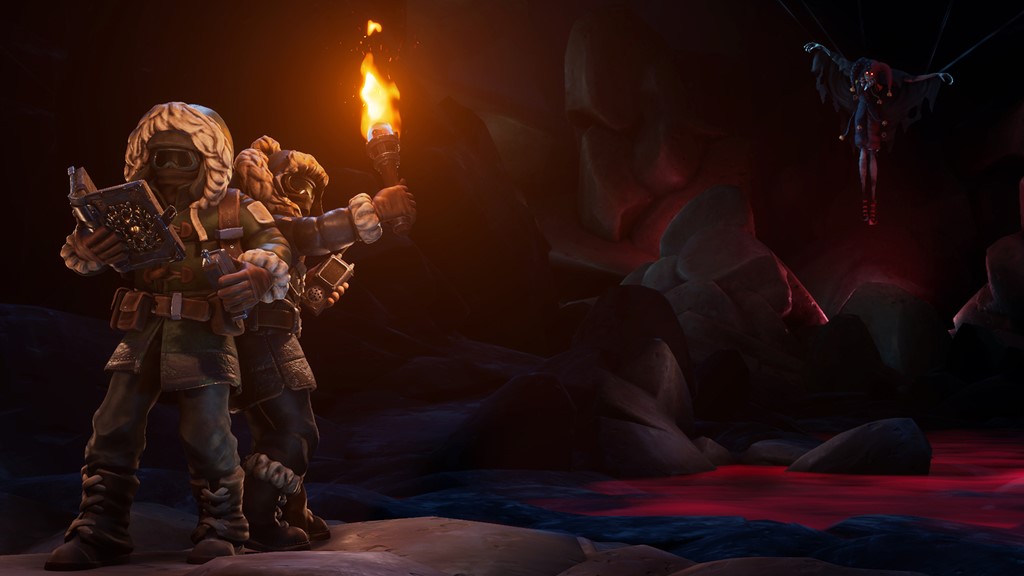 Rigorous testing
All puzzles go through a rigorous testing phase with focus groups to see how they hold up in gameplay. "Their feedback is essential to us and determines our next step with a particular puzzle or area", says De Visser. The puzzle then proceeds to go through some iterations and keeps developing throughout the process. In the next stage, the puzzle is implemented in the game world. More tests are required to see if it fits within the story and areas.
"We go through beta testing when the game feels complete enough to check the overall experience. Testers only get parts of the game, so the last step is to test the whole game with a select group of people. During the entire process of developing the game, the developers play every part and puzzle weekly", explains De Visser.
Story
We Were Here Forever was well received by critics (77 on Metacritc) and fans (Very Positive on Steam) with some reviewers pointing to a weak storyline. "It's not easy to read that", says De Visser. "We always read all the critiques, but they seem very dependent on taste a lot of the time. We are very proud of the story and game, nonetheless. Luckily the vast majority of our fans agree."
De Visser is positive about the future of Total Mayhem Games, but won't say too much about the upcoming plans: "We have enough cool stuff planned for the future. We will keep developing and we hope our fans will stay with us during our new adventures."