'Found Phone' or 'Phone First' interactive experiences are a much better fit for Netflix Games than the traditional puzzle and racing games it is offering now. Electric Noir Studios sees the potential and has the ambition to grow the genre.
According to Nihal Tharoor, co-founder of Electric Noir Studios, their episodic, interactive crime story Dead Man's Phone attracts an audience of non-traditional gamers. "These are eighty percent crime lovers. People that would normally watch a crime series on television, but never play a video game." 
So what exactly are these Found Phone (of Phone First as Tharoor prefers to call them) interactive experiences? In the case of Dead Man's Phone the player is a detective who gets the mobile phone of the teenager Jerome who fell to his death after being pushed from a balcony of a tower block. By going through the phone and analysing Jerome's texts, social media posts and pictures the player has to work out what happened that fateful night and -more importantly- find the killer. 
Copywriter and Art Director
Dead Man's Phone is the first time Tharoor and his creative partner Benedict Tatham tried their hand at anything like this. They used to work in advertising as copywriters and art directors. "We had the idea for the game, so we decided to start a company and just go for it. We knew nothing and had to figure everything out step by step. It was quite a journey." The first season was released in 2020 with 6 episodes that take about 45 minutes to complete each. The game got nominated for a BAFTA for Best Mobile Game that same year.
The team at Electric Noir is currently working on Season 2 of Dead Man's Phone. It's the next step in an ambitious path that Tharoor and Tatham have planned out for their interactive adventures. First part of that path is releasing a platform that will become the main hub for interactive shows like Dead Man's Phone. "We call it Scriptic", says Tharoor. "It's the platform where we will release our original content, like new seasons of Dead Man's Phone. And later other stories hopefully based on existing IP from television shows and movies."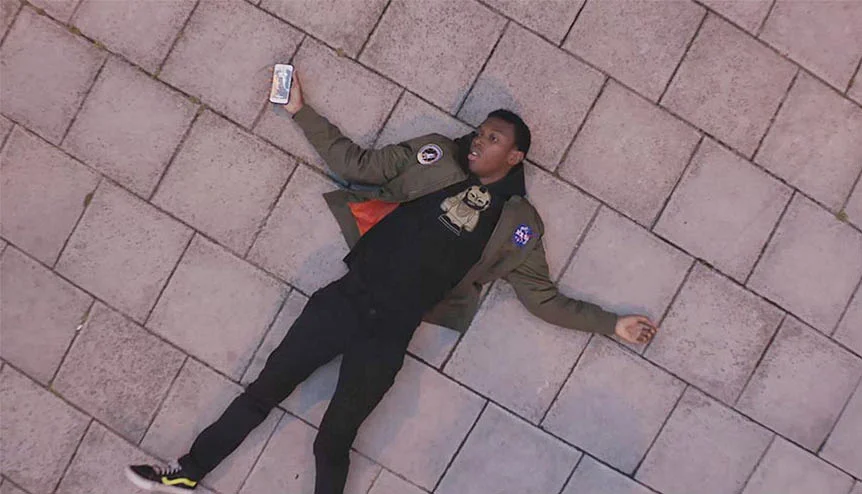 Building relationships
Streaming services are sitting on a huge wealth of IP that could really benefit from a spin off on mobile that complements a running season or expands the universe in between seasons. "We are building relationships with Netflix and other content streaming services at the moment."
And that brings us to the next step. A platform needs content and there's only so much the team at Electric Noir can do. "We want to open up our tools for other creators, so that they can make their own interactive shows", says Tharoor. He is looking for stories that steer clear of crime and horror, genres most associated with Found Phone games nowadays. "It takes some creative thinking and writing, but I'm sure you can come up with a romantic story that still has that investigative aspect that drives the narrative forward. We haven't scratched the surface of what's possible in this format."
User generated stories
Further down the line Tharoor sees an opportunity for consumers to create their own interactive live action stories. "That's the long term vision. But before we get there we need solid, easy to use tools. So we are validating the platform and technology in the coming months and even years', explains Tharoor.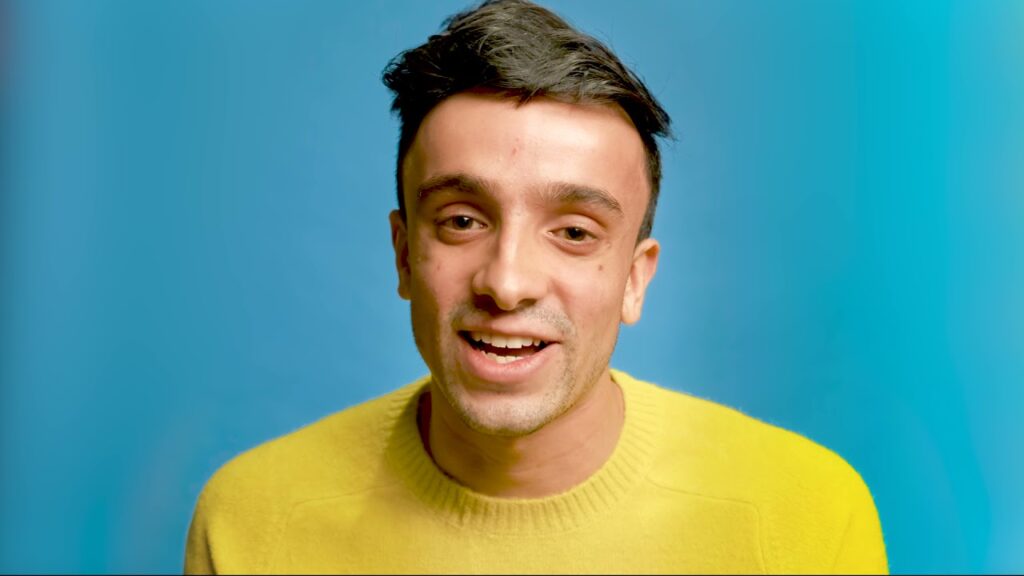 "We are very much inspired by tv shows like The Sopranos and The Wire. We built our story like a tv show and people that are used to bingeing tv content get that format. Remember, we are not gamers ourselves and we avoid using too much gamey stuff. That's why we attract so many non-gamers. We always knew that there is this blue ocean of people on mobile that aren't gamers but who would enjoy this kind of interactive media. Our vision is for this Phone First format to be the first mass market interactive live action medium. That would also eclipse the interactive movie experience", concludes Tharoor. 
Season 2 of Dead Man's Phone is out at the end of this month. It will launch together with the new platform Scriptic in selected territories. Other territories that are not included in the soft launch can get it from the iOS App Store and Google Play Store.