In this series we talk to solo game developers about what motivates them to go at it alone. This episode: Joe Winter, creator of Song of Iron.
Joe Winter was working as an animator on games like Halo 5 and Halo Infinite, when he decided that he wanted a break from the big budget, large teams & high stakes game development. For almost 15 years he worked in teams, creating games together with his colleagues. Until one day he quit his job at 343 Industries to pursue his dream of creating games on his own. 
It took Winter two years to release his debut solo game Song of Iron on PC and Xbox. A rather minimalistic 2D side scroller with stunning graphics and great animations that tells the tale of an unnamed warrior on a quest for vengeance. The game is inspired by Norse mythology and its dark and mysterious atmosphere is quite striking.  
Why did you become a solo developer?
"I am always tinkering on some project or another, learning how to make things. Song of Iron started as just another little fun project to mess around with. Unreal had gotten to a point where I as an artist can pretty easily code, which made everything seem possible. I was having a blast and then I started to get really positive responses to it on twitter and Reddit making me think I might have something here!"
What are the biggest advantages of working solo? 
"One of the big things is how much more fluidly I am able to work. I don't have weekly tasks to get done. So I can freely move to something I am more excited to work on or take a break from something that is stumping me. This keeps motivation high and my mind clear. Also, being the creator and decision maker allows for very fast decision making and iteration. Take the bear in Song of Iron as an example. At any major studio, adding a new character could take months, as it goes through the concept and design rounds and everyone weighs in. I just built a bear over a weekend and animated it, Done! Oh and of course there are no meetings!" 
And what are the biggest pitfalls? 
"I miss bouncing ideas off co-workers a lot. Surrounded by animators and just leaning over to get feedback was awesome. Solo Dev also includes a whole lot of non game making work. Setting up a business, doing marketing, talking with publishers and platforms and so on. It's exciting but it's a very different skill set."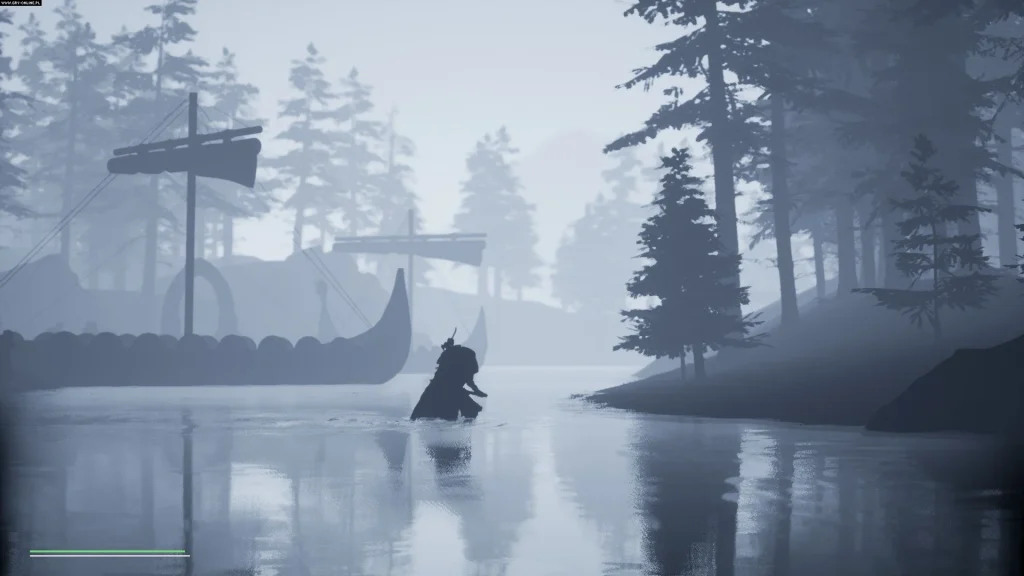 How does your creative process work? 
"I really like to work one layer at a time. With a level I will very simply white box it out to get a feeling, then slowly take passes to add detail all while playing through and getting a feel for it. Friends will also play it to check if I'm not way off the mark. This allows for really quick testing of ideas before I commit too much time to them. I do also like to have some creative pillars set early on to help guide me and stop me from going off on creative tangents too much. Simple stuff like "No inventory', 'No multiplayer' or 'Minimum UI'. Then if a new idea would require one of those to change I simply drop it."
How do you stay motivated through (years of) development? 
"Working on something fun helps for sure, but you can't rely on that or 'being inspired' to get you through. Inspiration is great but it's like chugging a Red Bull. Not something to do every day haha! I stay motivated by knowing how to handle the less fun times. The times where I am stuck on something or feel like the game is not very good. That might be to take a few days off or to work on something on the art side to clear my mind. I know that the best learning comes when you fail. So when I am in a place like that, a few days away gives me time to think about it and learn from it. I either figure it out or find a way around it. Either way, I become a better dev and stay motivated."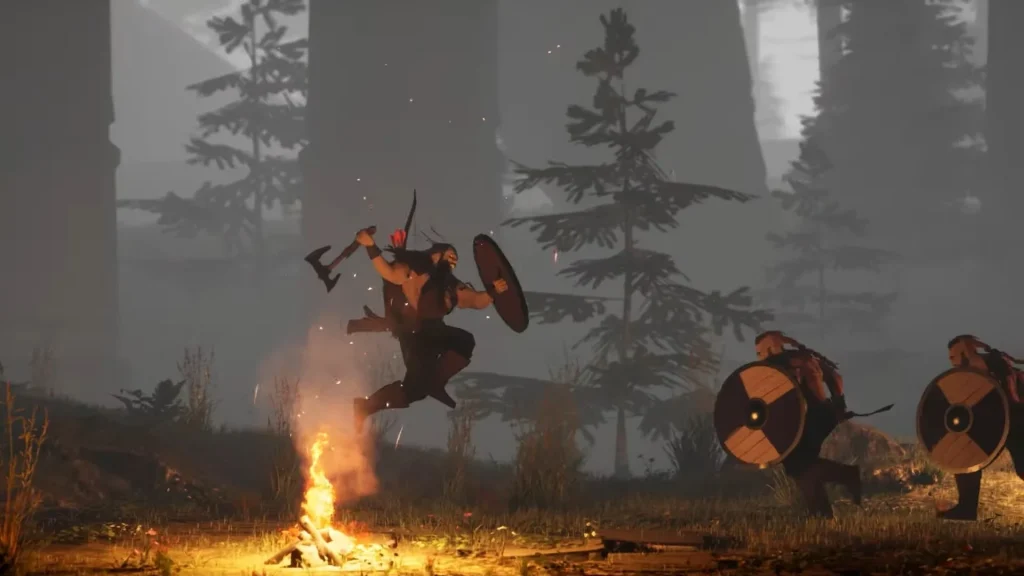 Will you call in help for certain aspects of the game? 
"I had help with music and sound design. I learned a lot making Song of Iron but I knew I couldn't do that on my own. Will Goss composed and a team called Strike Cast Audio did the sound design. Both amazing to work with and hope to do so again. The rest I did alone."
So, what's next for you? 
"I have learned so much making the first Song of Iron I cannot wait to make part 2 and 3. They will be infinitely better than the first. I hope I can keep making games as an indie dev. Maybe work with a few people but no more big teams. I want to have fun and make games people will enjoy.'
See Joe Winter at GDC in a session on solo game development called Myths, Reality and Survival Strategies together with Tomas Sala, Megan Fox and Neil Jones.