Are there still undiscovered game genres left? Godolphin Games likes to think so and has made it their mission to explore these uncharted territories of gaming. Their debut game Unknown Number is a voice-controlled thriller that they cleverly describe as a First Person Talker. A thrilling adventure full of twists and political intrigue that plays out through sound effects, voice actors and music.  
The first thing you notice when looking at gameplay footage of Unknown Number is the appearance of a mobile phone slap-bang in the middle of your PC screen. It's there for the duration of the game and serves as the central piece of communication and information. "That phone is probably one of the weirder elements of Unknown Number. But it's actually one of the design decisions I'm most proud of", says Creative Director Tom Keane. 
Shape shifting 
Keane explains how he breaks free of the restraints of the phone interface. "The game takes the fundamentals of the familiar phone keypad, then twists them into something totally non-familiar, something alive that directly reacts to the action of the story. The beep tones on each key. The letters beneath each digit. The various icons. The numbers themselves. All of them shape-shift into puzzles, becoming everything from a map, to an SOS signalling system, symbols to a scientific equation or a board game to a Matrix-style hacker portal."
Players have to use their voice to move the story forwards. There will be moments that they are singing or whispering in front of their PC screen. Or shout their way out of trouble. Voice is a core gameplay mechanic and therefore it's important that the game recognises as many (English) accents as possible. "We are aware of this and that's why accents have been a key part of our testing process. We stress-test each interaction against a sizable database of accents", says Keane. "So we're confident the vast majority of people won't have any issues beyond the occasional 'I'm sorry, can you repeat that?' Which is obviously a hallmark of all voice tech at this stage."
Visual stimuli
With the emphasis on sound and voice, Keane is quick to point out that Unknown Number is not a game for visually impaired players. It has all sorts of visual stimuli in the form of cartoon animations and full motion video that aren't just there as window dressing. Players will be getting clues from both the visuals and the audio. "In one puzzle for example, the numbers on the phone keypad actually mutate into a map of an oil rig and players will have to use this map to guide the characters on the other end of the phone."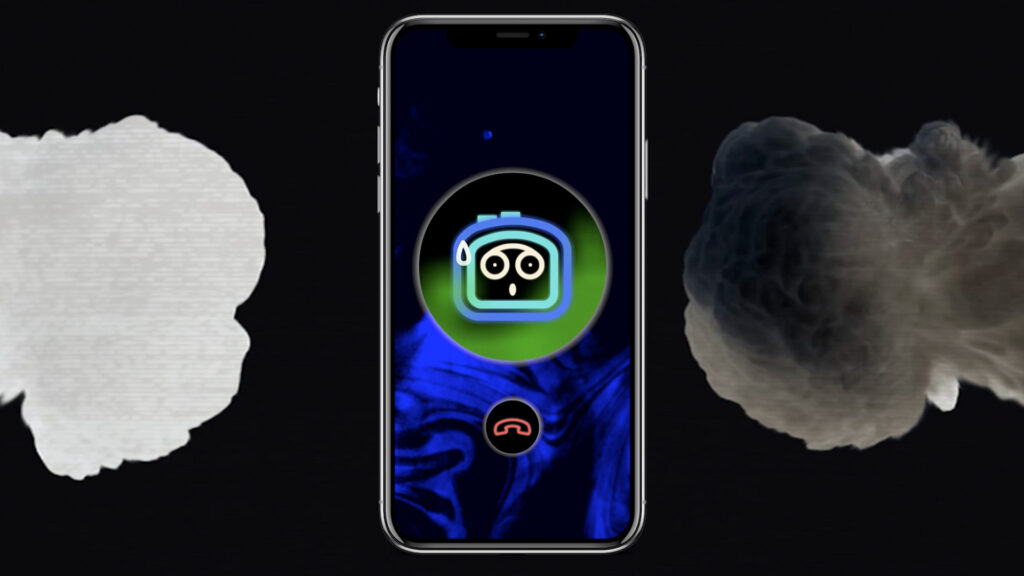 To bring the world on the other end of the phone to life, the team of Godolphin Games has spent considerable time recording the sound effects. A task that they took very seriously. "We became pretty obsessed with making the audio for Unknown Number as unique as possible", says Keane. "We wanted it to feel like it was almost one of the characters in the story and for it to have it's own eccentric personality. As such, the vast majority of sounds were made from scratch, and by hand, in a makeshift studio filled with hunks of metal, smashed glass and weird old machinery. Plus anything else you might need to stage the sounds of a creepy abandoned oil-rig. A proper labour of love, with plenty of actual blood spilt… Seriously, those things are sharp!"
"At one point during our sessions, there was a major electrical thunderstorm. And we just took our whole recording set-up out into a field to capture it. How we weren't electrocuted is nothing short of a miracle!", he says laughing.
Stop-gap experiment
The concept of Unknown Number was originally conceived as a stop-gap experiment, when an artist Keane worked with left for another job. But the project gained momentum. "I was like 'hmmm so, now that we've got no artist… why don't we make a game with no art.' It quickly went from being 'an audio-only game about voicemails', to being 'a voice-controlled game with interactive phone calls'. And then finally the whole thing went full-circle, and visuals returned in a big way."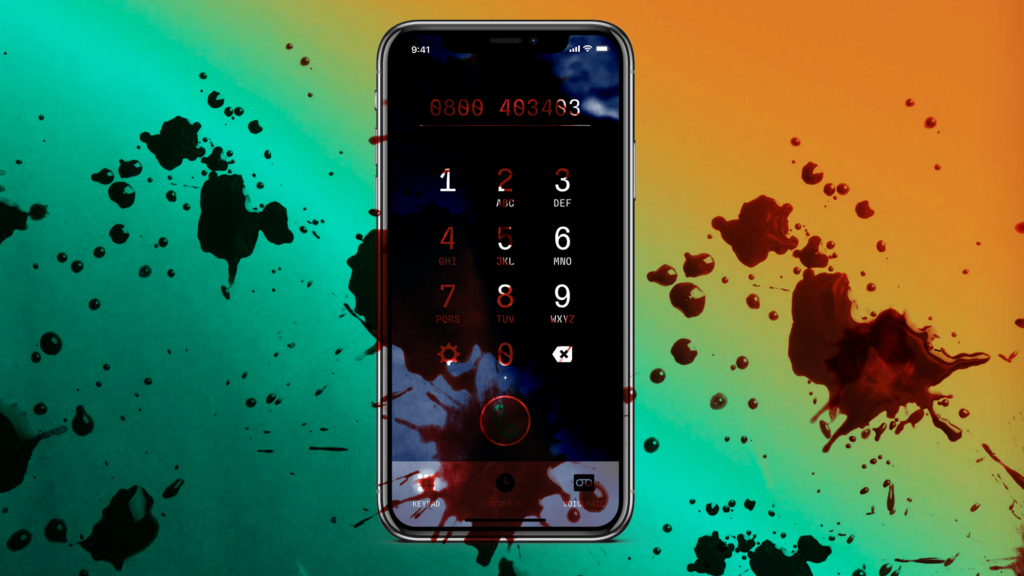 Godolphin Games is a new indie game studio, made up of people with different backgrounds than game development. Keane: "We're looking beyond the gaming world for inspiration. We're talking to movie people, pop people, and fashion people. To people who love games, and to people who hate games. For us, the really interesting stuff emerges at these intersections."
"Developing Unknown Number has been an epic exploratory process for us. But I think that's to be expected, given the nature of the game. I mean, how many voice controlled thrillers have you played? It's genuinely uncharted territory and that's rare in the gaming world."
The release of Unknown Number is in Q2 2022, Steam Wishlist here.