Image: Valheim from Skövde based studio Iron Gate
Last year was another record breaking year for the Swedish games industry. According to the annual report Game Developer Index from trade association Dataspelsbranschen, game companies in Sweden generated a combined revenue of €3.3 billion last year. That's an impressive 43% year-over-year increase. Profits were up 46% year-over-year to a total of €720 million.

According to the report the pandemic played an important role in the explosive growth of revenues: "When large parts of the world's population have been more or less involuntarily trapped, games have been able to offer an important breathing space: joy, fellowship, entertainment." It also had its downsides of course with some studios falling behind on production or failing to launch games on time. 
667 companies 
But overall the Swedish games industry showed remarkable growth in all areas. Last year 81 new companies started, bringing the number of active companies to 667. The number of employees increased by 671 (11%) to a total of 6596 people. Every fifth employee in game development in Sweden is a woman, 1.410 in total. This corresponds to a share of just over 21%. Fun fact: 22 companies consist of at least 50% female employees, compared to 31 last year. The largest of these is Star Stable Entertainment with 73 women employed.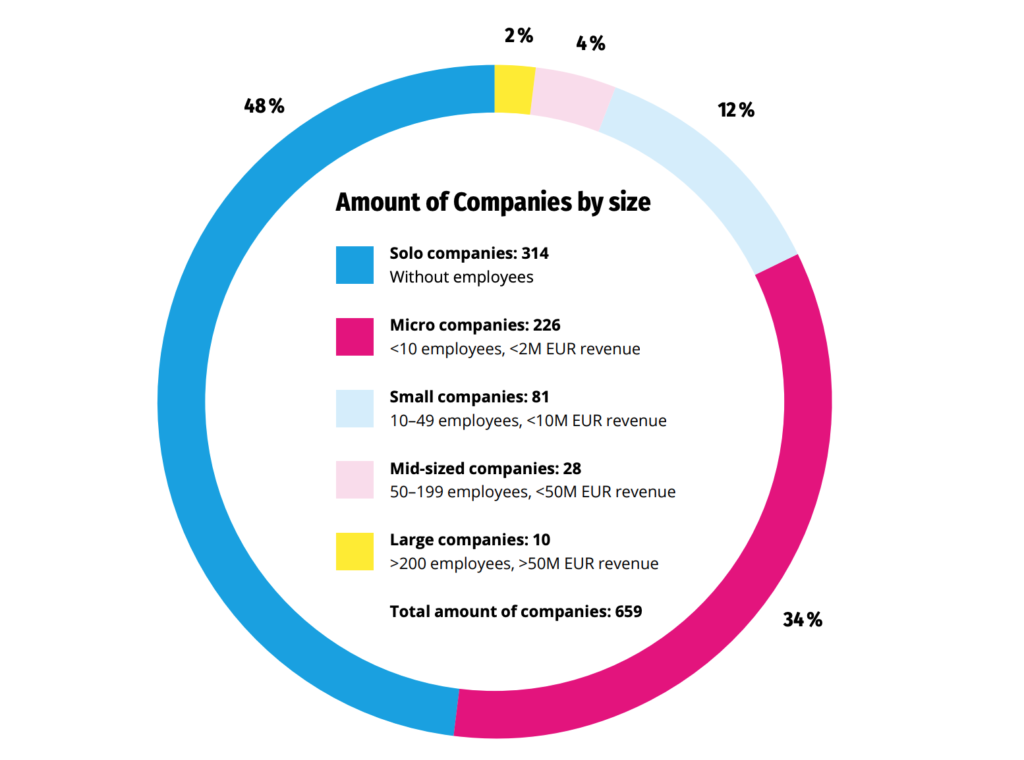 Sweden can lay claim to the fact that one in every eight games that is played worldwide is Swedish, thanks mainly to Minecraft and Candy Crush Saga. And while these two games continue to do extremely well (Minecraft has a lifetime sale of 238 million copies and King reported €250 million profits) it's the Embracer Group that's on the top of the food chain. The company keeps growing through acquisitions. It now owns over 80 studios and 240 brands worldwide.