Creating games can be challenging enough without having to worry about things like political unrest, power black outs and violence in the streets. Yet many game developers around the world have to deal with these things -and worse- while simultaneously trying to develop the next great piece of entertainment.
Lee Hammoud is a self taught Unreal Engine developer who is currently working hard to finish his first solo project Psychoverse City. It's an action-packed-first-person-gravity-shifting parkour game inside the abstract world of a VHS tape. The player is bombarded with a thumping soundtrack and 80's inspired visuals while they are trying to survive long enough to escape.
The game's setting draws an eerie parallel with Hammoud's real life situation as he too is trying hard to stay ahead of setbacks and looking for a way to finish his game. Hammoud is living and working in Beirut, Lebanon, a country in the middle east that is in an economic free fall fueled by years of corruption and mismanagement.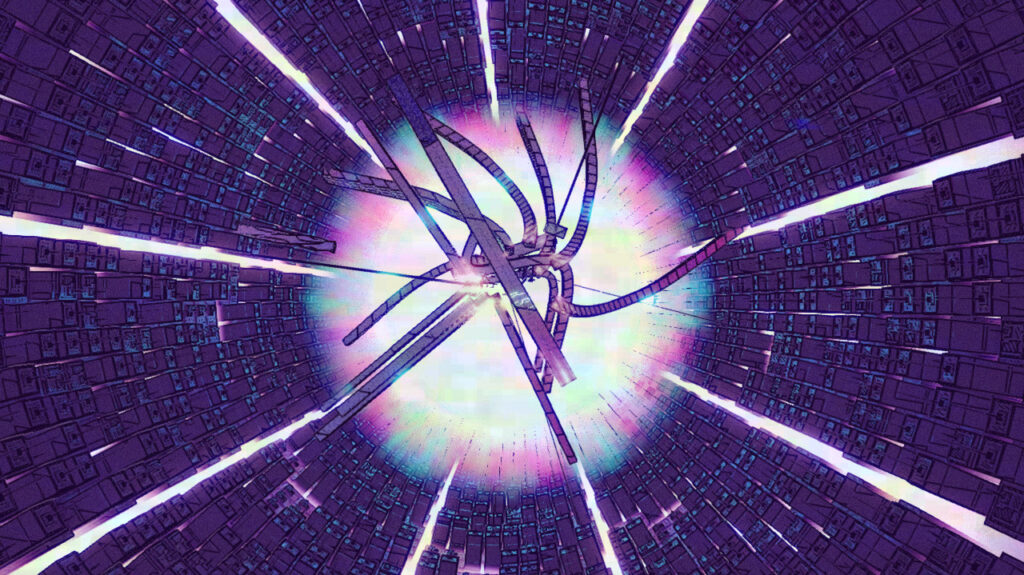 Beirut Port explosion
Lebanon is classified as suffering from one of the worst economic crises in the last 150 years by the World Bank. In the past two years alone the people of Lebanon have endured hyperinflation, economic collapse, the October 2019 revolution, the devastating Beirut Port explosion and shortages of basic necessities like medicine, fuel, electricity and clean water. And on top of that the covid pandemic hit. Hard.
"So how do you make a game in these dire conditions as a solo developer?", asked Lee Hammoud during his devcom 2021 opening keynote. The answer is short and unsurprising, but shocking nonetheless: "You don't!" The young developer then went on to explain how the current situation makes it impossible to properly work on the game.
In 2016 Hammoud studied Film at the university in Beirut, but he was already more interested in game development. He started playing around with game engines and even made a couple of mobile games that he released on the Google Play Store. "I haven't told that to anyone before, because they are really bad!", Hammoud says with an embarrassed grin.
Couple of bucks
He kept working on different prototypes around the idea of gravity shifting ("It came to me in a dream") until he found the right form. Hammoud took the decision to leave his studies and pursue a career in game development. "Expand the prototype and release it on Steam for a couple of bucks, just to build a portfolio and get noticed -and maybe even hired- as a designer."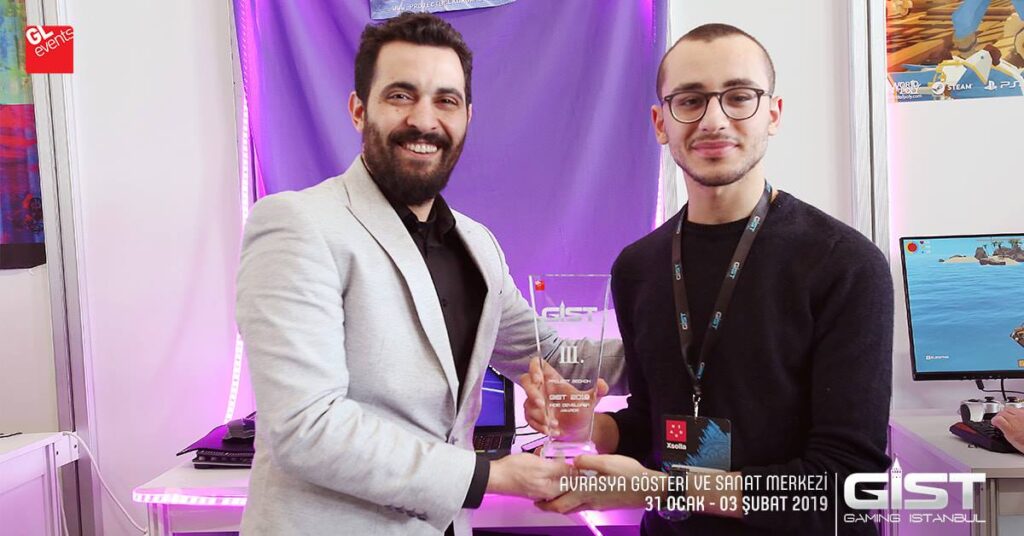 After Hammoud decided on the design for Psychoverse City he found some early success in several game conferences around the world. "Things were going well for me. I had meetings with publishers and investors, and was generally very productive at that time." But then the October 2019 Revolution began. "To be honest, it was a great time for me and my friends. It really felt heartwarming to see the population of Lebanon unified against the ruling regime."
But the positive energy that was felt during the early days of the revolution didn't lead to positive lasting change. "If you compare the country to a building, you could say that before the revolution the foundation showed cracks. After the revolution everyone realised that the building collapsed and everything spiraled out of control."
Next big thing
The situation deteriorated slowly but surely in the last years. This year seems particularly bad because Hammoud is denied basic needs like power, internet and fuel for transportation. People in Beirut are at risk of losing access to clean drinking water and the violence in the streets is intensifying.
So how does this affect Hammoud? Well obviously the situation puts him under a lot of stress. The uncertainty of how things are going to be on a day to day basis really messes with his mind. "I tried to avoid the news as much as possible because it's just a constant stream of negativity. But since things are changing so fast, not keeping up with current affairs can be dangerous."
While living in Beirut nowadays feels like surviving, which saps him of so much energy everyday, Hammoud is determined to finish the development of Psychoverse City. "I would feel a lot of regret if I don't release this game. It might not be the next big thing or whatever, but I've been working on it for so long that it deserves a place among all the other games out there."
Hammoud is currently trying to relocate his studio abroad with the help of the Dutch Game Garden Incubation Program.