Now that Mordhau has arrived on both PlayStation and Xbox, console players finally get the chance to hack & slash their way through medieval battlegrounds. The brutal and bloody combat game from Slovenian developer Triternion has already been very successful for the last 4 years on PC. To make everything working smoothly during the massive online battles requires some very specific skills from the developers. "This is a completely different beast from a shooter."
"Mordhau at its core has always been about melee combat", says Jonathan Dunn, Development Director at Triternion. "What we wanted to convey is not just the feeling that you're there, but that you're in control. Completely in control of every movement and strike. This led us to design the combat not as a means to end an engagement, but as a vehicle for player expression and creativity. The exchanges, the free-flowing and expressive combat and how satisfying it feels to land a hit. The fact that you can tell who you're up against because of how they fight, not how they look or what their name is. It was this idea that pushed everything else. Although elements of this existed in various previous titles, we felt they lacked a sort of glue to tie it all together and make it flow."
Everything dynamic
The biggest challenge for the console port of Mordhau was getting the game running at a good frame rate and a decent graphical quality on the previous generations, Xbox One S and PS4. "Memory limitations meant we needed to rework a lot of the materials from the PC version just to get everything in", says Dunn. "We couldn't break the PC version as they share a common data source, which is important for our build process. So, we had to be smart and make everything dynamic. We spent a lot of time on this and are really pleased with the final result." The console version supports 64-player online matches with crossplay exclusively for console players.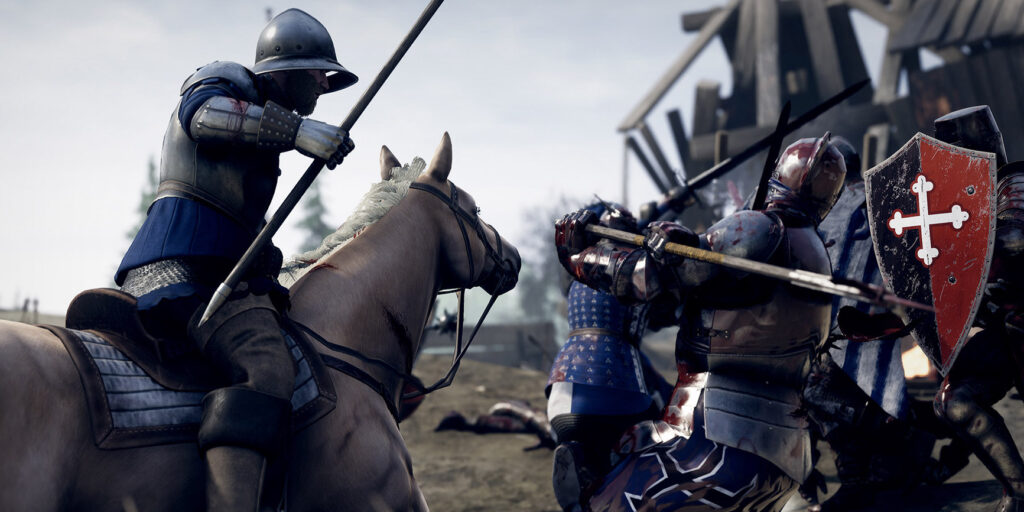 If Jonathan Dunn has to pick the hardest part of the project, it would probably be the accuracy of real time strikes over the network. "Although simple at a glance, it is a completely different beast from a shooter, and a lot of different types of smoke and mirrors go into making things hit just right and to receive the feedback just in time. The techniques and expertise we've developed with the development of Mordhau will continue to serve us well in future online titles."
First person slasher genre
Triternion was officially founded in 2017, but the roots go back as far as 2014 when two developers built the initial prototypes and explorations in the first person slasher genre. Over the years the team grew to an international and fully remote team of 9 developers that released Mordhau, the studio's first title, in 2019. Since then, the team has grown steadily to 40 people and opened offices in Ljubljana, Slovenia.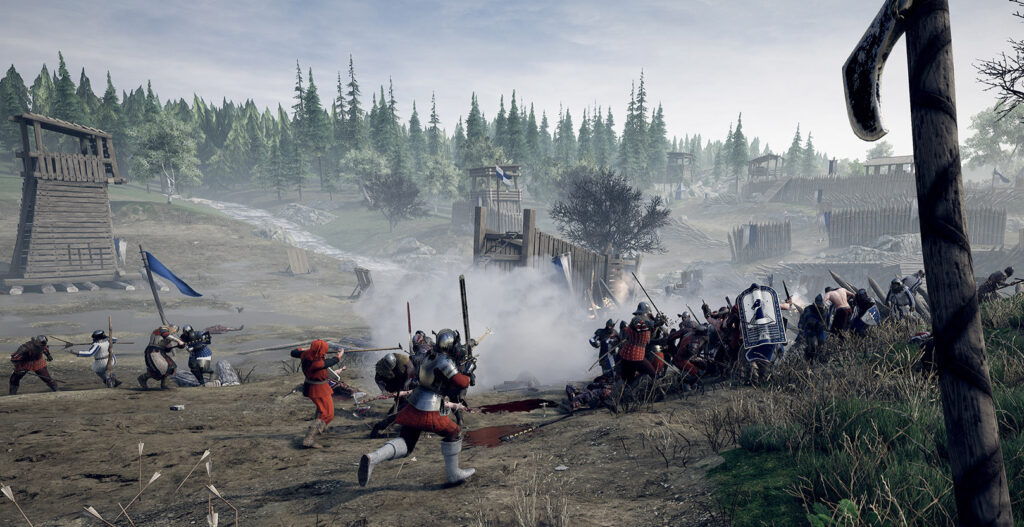 Even with the growing number of developers, the team strives for a collaborative approach, where every team member's opinion is heard and evaluated on their merits. "We believe in fostering an environment that encourages open communication and diverse perspectives and ideas", explains Dunn. "While we do have specific roles within the team, we value the input and ideas from everyone involved. This inclusive approach allows us to harness the collective creativity and expertise of our team members, resulting in a more well-rounded and engaging development cycle. However, you always need people who act as filters in the end, because random ideas do not mesh well together. It ultimately comes down to the ability to listen, distill and integrate ideas into a functioning whole that still feels cohesive."
Buffet of game modes
Having said that, Dunn feels that Mordhau could benefit from a narrower focus and maybe some trimming: "Mordhau launched as a sort of buffet of game modes, and we've only added more as we went. These wildly different ways of playing the game appealed to different, fragmented segments of the audience, and some were more popular than others. This made it really difficult to support all of them with additional content, and with each update there was always some part of the player base that felt left out."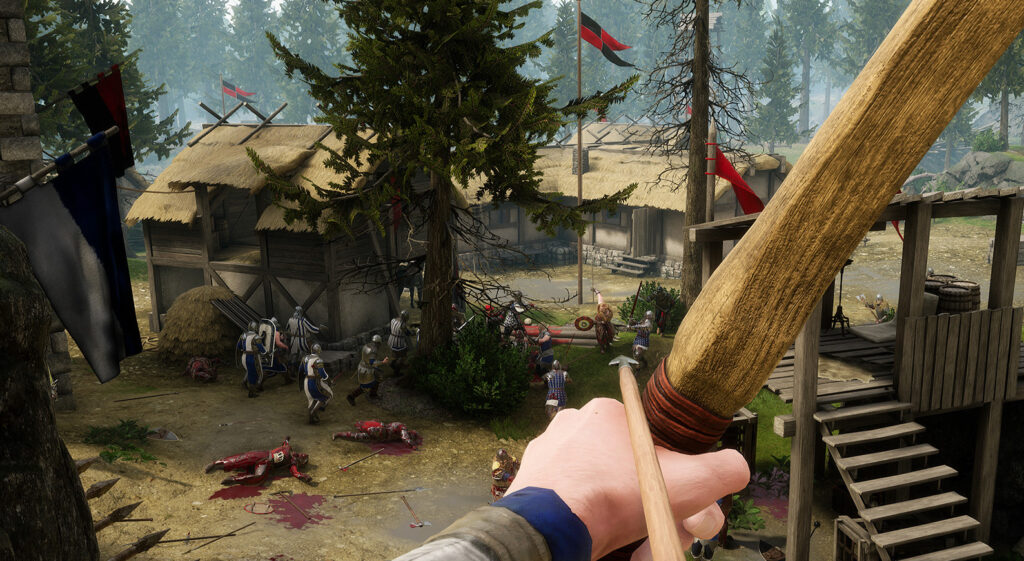 "Part of the reason for us choosing this strategy in the first place was that the first person slasher genre is sparsely populated as far as games go, and the pool of players is also not that big. So we didn't have the luxury of being a Battlefield or a Call of Duty, we had to be both and then some! Still, I feel we could've trimmed down more and been more focused, as we cast a really wide net at the moment."
Plans for a new IP
Mordhau has a really dedicated player base, and the dev team at Triternion wants to be there for them. "We hope that Mordhau continues to provide countless hours of entertainment and satisfaction to players around the world", says Dunn. "A big part of the game is allowing players to express their creativity through combat mechanics, character customization and all kinds of shenanigans on the battlefield. It really has taken on its own life of sorts."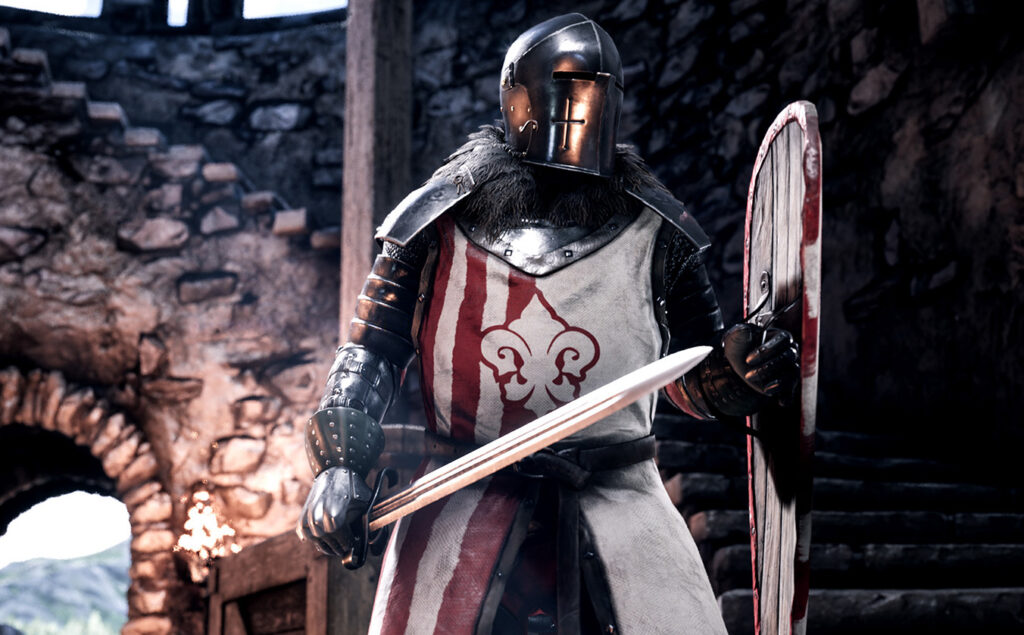 "We're hoping that the console players will also find joy in these activities, since due to console-only crossplay there will be a whole new playground for them to start fresh. The experience in Mordhau is really, really dependent on who you're up against, so we're curious to see what type of playstyles the console population will end up adopting free from the competition of mouse and keyboard."
Are there any plans for another IP from Triternion? Dunn, smiling: "Yes! … but nothing I can share right now. What I can say is that we're not going to follow up with a Mordhau sequel, at least not right away, but we'll reveal more when the time is right."