In the highly competitive world of Steam, developers and publishers face numerous challenges in gaining visibility and success. With algorithm changes, evolving marketing strategies, and the need to stand out among thousands of games, the path to success can be complex. Oscar Hogervorst is founder and CEO of Steam Data Suite, a data-driven tool designed to give users insight in the inner workings of Steam and help them make informed decisions and strategies.  
One of the core challenges for self-publishers is achieving visibility and representation within the Steam store. According to Steam Data Suite CEO Oscar Hogervorst, this breaks down into three key aspects: inclusion on different pages within Steam, the quality of references, and optimizing the store page itself. These factors play a crucial role in ensuring that a game reaches its target audience. "All of those things are about visibility, discoverability and how your game is represented within the store. But they all have their different characteristics that you want to look at to make sure that you're doing the right things."
Measuring Success and Improvement
When it comes to evaluating the success or improvement of changes made to a store page, Hogervorst suggests analyzing metrics such as views, hits, and conversion rates. These metrics help gauge the effectiveness of modifications and identify whether they contribute to increased conversion and lead to desired outcomes, such as more wishlists and higher sales.
He highlights the importance of tracking conversion rates, stating, "Having just a lot of visibility is not the goal in and of itself." It is crucial to ensure that increased visibility translates into meaningful actions, such as click-throughs and sales. For larger releases, the click-through rate tends to be lower due to diminishing returns, while smaller games with less visibility may see higher conversion rates.
Addressing Demographics and Analytics
While data on audience demographics such as age, gender, and country is not directly provided by Steam, Steam Data Suite users can gather insights based on sales, platform, and pricing data. These insights can help publishers make informed decisions regarding their target markets and optimize their approach accordingly.

One common mistake observed among self-publishers, particularly smaller companies, is treating the store page setup as a one-time exercise. Hogervorst emphasizes the importance of iteration and continuous improvement. By making regular changes to store pages, such as modifying descriptions, images, and videos, publishers can gradually optimize their presence and drive better results over time.
Finding the Right Focus
A key suggestion for publishers is to invest time in identifying the most impactful areas for optimization. This involves assessing their current performance and identifying areas where they are underperforming or excelling. By understanding where to prioritize their efforts, publishers can make the most effective use of their time and resources.
How much time should a team dedicate to store page updates? Hogervorst suggests: "In theory, if a developer or publisher updates their store page once a month, that should be sufficient time for iterating the page." However, he stresses the need to focus on making actual changes and analyzing the results. Striking the right balance between marketing and game development is crucial, ensuring a unique and marketable product.
Iterating Store Pages
The process of updating store pages is an ongoing endeavor rather than a one-time task. Hogervorst advises developers to avoid waiting until the game's completion before considering store page optimization, stating: "Try to think of it more as an ongoing thing. It will take some iteration to find the proper fit between your game proposition and what people are actually looking for." Early implementation of store pages allows developers to gather wish lists. However, finding out what to expect of wishlists conversion to sales remains a challenge, as Hogervorst acknowledges, "That's the puzzle that even we haven't cracked."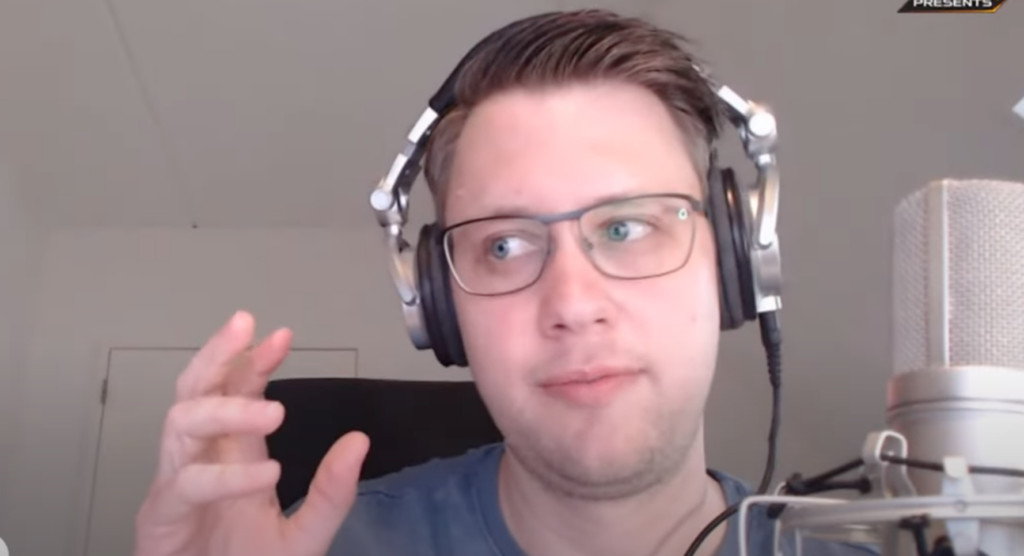 When it comes to driving traffic to store pages, various channels play a role. He mentions that free exposure, such as a popular streamer recommending a game, can be a significant boost. Additionally, he suggests using platforms like Reddit and TikTok to advertise smaller games effectively. However, to reach a broader audience, utilizing platforms like Facebook, Google, and YouTube becomes essential. Hogervorst also points out the growing trend of acquiring users from outside Steam, emphasizing the need to explore different platforms and approach potential gamers there.
Compelling reasons to purchase
Maintaining long-term success on Steam requires continual updates and community engagement. Hogervorst explains, "Steam offers unique opportunities for developers to communicate with players through community features." He advises developers to leverage these features to their advantage, keeping their games at the forefront of players' minds by effectively articulating updates and providing compelling reasons for them to revisit or purchase the game.
"Data should not be the sole basis for decision-making, nor should it hinder artistic freedom", said Hogervorst. He suggests using data to inform decisions while appreciating the artistic vision of the game. Additionally, he encourages developers to analyze competitors and explore optimization possibilities, as these can serve as sources of creativity and inspiration.
Check out the entire conversation on the IndieGameBusiness podcast