Wikkl Works, a Netherlands-based game studio, is working hard on the climbing game New Heights. The project aims to deliver a realistic climbing experience, captivating both climbing enthusiasts and gamers alike. The 5 person studio, founded by Guido Boogaard and Finn van der Heide, created a climbing system that mirrors the intricacies of real-life climbing. By using photogrammetry the game offers real life locations like famous rock faces or even well known landmarks. 
The idea for New Heights emerged as a personal prototype, driven by the desire to create a game focused on exploration rather than violence. Drawing inspiration from their own experiences in bouldering, the team sought to incorporate the exhilarating mechanics of climbing into the game. Boogaard's passion for climbing led them to develop an elaborate climbing system that closely resembled the real-life experience.
"We often do bouldering together with the team, so we had a pretty good grasp on how to make this climbing system more elaborate than normal", Boogaard explains. "A lot of work went into the climbing system, when we suddenly realized that we had a pretty accurate and generic climbing system! Then we got the idea to scan real world cliffs and mountains into the game using photogrammetry. There would be an almost infinite amount of awesome content. This game could become the ultimate digital climbing game platform, where people can upload their own models, create boulder problems, try out climbing locations before traveling and more."
Intricate mechanics
The dev team faced two major challenges when translating the physical act of climbing to gameplay mechanics: replicating the intricate mechanics of grip, support, weight, and motion, and ensuring user-friendliness. To strike a balance, the team aimed to automate as much of the body movements as possible while retaining the meaningful choices that players make while climbing.
"Everything that's in your muscle memory in real life should be automated in the game", says Boogaard. "That means your character can be controlled with a normal joystick or keyboard controls, while the game calculates the stability of your position based on various factors, such as hold directions, positions relative to your center of mass, and more."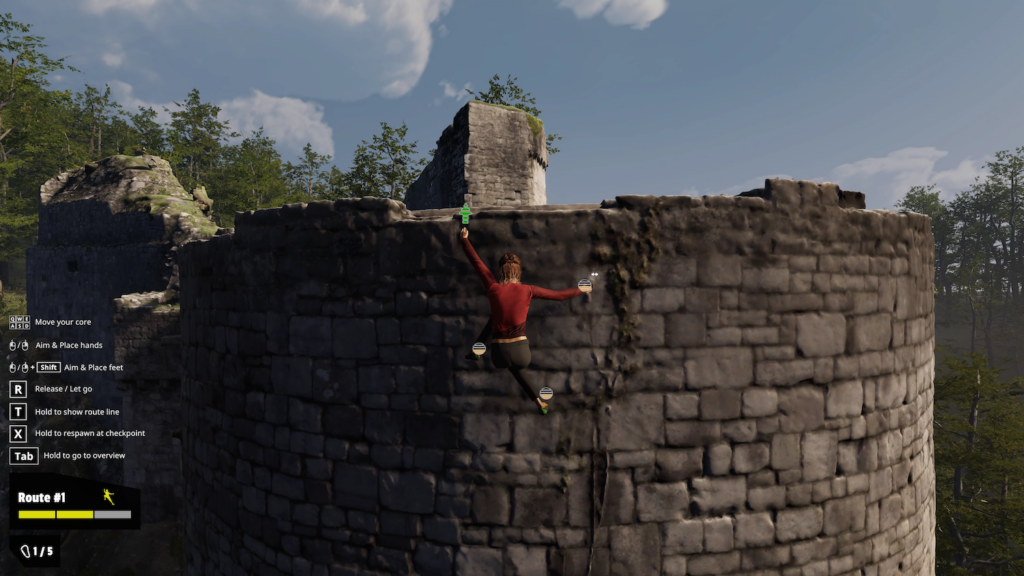 "We went from animation based to animation with inverse kinematics (IK), to fully IK based, to ragdoll based, guided by IK and minor animations. We are still very happy with this choice, because although ragdoll physics are very hard to control, we have found a way to tame it and really add subtleties that make the game really feel like climbing." The team keeps constantly refining the climbing system in close collaboration with (professional) climbers.
Famous rock faces
One of the most remarkable aspects of New Heights is the use of photogrammetry, the technique that allows the team to scan real-world cliffs and mountains into the game. This approach not only offers an almost infinite amount of content but also allows players to climb famous rock faces, buildings, and even landmarks in their own cities.
Boogaard elaborates on the advantages of photogrammetry, stating, "Nature is just much better at creating beautiful rocks than us. It creates awesome content that is often better than handcrafted. Additionally, it allows players to explore real locations in the game, making it a truly immersive experience."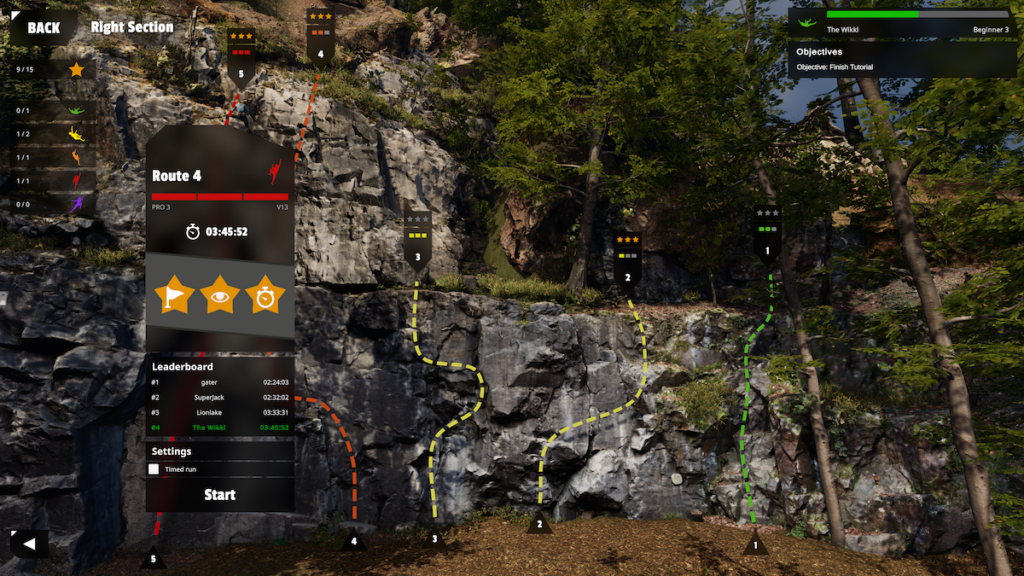 While the process of scanning locations using photogrammetry went smoothly for most sites, the team encountered challenges when attempting to scan the largest rock face in the Belgian Ardennes. "We underestimated the difficulties that come with scale when we tried to scan Al Lègne at Freÿr", says Boogaard. "While the first locations took some weeks to fine tune, Al Lègne just kept going wrong. Stuff like gaps, added geometry that just doesn't exist, superduper long processing times and crashing computers. It's so bad that we even decided that we have to redo the scanning work for it soon. We are on track though, and when we have Al Lègne, it will be glorious."
Standing on desks
Developing New Heights posed several significant challenges, including refining the climbing system, creating intuitive climbing controls, and perfecting the photogrammetry workflow. Of these, the climbing system proved to be the most demanding task. To continuously improve the climbing system and make it more realistic while maintaining an enjoyable gameplay experience, the team engages in discussions with playtesters, climbers, and programmers. "We have beautiful discussions at the office, making all kinds of weird movements, pulling and pushing and sometimes even standing on our desks to discuss very specific situations. It's fun!"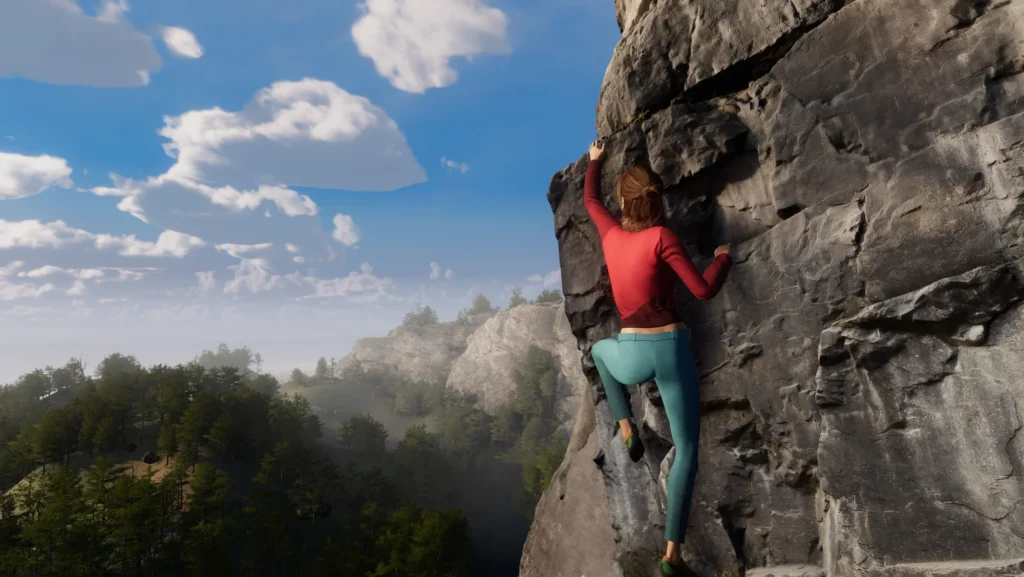 Throughout the development process, the team at Wikkl Works faced concerns about the niche appeal of their climbing-focused game. "But we probed and playtested, and we pulled through without changing course to a climbing-inspired arcade game", says Boogaard. "Now we see a lot of positive comments and people who appreciate that we created this experimental game. We add value to climbers, but also even gamers who have no affinity with climbing in real life."
Explore crags
Wikkl Works has high hopes for New Heights, envisioning it as the ultimate climbing game platform where players can explore crags from around the world, upload their own boulders, and create technical routes for others to enjoy. Boogaard: "It was our idea to create an excellent game for interested people, not an okay one for everyone. It is great to see that it's working out so far."
Release date for New Heights is July 2023.