Top image: Marvel Strike Force by Scopely
This week Savvy Games Group, a subsidiary of the Saudi Arabian government's Public Investments Fund, announced that it agreed to purchase Scopely, a privately held mobile game publisher, for $4.9 billion. That makes it one of the largest acquisitions in the industry to date and puts it roughly between Activision Blizzard's $5.9 billion purchase of King Digital in 2015 and last year's acquisition of Bungie for $3.6 billion by Sony. It is also the fund's biggest spend so far, which is part of its $38 billion push into gaming.
As expected, consolidation in gaming continues well into 2023. Known for its free-to-play games like Yahtzee With Buddies, Stumble Guys, and Marvel Strike Force, Scopely raised a fantastic amount of money, which it used, in part, to grow through strategic acquisitions of FoxNext and GSN Games, a unit of Sony Group. In its series E round in 2020, the LA-based game maker raised $340 million at a $3.3 billion post-money valuation.
Futuristic city
The acquisition is part of a larger effort. PIF is funding the construction of Neom, a futuristic city, which it has earmarked as the region's first gaming hub, according to Bloomberg. Savvy Gaming previously acquired all of the non-publisher-owned esports tournament organizers ESL, FaceIt, and Vindex. The current transaction is a clear indication that is also building a content catalog.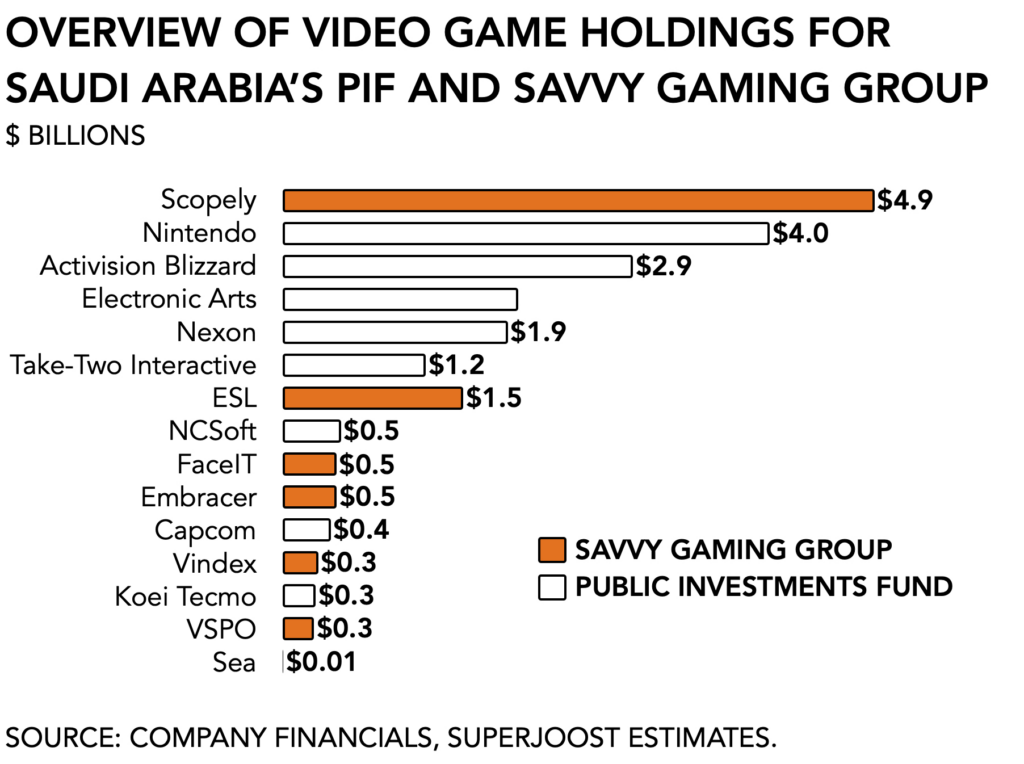 Across its portfolio of publicly traded stocks like Nintendo and Activision, and its holdings in private assets through its Savvy Gaming Group subsidiary, the Saudi Public Investments Fund currently holds $20.3 billion in video gaming assets globally.
$267 billion portfolio
The PIF equity portfolio has been growing, too. It currently holds $13.1 billion in publicly traded stock, totaling just 4.9 percent of its $267 billion portfolio. Compared to March last year, the value of PIF's game holdings, excluding Nintendo, has increased 9.3 percent, from $8.3 billion to $9.1 billion. Nexon and Take-Two Interactive were the biggest contributors with a value increase of +27% and 19%, respectively.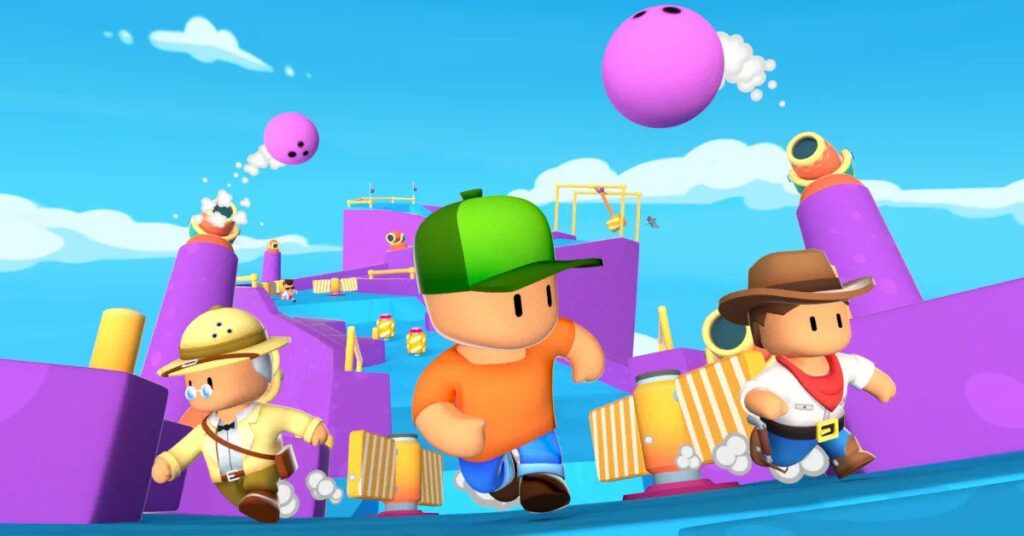 Not everyone is equally excited. Among my investment bankers friends, I'm told, some fundraising game makers have expressly stated wanting nothing to do with the Saudis due to the country's track record on human rights violations. It is an opinion shared in other entertainment categories and it got pro-golfer Phil Mickelson in hot water. Claiming the moral high ground when others take Saudi Arabia's oil money does feel a bit trite, however, as long as China, home to the world's largest publishers, openly supports Russia in its war against Ukraine. But I welcome this newfound attention for geopolitics as it plays out in gaming.
Saudi growth spurt
Nevertheless, the Saudi growth spurt is well underway. The PIF has so far deployed about half of the $38 billion it earmarked for interactive entertainment, leaving it plenty of runway. Niko Partners calls Saudi Arabia "the gaming powerhouse of the region", and the Boston Consulting Group forecasts the country's gaming market to total $6.8 billion by 2030.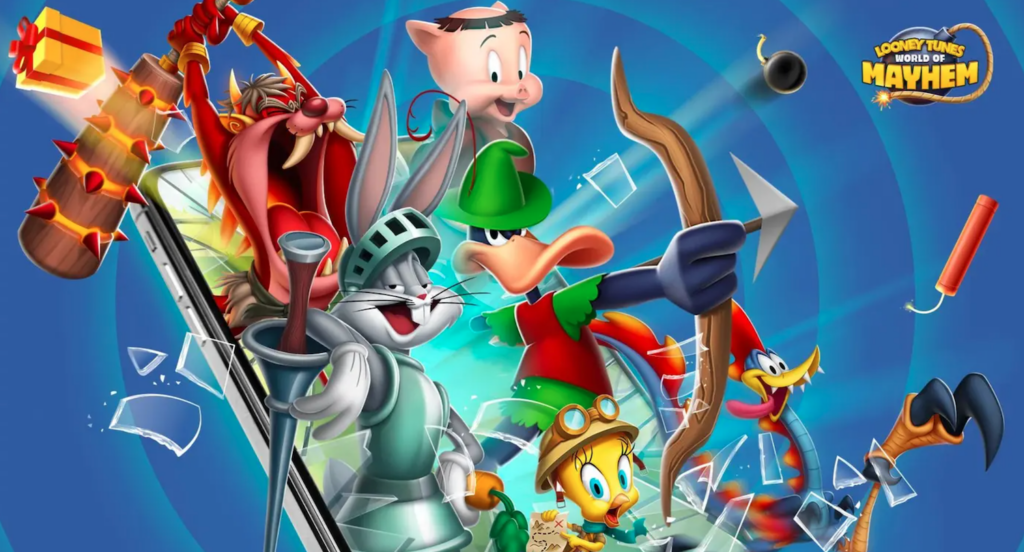 My take: I'm told the Saudis are smart and discerning investors. It is remarkable how many contacts in my network have been flying to the middle east for business over the last few years, and I don't expect that momentum to die down. PIF and Savvy have managed to grow their investments handsomely and are in a position to buy up assets at competitive valuations. It is the kind of domestic investment push that European governments can only dream of. After mobile gaming and digitalization redistributed the geography of the global games market, we now enter the next phase in which interactive entertainment matures as a mainstream pastime. That means new markets and new masters.