This week's release of Hogwarts Legacy by Warner Bros. is expected to become one of the biggest titles of the year. Based on the popular franchise, the game features an open world set in the 1800s as a prequel roughly two centuries before the arrival of the orphaned boy wizard. 
Early commercial indicators have been particularly strong, including its ranking as the top pre-order on Steam for the past several weeks, a top-seller on Epic Game Store, the best-selling title for PS5 and Xbox Series X on Amazon, and almost 1.3 million concurrent viewers of the early Collector's Edition on Twitch. Awarded the title of "Most Anticipated Title" at the Game Awards, Hogwarts Legacy is expected to sell over 10 million copies.
Deeply problematic
Speaking to my students last week, it was clear that for many of them, Harry Potter was an important book series growing up. Reading the books at a young age, they now feel conflicted about wanting to play the new game in light of J.K. Rowling's politics. The inevitable conflation of an artist and their art can be deeply problematic when the two can speak to us so differently. 
Warner Bros. was quick to announce that J.K. Rowling has had no involvement in the game's development. But what's perhaps different here is the fact that, unlike other historic examples (Richard Wagner, Pablo Picasso, Walt Disney) , J.K. Rowling is a woman. Specifically, she is an incredibly rich white woman. As a fantasy writer who managed to dream up a universe filled with mythical creatures and magic where an orphaned boy finds his destiny, she could have chosen to champion those that have a difficult time finding acceptance in the real world. But didn't.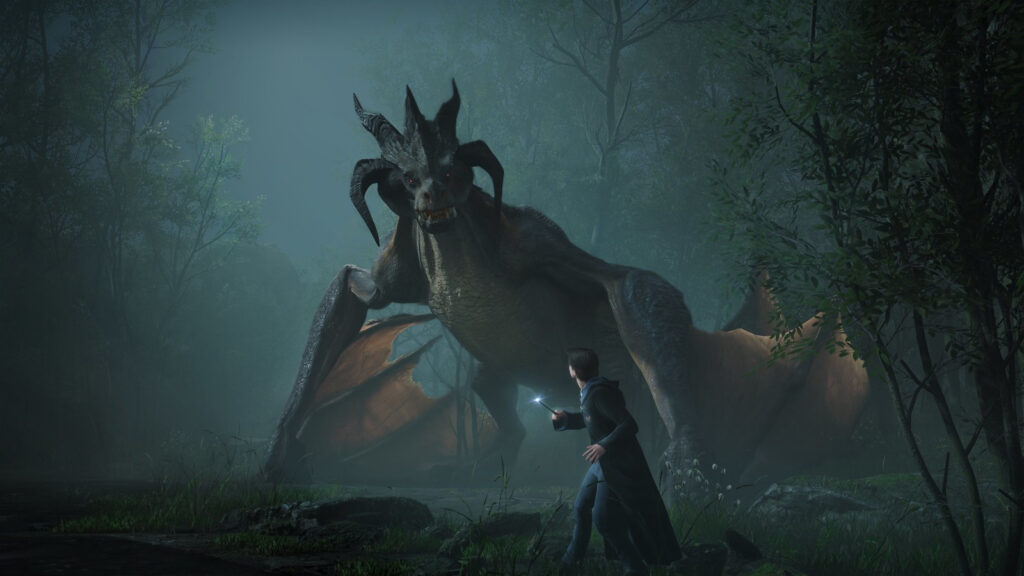 More diverse games industry
You can guess where it goes from here. In the broader context of algorithmically governed news and information, media outlets are having a field day, arguing that "computer gamers and fan fiction people are not always the most grounded in reality." Lovely. Never mind that, as I reported last week, the games industry is slowly but demonstrably becoming more diverse, as a recent study found that 5 percent of game developers identify as non-binary, even when other categories barely take note.
50 million copies
Since 2001 there have been many different video game adaptations based on the books which have sold a cumulative total of over 50 million copies across platforms. Standout releases include Harry Potter and the Philosopher's Stone (2001) with 12 million units, Lego Harry Potter: Years 1-4 (2010) with 8.5 million copies, and Chamber of Secrets (2002) with 8 million. Leveraging the franchise is not a fail-safe, however, as Niantic Labs discovered in 2019 when its Wizards Unite adaptation did not live up to expectations.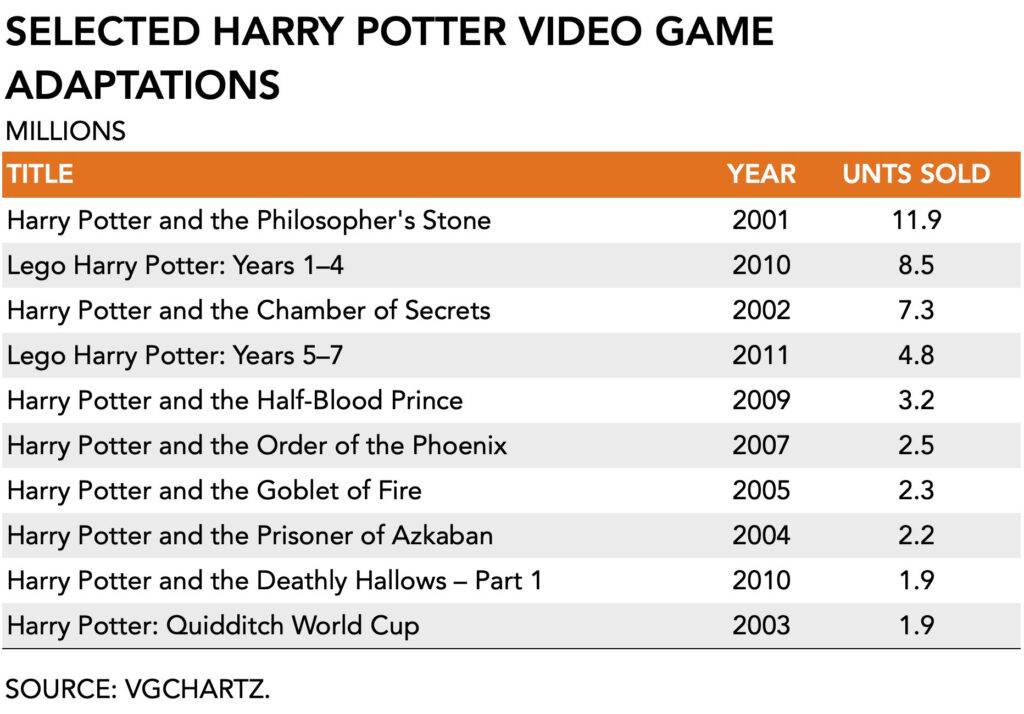 The current release however looks to be a boon for Warner Bros. against a background of large publishers having a more difficult time with reduced consumer spending and a more costly marketing environment. Recent earnings from EA, Microsoft, and Sony have evidenced a broader weakness in video game spending. Despite its multiple delays and drawn-out marketing campaign, the release of Hogwarts Legacy is a textbook example of risk mitigation against classic publisher anxieties such as capital-intensive development and demand uncertainty. But several risk factors remain. 
Absence of multi-player
First, the absence of a multi-player component seems strategically odd. The game offers an open-world, single-player campaign that can take up to 80 hours to complete with side quests and collectibles. But the lack of a strong social aspect goes against contemporary consumer behavior, as especially younger audiences (18 to 34 years old) show a strong preference (48 percent) for multiplayer gameplay over single-player experiences. By comparison, Grand Theft Auto 5 was wildly successful as a stand-alone premium title, but its commercial and cultural acclaim vastly expanded once Rockstar turned on the online multiplayer component. Adding a similar feature to Hogwarts Legacy would seem obvious.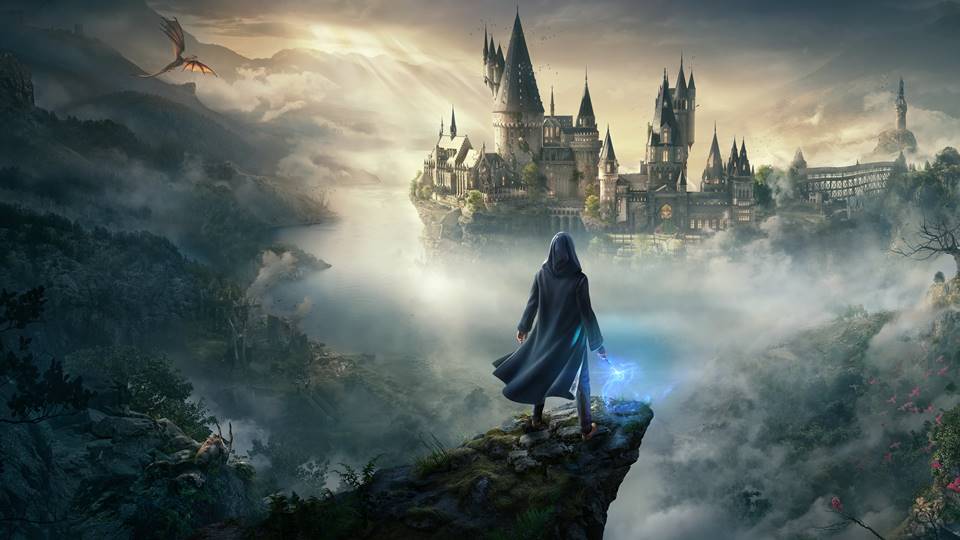 Tainted franchise
The cultural drag that accompanies the release is a second risk factor. J.K. Rowling, the author of the initial Harry Potter series, has made several comments that multiple trans and gay rights advocates perceived as harmful. There are several examples, which I don't wish to repeat here. Among them, the writer tweeted in support of anti-gay, anti-trans, anti-abortion Catholic activist Caroline Farrow. It has tainted the franchise.
In spite of these concerns, however, early sales suggest that the boycott has mostly accomplished broader awareness of the title, allowing it to go viral on social media and leading to more sales. According to SteamDB, there was a peak of 489,139 people playing the game concurrently. Some legacy, indeed.