In the weird and wonderful world of video games it's mostly up to the indies to break conventions and explore the boundaries of the medium. Still, only a few games really dare to travel beyond the realms of realism and challenge all of our senses. Like the hallucinant visuals of The Cabbage Effect by Brazilian indie duo (and couple) Ninja Garage.  
Rafaella Ryon and Dinart Filho describe their game as a '3D cartoon-pop-surrealistic twin-stick shooter on procedurally generated stages that takes place in an apocalyptic narrative'. That's an accurate description, sure. But it doesn't really prepare you for the explosion of creativity that is The Cabbage Effect. Best to check out the trailer before we move on. 
For Ryon and Filho this game is a labor of love. The duo met at university in 2001 when they both studied Art and Media. They hit it off and have been together ever since. "We've done a lot of things together", says Ryon. "We've filmed short movies, animated shorts, commercials, game assets and we've been trying to make our own games since 2003." Mostly that meant small game jam games, some abandoned projects and many different demos that all lead to The Cabbage Effect.  
Bloodthirsty mushrooms
In order to free up time to make the game, the pair had to save money for almost 15 years. "These last 15 years have been very difficult", says Ryon. "We needed the support of our family at times. We practically had to put our social life on hold when money was tight but we don't regret it, not totally. At least not yet."
The visual style of The Cabbage Effect can best be described as chaotic and wild. Players are constantly caught off guard by what the game is throwing at them at any time. You could be bouncing wobbly pastries in one level and battling zombie knitwear in another. Kill bloodthirsty mushrooms in one black and white world while kicking blocky dragon's ass in the next. This mixture of styles, techniques and visuals make the game highly unpredictable and a joy to behold.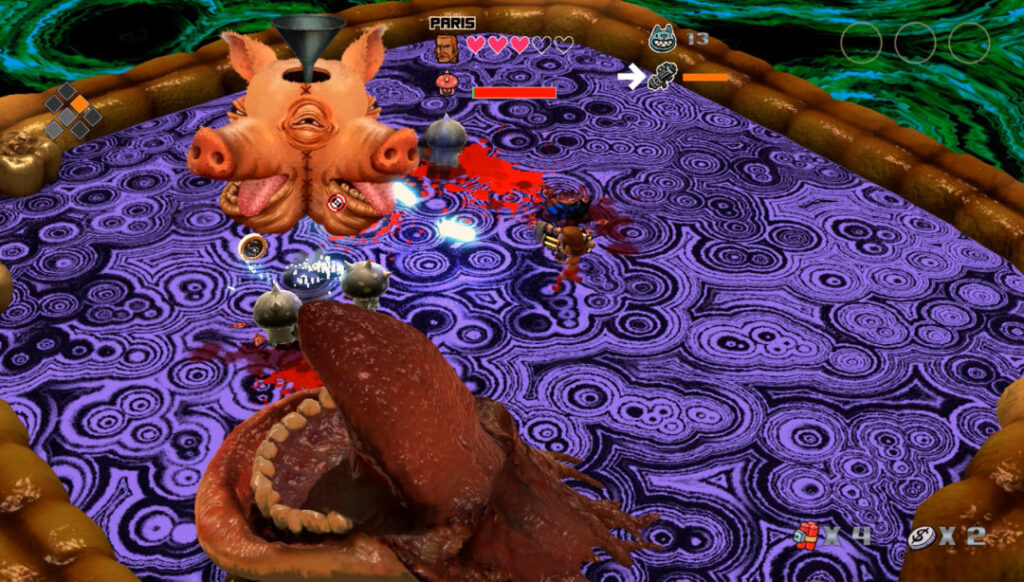 Mixing techniques
"We are both familiar with different artistic disciplines, both traditional and digital art, from very different genres. Mixing techniques in the same visual piece as a narrative element felt like a natural path" , says Dinart Filho. "Creation usually starts from a general idea that goes through revisions. Once it's done we pick it up at a later time and rework it if we feel that's what it needs."
Filho describes the way his partner works: "Rafaella thinks and expresses herself predominantly through visual means. Her ideas come in the form of a simply sketched version of a complex situation. Usually it's a mashup of antagonistic things that have a plot twist in themselves."
Ryon describes the way her partner works: "Dinart usually has complicated ideas without a direct link between the components. It's like a nightmare after a binge, so he tries to assemble the fragments by force."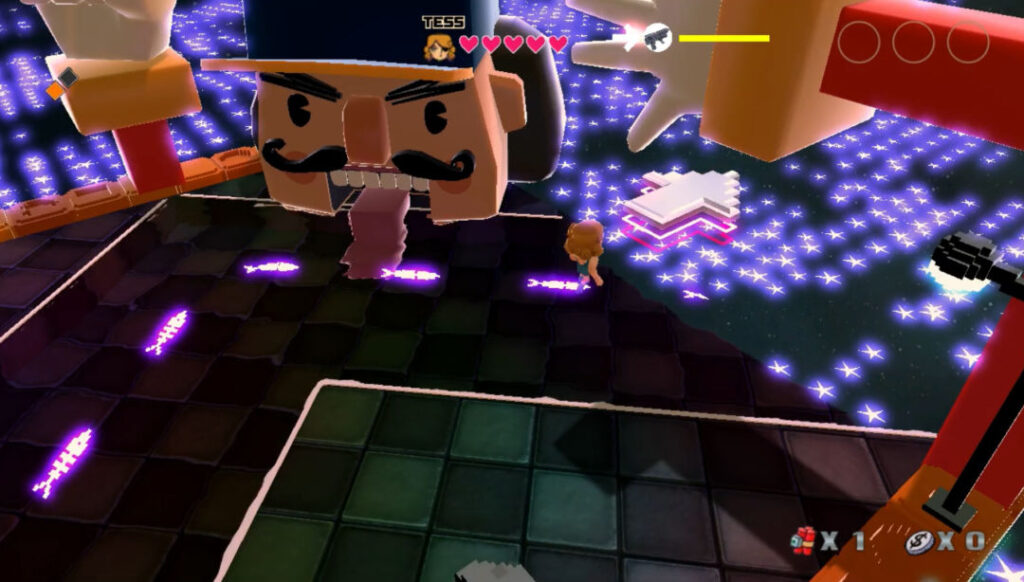 Audiovisual experimentation
About who does what in the execution: "Both do 3D, both animate, both do 2D, but Rafaella is more 'senior' in the execution of drawings, textures and 3D sculpture. Dinart does all the coding and is the 'senior' in everything that is more technical, like working on the game engine, character rigs, programming, shaders and game design"
The game went through different stages as time progressed and became more chaotic and surreal. "We just love to experiment! This is something that we have always done and apparently will always do, audiovisual experimentation", says Filho. "Communication noise is part of the game's narrative style and as the game's narrative is mostly non-verbal, surrendering to the absurd made more and more sense as the project was being developed."
Pile of bodies
At the moment, development on the game is halted because money has run out and the pair is doing freelance jobs for income. They have talked to publishers for support but so far no luck. "When we talked to publishers about funding, the result was always the same. They don't even want to think about compensating us for what has already been done. I mean the game is almost ready and it has cost us basically everything that we had."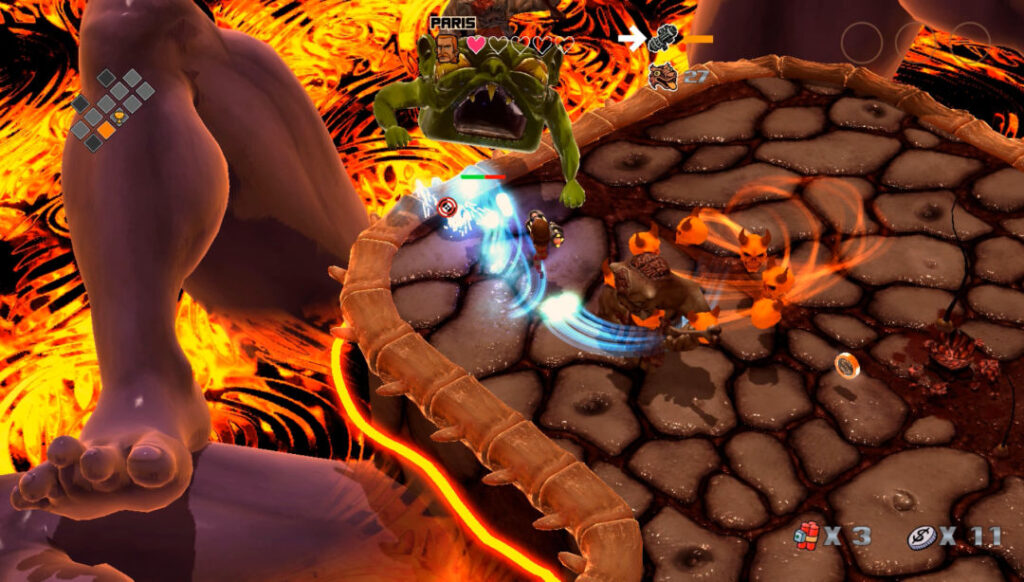 Dinart Filho is quick to add: "Don't get us wrong, we have no beef with publishers. We like them, they are friendly. They have a fun way of talking to us and we like to talk to them, eat chicken and drink beer. We love it when they come to chat and the faces they make when they see the pile of bodies of everyone who came before them making the exact same proposals."
A lifetime of making art
Although The Cabbage Effect is close to being finished, it's not clear when it will be released. "We really hope, with all our heart, to finish the game. So people will see everything we've learned in a lifetime of making art. There was a time we thought of this game as a way to change our lives, to get rich or something. But today, just finishing it and making it available out there, expressing ourselves, is already a rewarding idea."
You can wishlist The Cabbage Project here.