On this episode of the IndieGameBusiness podcast Jasper Cole, developer of Backpack Hero, talks about how to run an effective Kickstarter campaign. His Kickstarter campaign was a huge success, smashing the goal of $20 thousand by raising $200 thousand.
Cole credits a lot of the Kickstarters success to the fact that they had launched a free demo version of Backpack Hero on itch.io. "Everyone that was coming to the Kickstarter page could see that this was not just some fantasy, but that they could already play it themselves." It also showed the team there was a demand for more of this type of game. Streamers also helped simply by showcasing the game to a bigger audience. Cole reached out personally to ask for their help in getting the name out there. "Doing the Kickstarter campaign was by far the most valuable marketing tool we had at that time." 
Very foolish
The Kickstarter campaign turned out to be very successful. Backpack Hero smashed its own goal of $20 thousand by raising $200 thousand. The access to extra funds allowed them to be more ambitious with the game and the mechanics. The team now had the time and funds to take a step back and refine the experience. They created a more overall package rather than simply an exploration and item collecting adventure.
Cole shared a tip he learned the hard way: "I did not -very foolishly- set up a Steam page right at the beginning of the Kickstarter. I had never set up a Steam page before, I knew nothing about that." Other developers insisted he should do it and offered to help. "With the Kickstarter providing promotion for the game, people want a place where they can go for more information and add it to their wishlist. So, it is highly recommended you have a Steam page prepared prior to launching your Kickstarter."

Plushy main character
For the Kickstarter rewards the Backpack Hero – team settled on all digital rewards. "I really wanted a plushy of the main character, but it's very hard to tell how successful the campaign is going to be when you just set it up. The team went in with the expectation that people would like and support the game, but the amount of support was overwhelming. "We were surprised by how positive the reception was. You know, we ended up getting a lot more of those higher tiers. We sold out of every limited tier that we had." This shows that digital rewards can still be as enticing as physical rewards.
"There is no one size fits all"  says Cole when it comes to finding and reaching out to streamers to try and garner more attention for your title. The team really just researched streamers that played similar games no matter how small the similarity. Then they reached out through any social media they could find. Cole also said that a lot of the indie community is friendly and very supportive in helping to promote his own title. He hopes to be able to repay the favor in the future if anyone else needs help promoting. They didn't pay any of the streamers for their contributions. The only thing offered was an item being added for the streamer.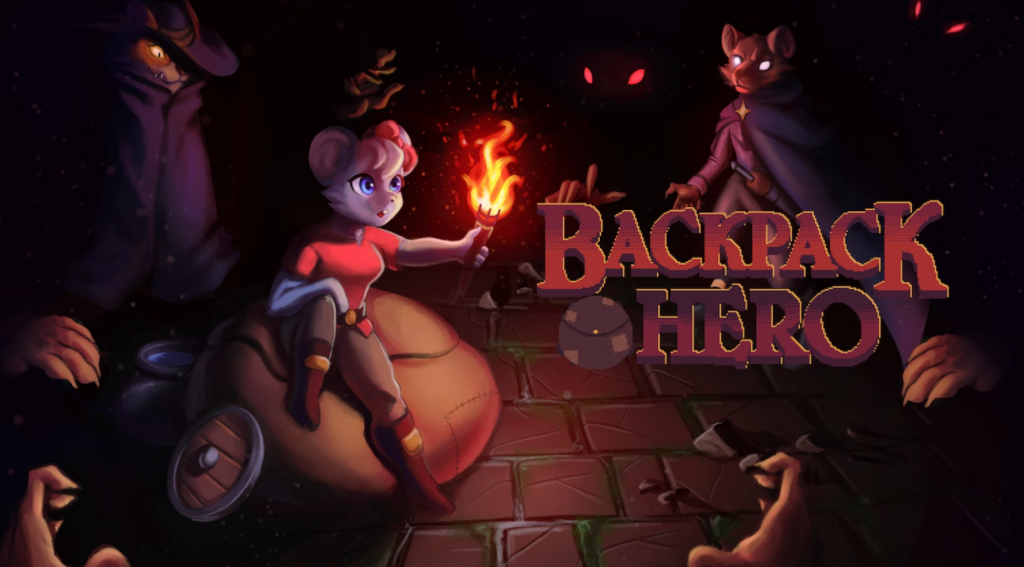 A Kickstarter campaign can be very beneficial for any title. It can even explode in ways you never expected, like it did for Cole's Backpack Hero. But, this kind of success isn't typical for every project on the platform. It is definitely not the norm! Making a successful Kickstarter takes a lot of work, preparation, and leaving your comfort zone. But if done correctly, it can reap major benefits. 
Key Takeaways:
Don't be afraid to try and gain any exposure possible. Cole had a demo on itch.io before launching the Kickstarter and had streamers help with promotion. Reach out to people and put a build out there. Let people get a taste of what you are offering in the full package.
Do not feel like you have to offer a bunch of high tier physical rewards. Kickstarter is unpredictable and there are plenty of horror stories of rewards going wrong. There is nothing wrong with following in Cole's style and offering all rewards as digital which obviously did not impact the success of the team's campaign.
Don't be afraid to reach out. The indie community is welcoming and everyone wants to see each other succeed. Reach out through any available channel you can for advice or to ask for some subtle promotion as long as you are prepared to offer the same in return.