This column was written right after the infamous 'fucking idiots' quote and the subsequent Twitter reaction.
When Unity merged with ironSource, Unity CEO John Riccitiello did an interview with Pocketgamer to tell more about the deal. When asked about the pushback from some developers on monetization his answer was: "It's a very small portion of the gaming industry that works that way, and some of these people are my favourite people in the world to fight with – they're the most beautiful and pure, brilliant people. They're also some of the biggest fucking idiots." As expected, this didn't go down well with the developer community.
To downplay his words, Riccitiello took to twitter with a statement: "Clickbait. Out of full context. Deeply sorry if what I said offended any game dev. Absolutely love the people that make games. Creative, hard work." So apparently he did use the words 'fucking idiots'. It was just taken out of context. Perhaps I'm a fucking idiot as well, but I cannot think of a context where calling someone a fucking idiot can't be seen as a negative. It sure as hell ain't the way to talk about people that you absolutely love.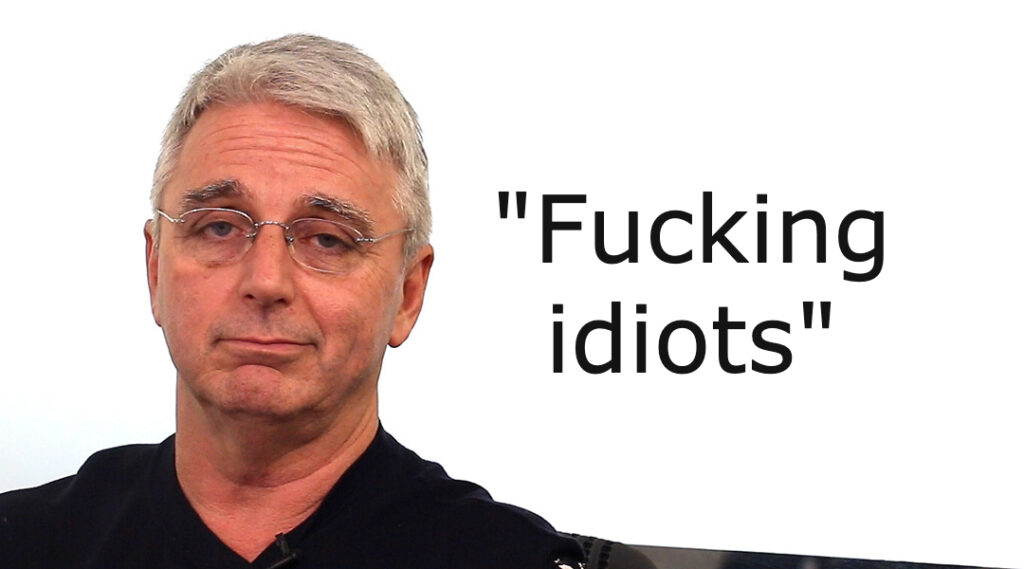 Ol' Boys Club
There were times where I would have chalked up Riccitiello's disdain to him being part of the ol' boys club. The grey haired 'leaders' of the industry who are guided by the bottom line. Who evaluate success by the amount of cold hard cash they make, without much consideration for the damage they do in the process. One day these dinosaurs would retire, and the industry would welcome a fresh generation of leaders. Leaders who run their companies with more empathy. Keeping check on the financial results, but also on the wellbeing of the workforce. 
At least, that's what I hoped. But it was wishful thinking, because the whole NFT discussion shows us that every era has people that are completely money driven. There were discussions on industry channels where some members of this generation called others losers, because the latter were not interested in NFT spoils. 
Respect the fucking idiots
Don't get me wrong. I have no problem with people who want to make lots of money. If Bobby Kotick would have been a good CEO, who takes care of the company and keeps its employees safe and happy, I wouldn't begrudge him his exhorbitant bonuses. If people need a lot of money to surround themselves with luxury, it's fine by me.
For some, being happy is tied to the amount of money they make. But other people have different needs, values and goals. They link happiness to different things. They don't measure success and accomplishment by what's in a bank account. And I want to work in an industry where there is room and respect for these 'fucking idiots' as well.