According to the latest research by Newzoo, the esports market will generate nearly $1.38 billion in revenues by the end of 2022. China will account for nearly a third of worldwide esports revenues. Southeast Asia, Central Southern Asia, and Latin America are the fastest-growing regions.
Nearly 60% of global esports revenues, $837.3 million, comes from sponsorship. In the coming years global revenues expect to exceed $1.86 billion, representing an annual growth rate of 13.4%. The esports market as a whole is looking to the blockchain to ripple away from relying on sponsorship revenues and directly monetizing and engaging fans.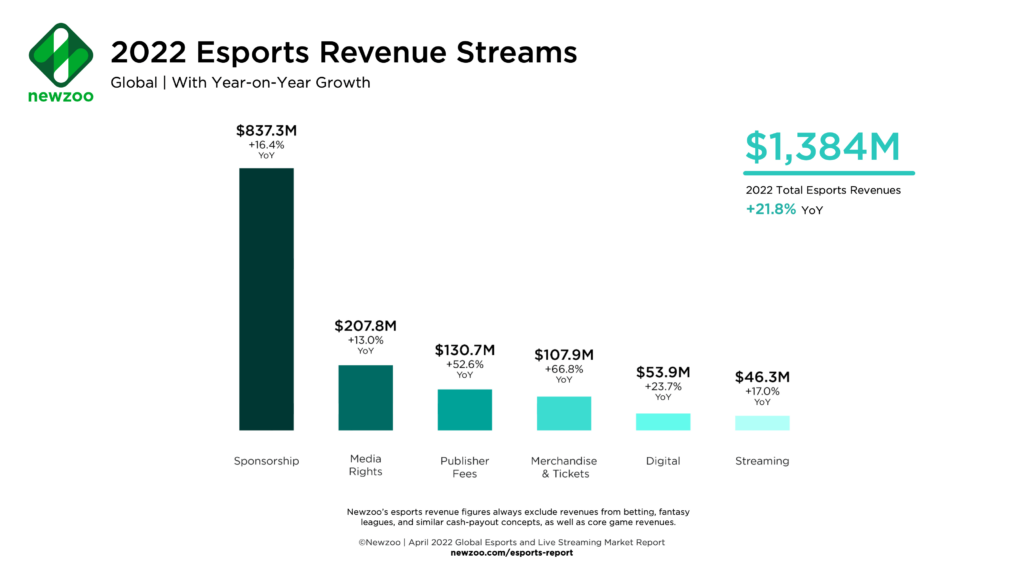 Mobile esports
Over the past few years esports is expanding into gaming's biggest and most lucrative segment: mobile. Brands outside the gaming sphere are testing the waters via mobile esports events, while esports organizations are jumping in to diversify their revenue streams. 
Esports operates at the intersection of competitive gaming and game-related live streaming. They are combining two of gaming's most important aspects: playing and watching. The number of esports enthusiasts -people who watch at least once a month- will reach 261 million globally in 2022, while the total audience will surpass 530 million.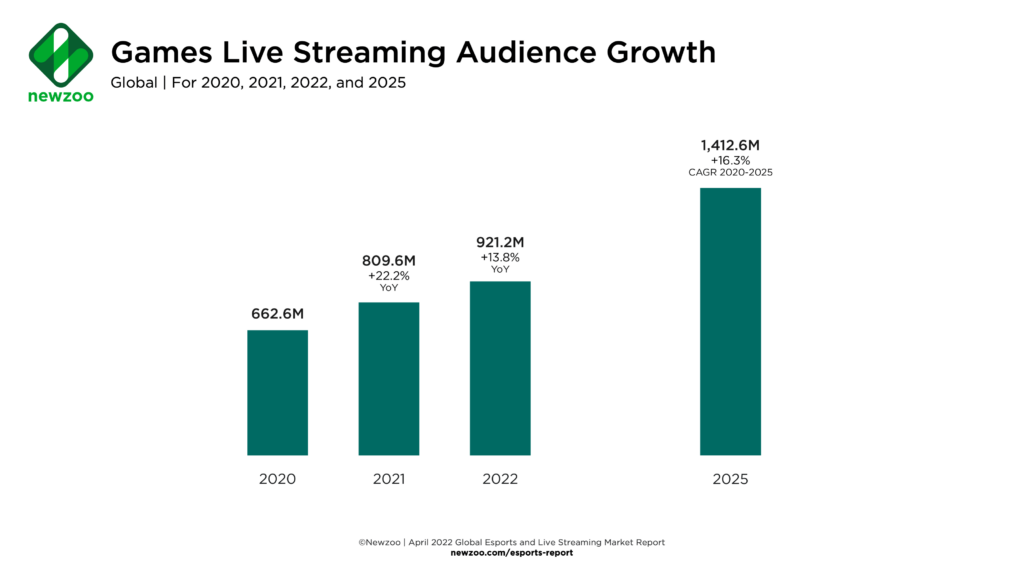 Twitch vs YouTube
The games live-streaming audience reached almost 810 million in 2021 and expect to grow to 1.41 billion by 2025. An annual increase of 16.3% from 2020 to 2025. Twitch was the most popular games live-streaming platform in the West in 2021, seeing a +26% year-on-year increase with nearly 20 billion live gaming hours watched. YouTube Gaming was the second largest, with 4.7 billion live gaming hours watched. 
Technology is creating deeper engagement and forming stronger bonds with enthusiasts. Esports organizations and publishers have introduced several technologies to enhance the fan experience—both in person at physical events and online on platforms like Twitch and YouTube. VR spectator modes, virtual reactions to simulate crowd chants, augmented reality and live chat integration saw impressive innovations during the pandemic period.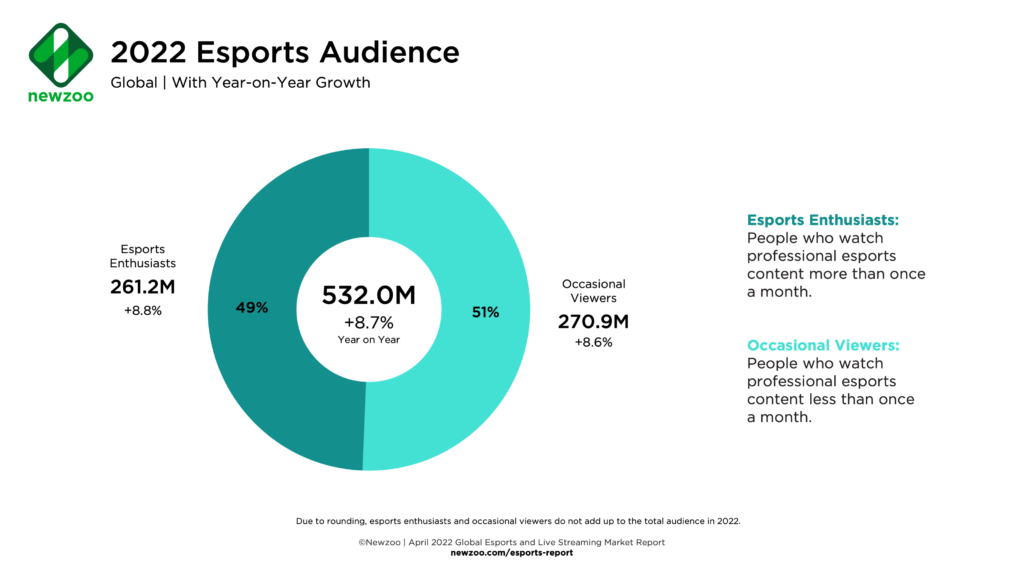 As physical events resume, online innovations have become permanent fixtures. Lessons learned will allow esports to lean more heavily on two solid pillars: physical events and digital experiences.