Disclosure: This article has been written as a part of a paid cooperation with GameHub Scandinavia.
Gamehubs and incubators in Denmark and Sweden joined forces to put the region's start-ups on the map. "People know GameHub Scandinavia is the real deal."
GameHub Scandinavia is making waves in the game community with several young affiliated studios delivering breakout titles recently. According to leading men Mikkel Fledelius Jensen and Magnus Ling (of Denmark and Sweden respectively) that comes as no surprise: "The Nordic countries have a strong tradition of being creative and with such an incredible talent pool we will continue to see great games coming out of this region."
One in eight
Sweden and Denmark have a lot in common. They share the same can-do mentality and are known worldwide for their innovative and creative design. Although the Swedish game industry is much larger (one in every eight games that is played worldwide is Swedish, thanks mainly to Minecraft and Candy Crush Saga), Danish games continue to impress too, with notable examples like Subway Surfers and Limbo. To join forces and form a single entity under the name of GameHub Scandinavia only felt natural.
With financial support from the EU Regional Development Fund, more specifically the Interreg ÖKS program, matched by money from the regions and the municipalities, Gamehubs and incubators in Denmark and Sweden established an intricate network of partners in the game industry. Linking together education, start-ups, developers, publishers and investors. Underlying goals are the creation of 100 new companies and 400 new jobs during the 3 years of this program.
GameHub Scandinavia aims to build a complete ecosystem where students, start-ups and seasoned professionals all work together and learn from each other. International cooperation only adds to the overall knowledgebase. Ling explains: "We're quite picky when it comes to accepting studios into our incubator and start-up program. We have to be that way because the market is a lot tougher than it was ten years ago."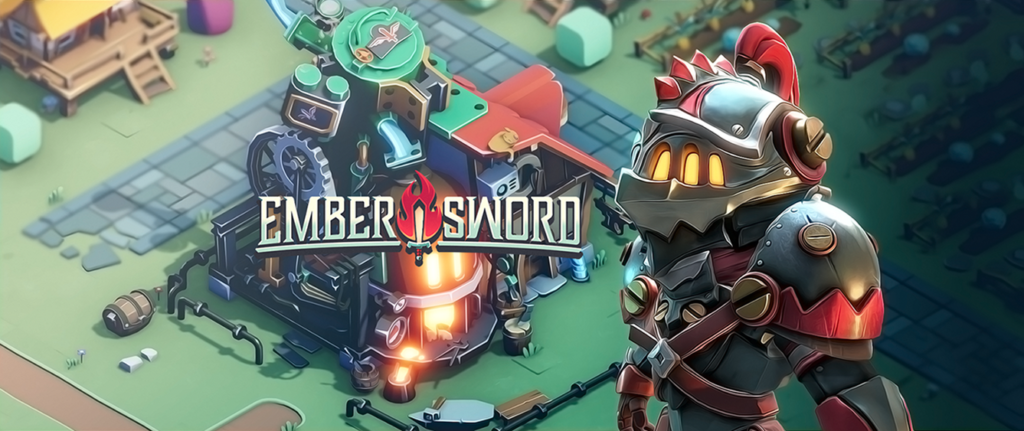 Success stories
A tough market also justifies the collaboration of the two counties in GameHub Scandinavia. "Regions outside Europe don't necessarily know what Sweden is or what Denmark is, and they don't really care that much. Actually the investors and publishers are just looking for good potential success stories, to be fed into their machinery. And successes are exactly what we can provide them with", says Ling.
Success stories like Ember Sword from Danish start-up Bright Star Studios. It's a MMORPG based on blockchain technology, which -among other things- means players can make real money by winning rare ingame items and trading them for real life (crypto) currency. Although the game is not coming out until 2022 a virtual land sale has already garnered much interest from gamers around the world, managing to sell out completely within 5 hours.
Jensen: "It's an impressive project in which GameHub Scandinavia had an important role to play. Our senior business developer acted as producer for over a year and our legal specialist made sure the rounds of investment went smoothly. So we provided a structure for the team to concentrate on the important stuff. They recently announced that LucasArts veteran Randy Breen has joined their team as an advisor."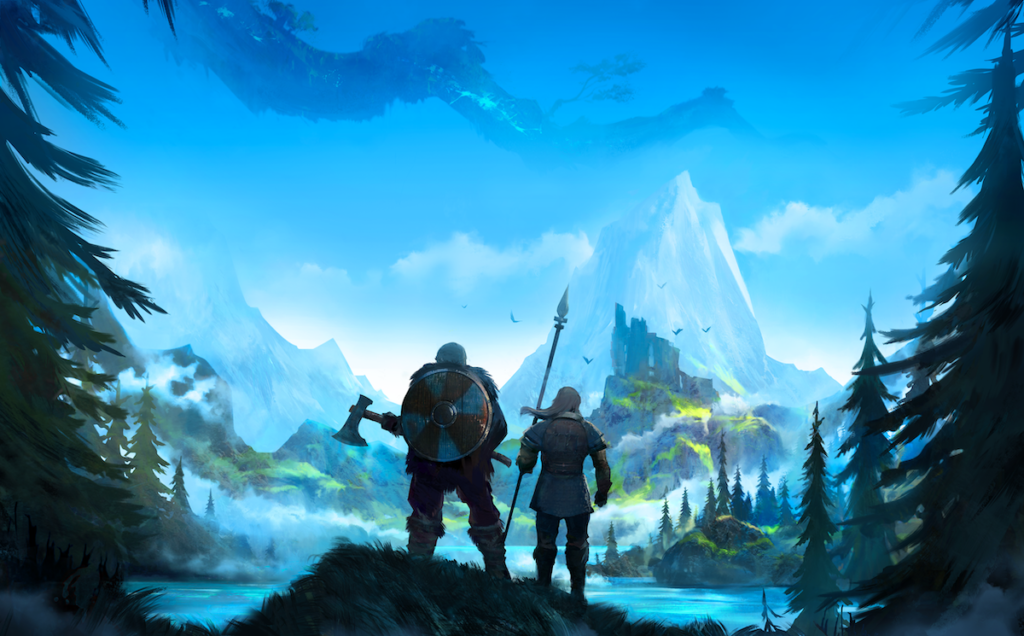 Valheim and goats
Or success stories from Sweden where a young team made a silly game during a game jam a couple of years ago. That game was Goat Simulator and it was an instant international hit. The studio Coffee Stain used some of the money to start their own publishing division and the rest for the development of their next big game Satisfactory.
Ling: "Now you can see how the ecosystem is actually working. They came into the incubation program as Skövde University Alumni and now they are reinvesting in our community. As a publisher they have released Deep Rock Galactic from Danish developer Ghost Ship Games and of course the immensely popular Valheim by fellow Swedes Iron Gate."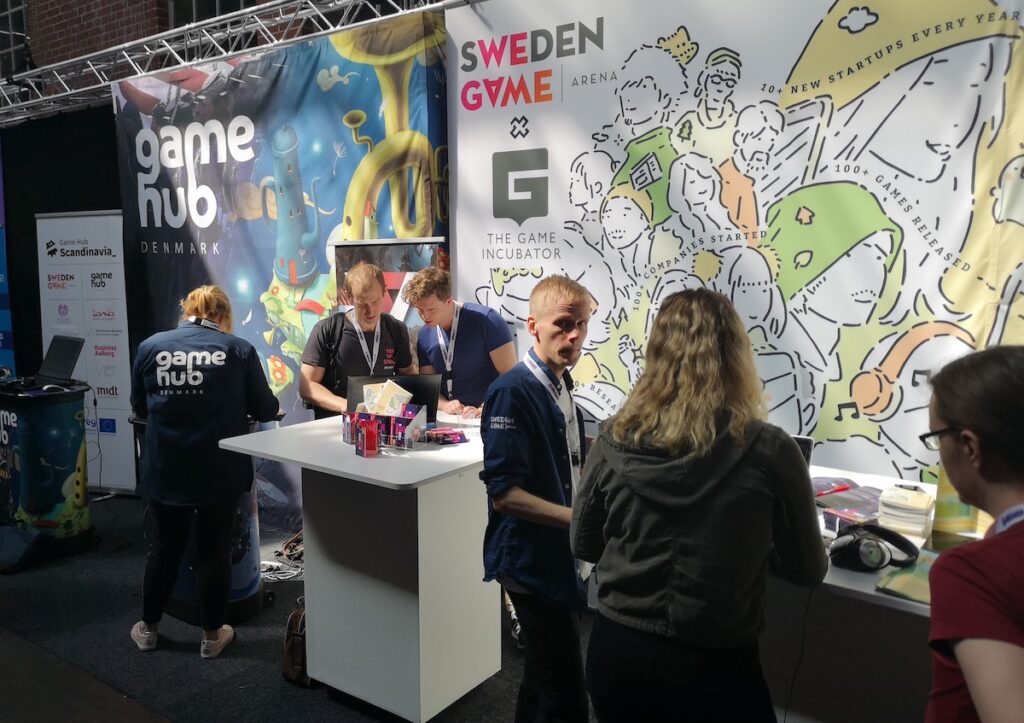 Asian Markets
With several game shows and matchmaking opportunities coming up in the next few months, GameHub Scandinavia is gearing up for a big push to bring Danish and Swedish companies in the crosshairs of venture capitalists and publishers. The Asian markets, especially China and Japan, have a special focus for Jensen and Ling. "It's a complex market to break into, but the business opportunities are endless."
Jensen emphasizes the importance of presenting the absolute best to potential business partners. That's why at the incubators all studios and projects go through a rigorous screening process. Jensen: "We are doing all the due diligence that needs to be done. Before we go out and present our talent you can be sure it has been curated."
"Yes, so when it's time for the big game – and matchmaking events later this year to attract publishing deals or investors' money, people see our brand and they know we're the real deal," says Ling. " We're not wasting your time because everything is carefully curated. We're confident to say that we offer quality."