Top image: Jonas Åkerlund for 30 years Dice
The Swedish games industry is booming according to the 2023 Industry Report by Dataspelbranschen, Sweden's trade association for video game companies. In 2022 Swedish game companies increased revenue by 13% to €3.1 billion, a new record. If we take in account all the subsidiaries abroad, the Swedish industry generated a revenue of €8.1 billion, an increase of 40% compared to the previous year. 
And the big numbers just keep on coming. In total, games made in Sweden have been downloaded nearly seven billion times. Based on download data, the report reaches the conclusion that at least every fourth person in the world has played a game created in Sweden.
Since the 90's
In December 2022 there were 939 active companies within game development – including 50 older companies that changed operations to game development. This is an increase of 20% compared to 2021. Almost half of all companies that exist today have been registered in the last five years and 16 have existed since the 90s.There are Swedish game studios spread over five continents and 59 countries.The industry employed a total of 8,445 people in Sweden and approximately 16,500 people in Swedish-owned companies abroad.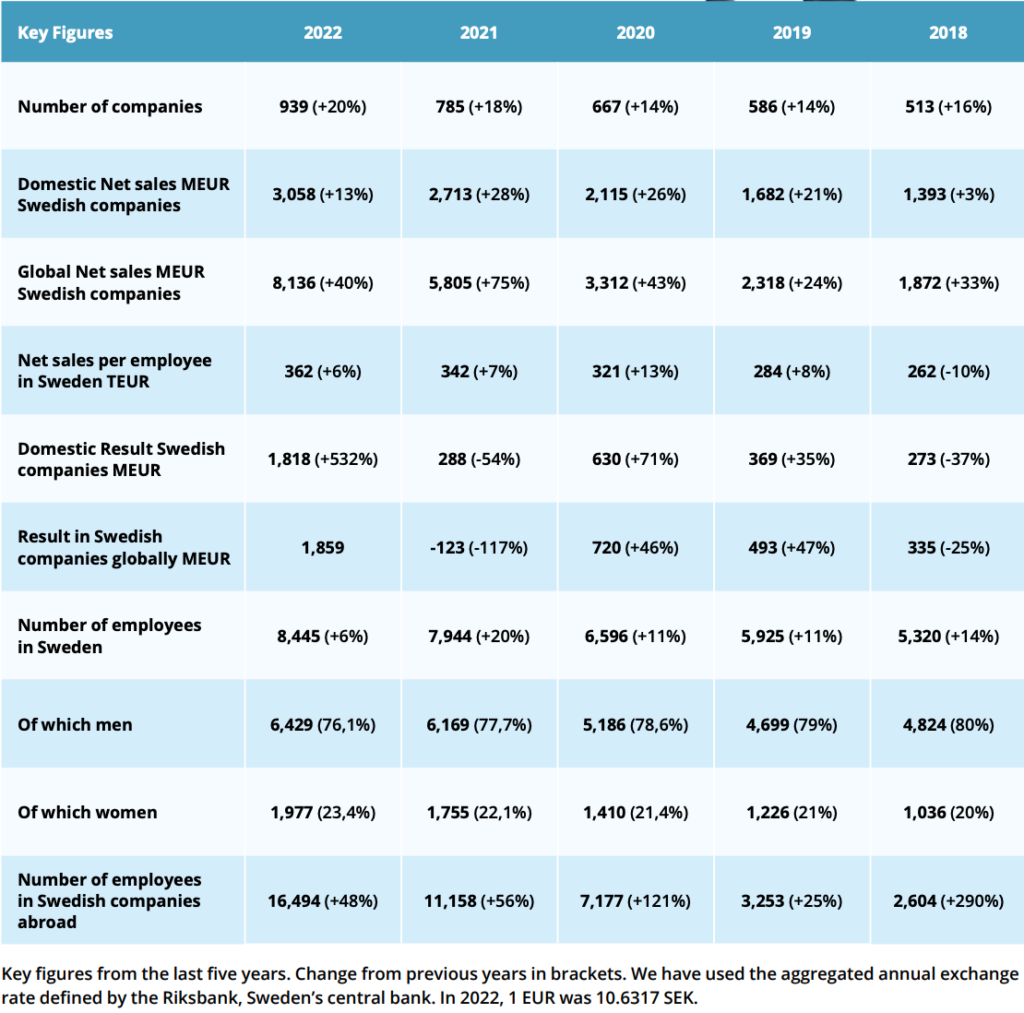 In 2012, a total of just under 300 women worked at game companies in Sweden. Ten years later, that number has increased to 1 977, which makes up a share of just over 23% of the entire industry. This year's statistics stand out, particularly about the gender distribution. Of the approximately 500 people who joined the industry, 44% were women. The year before, it was 26%.
Several billions
And, not always recognized as such, but nonetheless important, the majority of the Swedish game companies are profitable and the industry contributes several billions to the Swedish public treasury. Together, the ten most profitable companies paid about EUR 250 million in corporate taxes on their profits in 2022.