Tiny Baby Crown is a name that paints a picture of growth and graceful innocence. Inside this special South African studio run by all-female creators, you'll find Makhoba (Khadija) Kamogelo, also known as Kamo. A community manager and new game designer. She prides herself in creating a tribe around the award-winning studio's title Dungeon Crawler. A game filled with cute armoured babies on a brave mission to save their daycare from a goblin invasion. This idea was born from the joy of spending time with children at family gatherings and while babysitting.
Kamo's journey has been a thrilling ride. An adventure that began in the world of civil engineering, a path she chose but found to be a mismatch with her passion. Then, a dive into the competitive and ever-evolving world of makeup and fashion. Now, she's navigating the world of game development, where each day brings new challenges and exciting discoveries. Let's take a trip back memory lane and find out when the seed of game development was planted and how each part of Kamo's past adds up.
Street Fighter
When Kamo was around 6 to 10 years old, she and her siblings, a brother and a sister, would play lots of games together. One of those games was Street Fighter. Kamo remembers, "It was the biggest game back then. But I often wondered why there weren't more peaceful games. Why did they always have to be about fighting?" While Street Fighter was exciting, a few years later, this curiosity led her into the games industry because she wanted to change the storytelling. The aim was to bring gentler and more peaceful stories to games, sharing experiences that could touch the heart.
As Kamo continued to explore various video games, she stumbled upon a gem. "Monochroma was everything I'd ever wanted in a game. It captured the essence of being an older sibling. And stood out to me because of its storyline, its cinematic nature and how even though no words were said or story told, one could comprehend what was happening through the gameplay experience."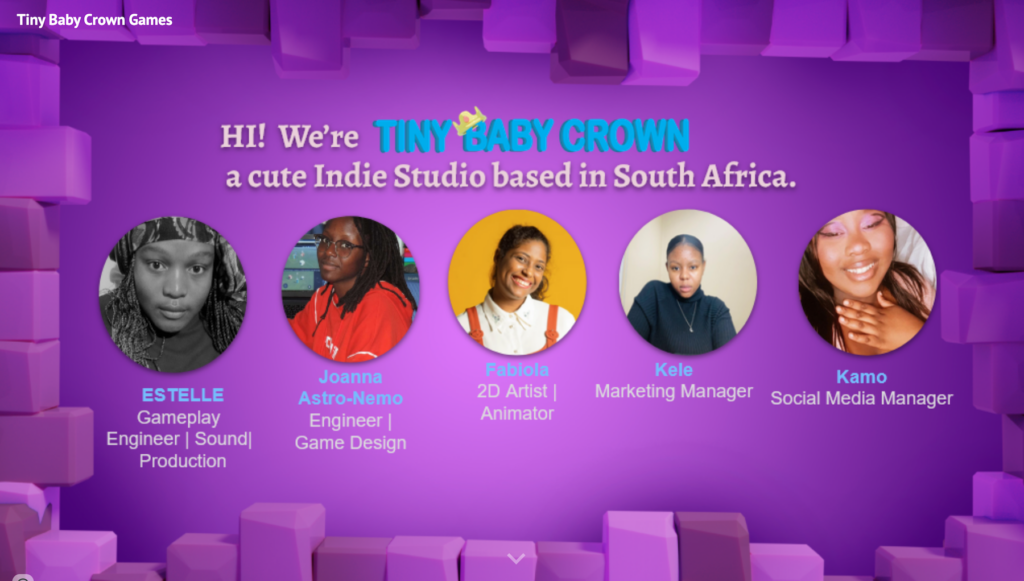 When it came to nurturing her creative side, Kamo faced a few hurdles. She explains, "Creativity ended the minute high school began, you had to do things a certain way and the only room for creativity was in writing English essays." Fortunately, Kamo had an affinity for storytelling. Even though high school limited creative outlets, her love for writing shone through. Today, her high school writing experience plays a part in the narratives she crafts in games.
Civil Engineering
After finishing high school, Kamo began studying civil engineering. "But I couldn't keep going. It didn't feel right for me," she confessed. That's when she actively started pursuing a career in video games. Estelle Makhoba, the founder of Tiny Baby Crown Games, introduced Kamo to the video games world. Kamo appreciates Estelle, saying, "She was my guide and support as I took a big leap in my career. She's been with me every step of the way as I try to build a career in this industry." Kamo started in marketing, and she adds, "Everyone here gave me a warm welcome, and I'm grateful for it."
Shifting gears to the challenges faced by Tiny Baby Crown's diverse team from South Africa, Mexico and Kenya, Kamo highlights the following, "We work with people from various countries in Africa and beyond, so dealing with different time zones can be tricky. It might be morning for one person while it's night for another. That's one of the hurdles we face." Initially,  getting enough funding to run the studio was a challenge. Kamo explains, "We had a tough time keeping things going. But we found a way by using Discord, a platform where we could work at our own pace. We also got some support from Humble Bundle, which helped us overcome this challenge."
African Game Dev Prototype Fund
They say the best leaders lead by example. Estelle paved the way for Kamo when she participated in the game development accelerator Code Coven's 2020 program. That's where Dungeon Crawler was conceived. The title has gone on to win awards and funding from the African Game Dev Prototype Fund and Humble Bundle. In 2023, Kamo decided to follow in Estelle's footsteps and joined Code Coven's Introduction to Game-Making program. It was an 8-week course where she learned about game development using the Unity game engine.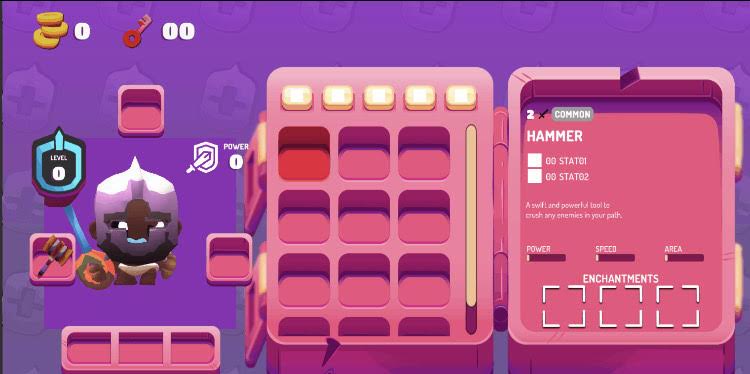 At Code Coven, Kamo felt right at home. She recounts her time there as follows, "My experience there was fantastic. It's like a second home, a welcoming and comforting place where you're accepted as you are. It's a great community for building relationships and networks, which is important in the games industry. Every two weeks, we had assignments. I've made four games so far, one with a group and three on my own."
Kamo's civil engineering knowledge came in handy for designing game environments. She explains, "In civil engineering, I learned about architecture and how to design buildings. This knowledge helps me create architectural designs in games. That's why I chose game design over game development."
Scared of Code
While at Code Coven, Kamo also learned how to code. She says with enthusiasm, "I used to be scared of code and anything related to game development because I thought I'd mess it up. But now, I've left my old fears behind, and I can create fully functional games." One of the games Kamo solo developed is called 'On The Other Side.'
She explains, "It's about shared experiences, where we imagine life being simpler and better. Some of us wish we had that in our childhood." The game explores two worlds.  One is a vibrant city, and the other is a dreamy paradise that feels like home. While the game isn't finished yet, Kamo relieves the pressure by sharing her lecturer's words, "Games are not finished, they are just left alone."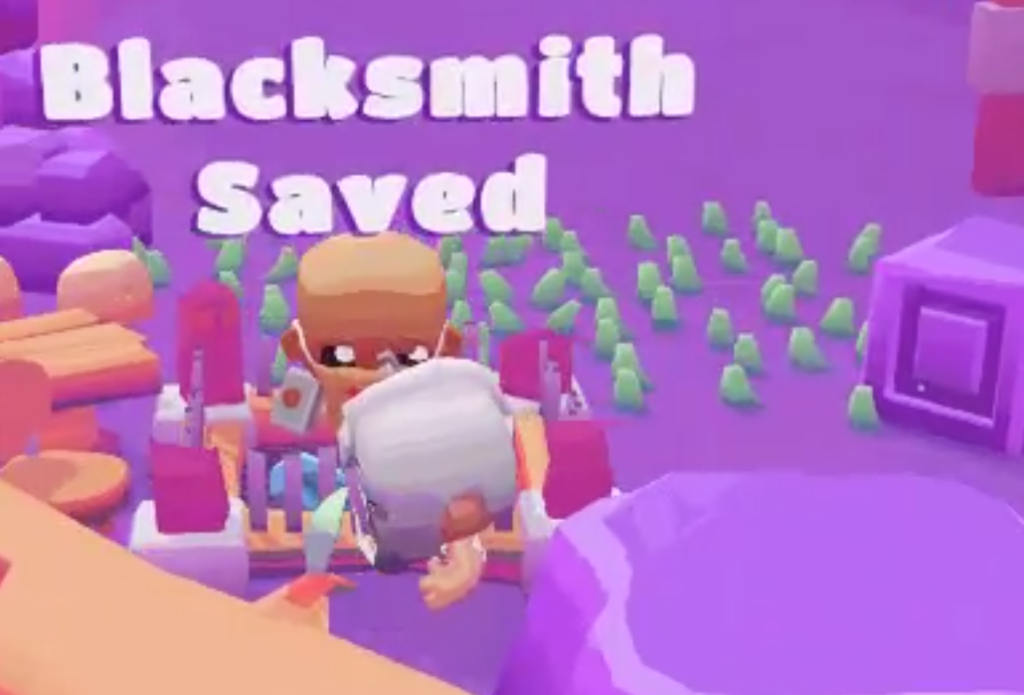 Creative Flexibility
When asked about her background in makeup and fashion and how it connects to the video games industry, Kamo explained, "Makeup and fashion are like games in their creative flexibility. Believe it or not, you can tell stories with makeup. There is special effects makeup used in horror films, and it's all about creative design. You can bring your imagination to life in both, and that's how I blend the two."
If Kamo could talk to her younger self, she'd say, "Go with the flow, take risks, leave fear behind, and be yourself because you're incredibly unique. You have hidden talents, and you'll be just fine. Keep going, It doesn't matter what happened before, you can rise again. Just make sure you are taking care of yourself. Your happiness comes first."