Cocoon, the intricate puzzle adventure by Jeppe Carlsen, known as the lead gameplay designer of Limbo and Inside, launched to raving reviews after 6.5 years of development. The game immerses players in a captivating odyssey across worlds within worlds, beckoning them to master the art of world-leaping mechanics to uncover a cosmic mystery. 
Cocoon is the first venture of Geometric Interactive, a Danish indie studio founded by Carlsen and his ex-Playdead colleague, Jakob Schmid. Based in Copenhagen, Geometric Interactive boasts a ten-person strong team. "At Geometric we put gameplay first, and we will always build our games around strong gameplay ideas", says Carlsen. "My Co-founder Jakob Schmid and myself created the rhythm based puzzle platformer 140 together back in the day, and we are both interested in integrating music systems with the game design."
Carlsen's vision for Cocoon sprang from a fascination with game mechanics. "One day the idea simply popped up", explains Carlsen. "What if entire worlds are contained within small orbs that you can pick up and enter to explore the world contained within. And what if you bring these orbs into each other, effectively making you rearrange and explore a hierarchy of worlds within worlds." While he didn't immediately embark on this ambitious project, the concept lingered in his mind and gradually took shape as a concrete game design.
Complex feature
The core concept of worlds within worlds was the first feature prototyped for Cocoon, undergoing substantial improvement and iteration. "The transition when jumping into an orb world is very important, so a lot of time was spent on experimenting and refining it. It was a complex feature to make, and aside from making it look cool, we also had to solve a range of technical challenges. Specifically there are some performance implications of rendering a world from a far out zoom level, and also loading of content becomes a bit more complicated when you can transition quickly between the different worlds."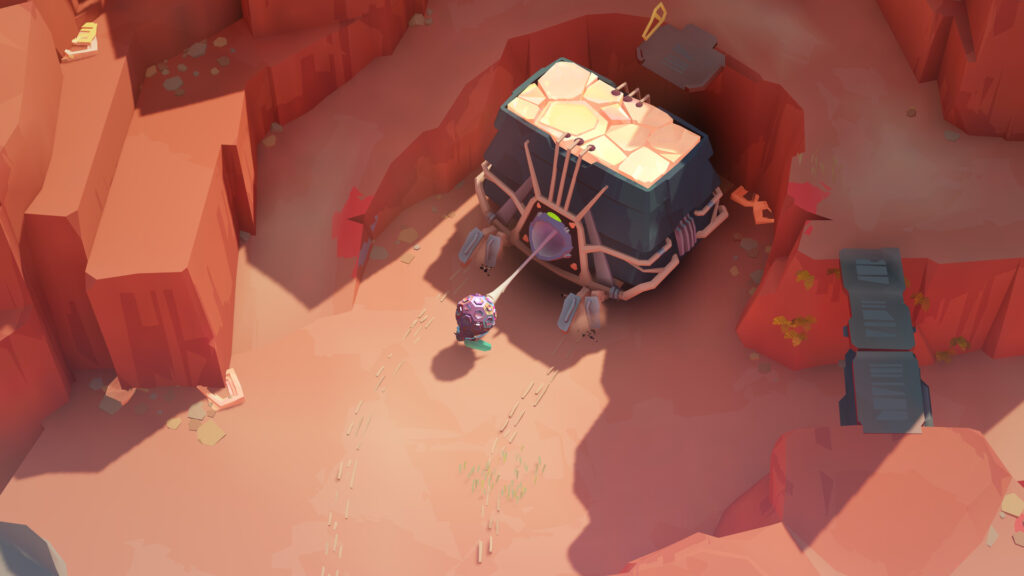 Cocoon's development journey spanned a challenging 6.5 years. Carlsen: "When Jakob and I founded the company, we did that first Coccon prototype over the course of 3-4 months. This prototype had many worlds, and a lot of the focus was on jumping between them. The biggest challenge we encountered later on was how to refine the pacing and structure of the game, to minimize frustration and to make sure that the player does not get exhausted from having too many worlds available." The solution he came up with was to mix up linear gameplay sections, open sections with world jumping, and tense boss fights. This way, the game never stays in one specific gear for too long.
Communicate puzzle logic
The creative process at Geometric Interactive follows a specific pattern. Carlsen initiates with a gameplay sketch, and the art team starts building a 3D location. "We discuss a lot during this process, but my game direction style is generally to empower the different teams (art, design, sound, animation) to trust their own instinct", he says. "The one thing I never compromise on is playability. The art, sounds, and animation need to communicate the puzzle logic effectively."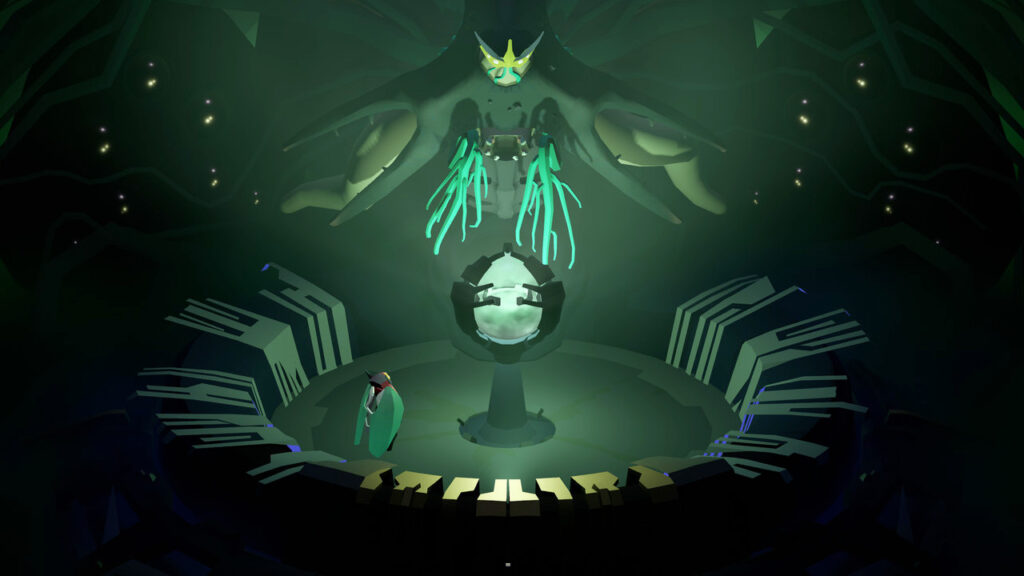 One distinctive aspect of Cocoon is its choice of a more realistic and concrete art style compared to Carlsen and Schmid's previous abstract games like 140 and THOTH. "The premise of worlds within worlds is simply much more fascinating when the worlds feel real in contrast to simple abstract labyrinths", explains Carlsen. "Art director Erwin Kho had caught our eye with his personal art series Islands. His style just felt like a perfect match for this game, and luckily we were able to team up."
Holistic puzzle design
In the course of developing Cocoon, Carlsen learned to approach his puzzle designs more holistically. Rather than solely assessing the fun or challenge a puzzle presents, he asked himself the question 'why is this puzzle here, what is its purpose?'. "One puzzle could for example have a satisfying interaction while also being a decent little challenge. But furthermore has value in how it connects the player to the world they are in, and finally preps the mindset of the player for a more interesting puzzle later in the game."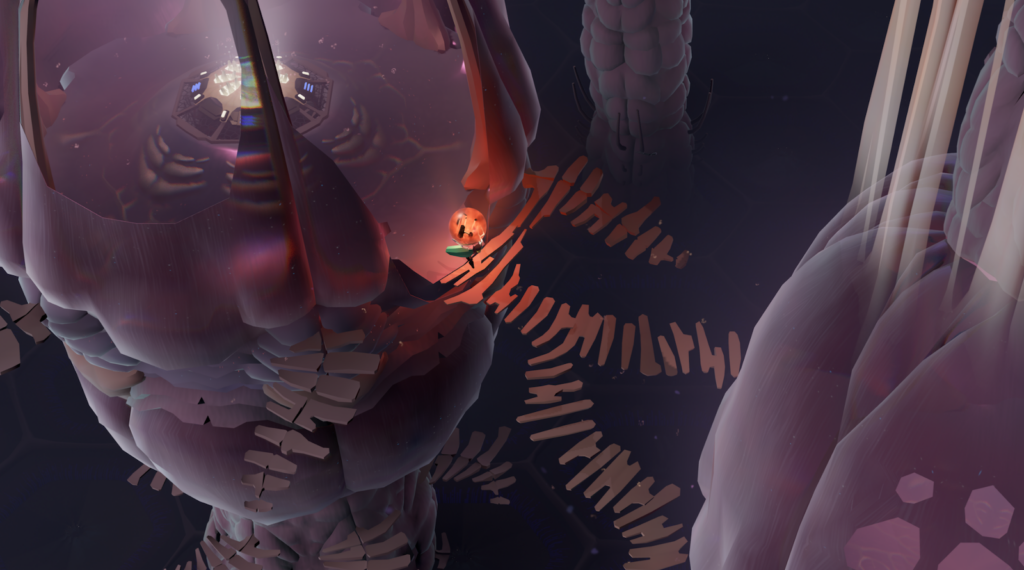 Judging by the raving reviews Cocoon received, Carlsen's approach to the game- and puzzle design paid off. After 6.5 years of development the creator wishes that the game will leave a lasting impression on players. "I hope Cocoon will be recognized as a unique contribution to the puzzle adventure genre for years to come", he says.