They are both well aware of the irony of two engineers developing a parody engineering game, but that hasn't stopped Cillín Farrell and Neil Mackenzie from devoting the majority of their spare time doing just that. The Enjenir is a physics-driven sandbox game with a clumsy medieval engineer that fumbles his way from one construction project to the next. With the game's 100% physics-based building system, players can solve each mission in infinite ways. There is no right or wrong way to create a structure in the game. As long as it works.  
Farrell and Mackenzie form the two-person indie studio Peaty Turf. Although founded only last year, the Irish/Scottish duo started work on The Enjenir already three years ago, during lockdown. "We're working normal 9-5 civil engineering jobs", says Cillín Farrell. "So we're doing this in our spare time. We effectively combined our love for gaming, our skills in the Unreal Engine, with our engineering profession. And it resulted in The Enjenir." 
What originally started out as a treehouse building simulator prototype, slowly evolved as the duo gradually added different mechanics. "It being a silly game made by engineers about engineering is something that just effectively fell into place pretty naturally", says Farrell smiling. "We're really proud of how physics is at the heart of everything in The Enjenir. From the building mechanics, all the way to the third person character movements. Everything is dictated by 'realistic' physics, within reason of course. Ensuring everything is 100% physics driven also opens doors and facilitates the addition of other physics based mechanics."
Is it fun?
As the scope of the game evolved naturally over time, the dev duo assessed each feature addition to the game very carefully. "We judge each feature based on three criteria. Does it improve the mechanics of the game? Is it fun? Do we know how to implement it? Once the true potential of the game became clear, we tried to remain diligent in how we added additional mechanics." This disciplined approach helps avoid feature creep and ensures that new additions align with the core gameplay.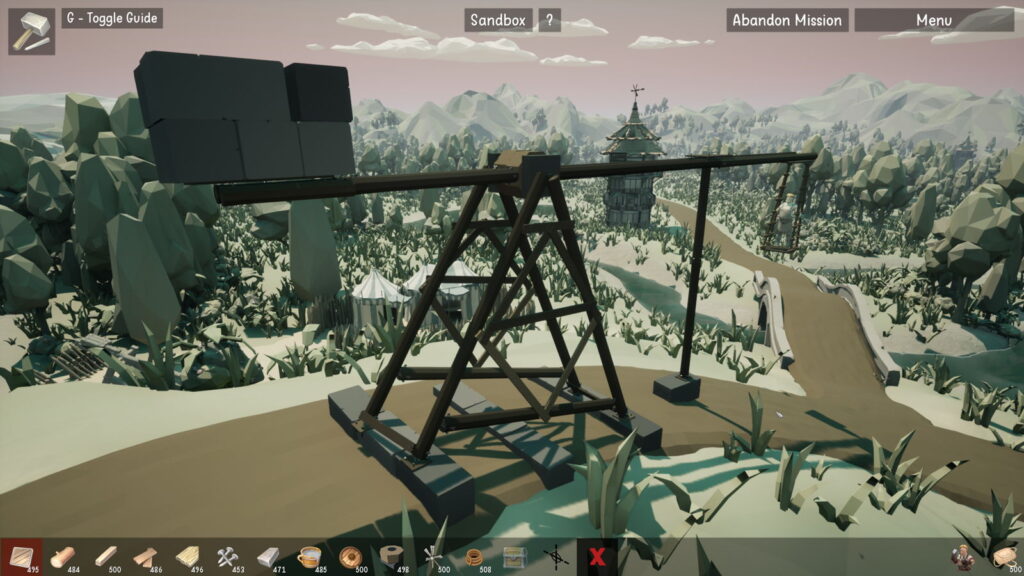 As engineers turned game developers, Farrell and Mackenzie are well aware of their artistic limitations. Consequently, they've adopted a simple and low-poly visual style for the game. Farrell explains, "The Enjenir is a game driven by its gameplay mechanics, and not its visual style. That has allowed us to simplify the process of creating assets for the game. The game uses a mixture of custom 3D models made by ourselves, as well as 3D asset packs purchased. The important thing was to make the visual style consistent across all the assets used."
Preventing Burnout
Reflecting on their journey, Farrell emphasizes the importance of savoring the game development process. He states: "Game development has effectively replaced my gaming time. For me, the process of creating a video game feels like playing a video game. In this analogy, the 'final boss' would be actually releasing the game! Because of this, it has been a fun experience overall. I think that's a really important thing to try and hold on to, especially when developing the game as a hobby."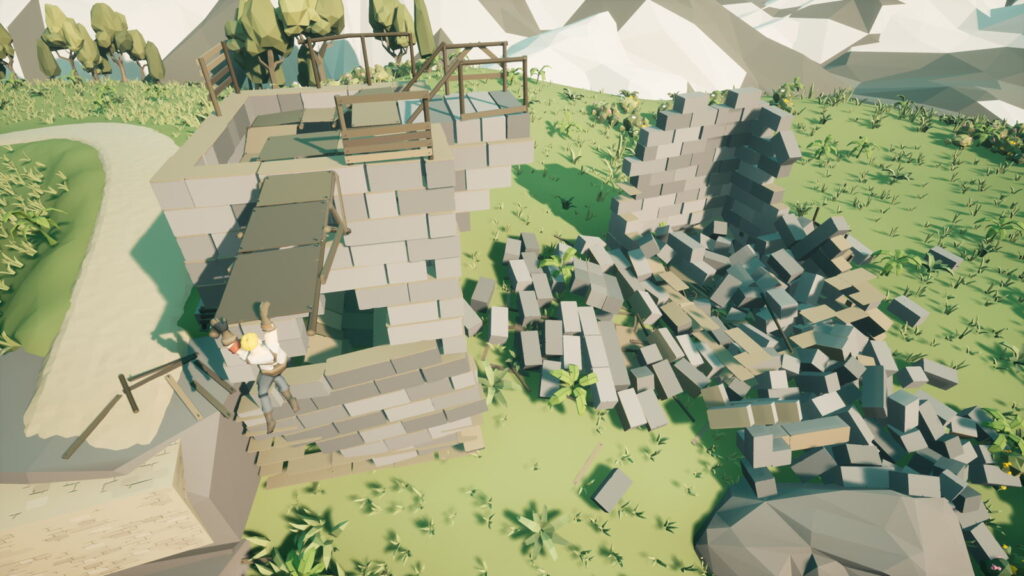 Juggling full-time jobs with game development has proven to be the most formidable obstacle for the duo. "The lack of time has definitely been the hardest part." Despite going viral on Reddit and TikTok several times, they had to strike a delicate work-life balance to prevent burnout. Planning for the game's long-term development timeline was also a crucial aspect of their strategy. "It's difficult, because there are only so many hours in the day for us to work on it. And the last thing you want to fill that with is more frustrating and stressful work!" 
More interest in STEM
With a demo now out for Steam Next Fest and plans for an Early Access release later this year, Peaty Turf is now close to facing and defeating the final boss of game development. Obviously, the Irish/Scottish duo hopes The Enjenir will entertain and delight players. But they have and additional hope for the game that goes beyond mere entertainment: "If it leads some of our younger audience to become more interested in STEM (Science, Technology, Engineering, Mathematics) activities or paths, then that would be even better!"